The slam dunk is the highest-percentage shot in basketball. It can raise a crowd to its feet and demoralize an opponent.
Here are the best dunkers in NBA LIVE 15.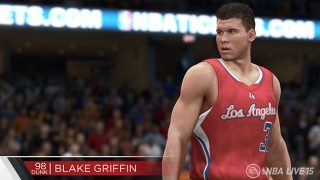 BLAKE GRIFFIN
LOS ANGELES CLIPPERS
98 DUNK
Griffin won the 2011 Slam Dunk Contest by jumping over a car, and has done the same to many of his fellow NBA players. What goes up must come down, and Griffin comes down hard no matter who is in his way.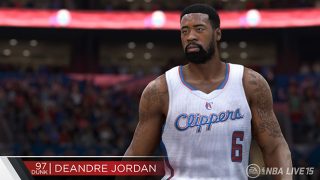 DEANDRE JORDAN
LOS ANGELES CLIPPERS
97 DUNK
Jordan represents Lob City alongside Griffin, and is an almost unfair combination of size and athleticism. He led the league with 245 dunks in 2013-14, many of them coming on alley-oops from point guard Chris Paul.
DWIGHT HOWARD
HOUSTON ROCKETS
96 DUNK
Although Howard has been slightly hampered by nagging back injuries, he's still a powerful dunker that finished second in the NBA with 195 dunks. His strength allows him to carry defenders to the basket to collect And 1's.
LEBRON JAMES
CLEVELAND CAVALIERS
95 DUNK
While James has never entered a Slam Dunk Contest, players know to move out of the way when he's coming down the lane. Look for a new, slimmed-down James to finish tons of outlet passes from new teammate Kevin Love.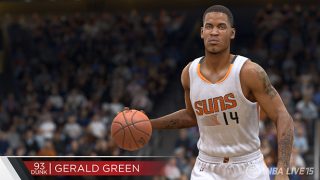 GERALD GREEN
PHOENIX SUNS
93 DUNK
Gerald Green is not as physical as the others on this list but, but he can fly. Green has found a home in Phoenix's fast-paced style, which should allow for a few "head above the rim" dunks throughout the season.