In this article, we're going to take a deep dive into The Chosen League – Cherashore Playground's legendary league that has been home to a number of Philly-natives like Kyle Lowry and the Morris twins.
The Streets are where respect is earned. When you step onto the court you'd better be ready, no matter if you're playing where decades of NBA talent have been groomed or just looking show that you have the skills to run the court. Leading up to the launch of NBA LIVE 19, we're going to be taking deep dives into the different courts featured in the game and try to get at the culture as it changes in each location. See all our deep dives on the courts featured in The Streets.
Chosen League Background
"It was like going to a family barbecue, with basketball as the centerpiece."
This is the feel that Rahim Thompson, creator of The Chosen League, sought to make out of the Philadelphia blacktop. Cherashore Playground sits at the intersection of Olney Avenue and 10th Street – right on the edge of a residential area including a number of houses and apartments that can be seen beyond the court's chain-linked fences. Any time a game is being played, the court is surrounded by hordes of people trying to line up just to get a glimpse of the premier-level hoops.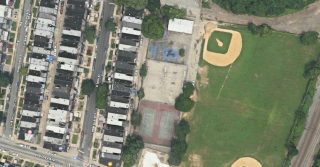 The Chosen League is a bit different than the others because it was so recently created. As we took a look back to Rucker Park, we realized that leagues have been going there since before the NBA even began its modern era. Leagues like The Crawsover have even been around since the 90's, even if it's changed names they had Pro-Am games being held, though they weren't organized, for decades. The Chosen League, though, really came out of the mind of one individual, Thompson, in 2002. In a very short time, it's developed into one of the most influential, well-respected leagues in the country.
You can find NBA players getting some run here at Cherashore, but what makes it stand out more than other leagues is the way it caters to high schoolers. The entire mission of the league is to give the youth a league of their own as well as a space where they can truly pursue their passions.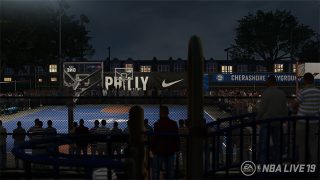 In NBA LIVE 19, you'll be able to start your journey at a very young age, the same way some of Cherashore's legends started out.
Since the league began, it's seen over 170 elite high school athletes take the next step and go on to play division one basketball, including a few who are playing in the NBA right now. Some of the most recognizable alumni include Kyle Lowry, Marcus and Markieff Morris, and Wayne Ellington.
In the world of AAU basketball and social media, high school athletes don't slip through the cracks anymore – when players team up at a young age, they build friendships that can last through the many levels of basketball they compete at. When you play at The Chosen League, you can do even more than just build bonds. The league gives players their shot at not only getting experience and attention but has even served as hyped-up scouting grounds. Let's take a look at Cherashore's biggest legend.
- Rahul Lal (Follow Rahul on Twitter @rlal95)
---
Stay in the conversation, like us on Facebook and Follow us on Twitter.
Are you ready to get out there and make your mark on the court? You can now pre-order NBA LIVE 19 here.
Sign up today to receive the latest NBA LIVE 19 news, updates, behind-the-scenes content, exclusive offers, and more (including other EA news, products, events, and promotions) by email.