We're going to take a deep dive into Seattle Pacific University's Pro-Am league, The Crawsover. We'll also profile local – and global – legends like Isaiah Thomas, who made their marks in the bandbox gym the Crawsover takes place within.
The Streets are where respect is earned. When you step onto the court you'd better be ready, no matter if you're playing where decades of NBA talent have been groomed or just looking show that you have the skills to run the court. Leading up to the launch of NBA LIVE 19, we're going to be taking deep dives into the different courts featured in the game and try to get at the culture as it changes in each location. See all our deep dives on the courts featured in The Streets.
Background of the Crawsover League
In order to get a full sense of just how important The Crawsover League is to Seattle hoops' culture, we have to take a dive into the special place the Seattle Supersonics had in the hearts of the city's faithful. Former Sixth Man of the Year Detlef Schrempf, Michael Cage's glorious perm, Sam Perkins, NBA great "The Glove" Gary Payton, the angriest dunker ever, Shawn Kemp, even dynamic scorers like Ray Allen and a young Kevin Durant all played in Seattle and gave sunshine to locals living through the months of winter rain. If we want to put it all in a quick snapshot, from 1986 to 2000, this was a franchise that only missed the playoffs twice and never once suffered a sub-.500 record – they are owed all the credit in the world.
I think it's very hard for myself, a Lakers fan, to appreciate the pain and struggle Sonics' fans have gone through since their franchise was ripped away from them. While things haven't been spectacular for the Lakers as of late, you take for granted the thrill of having a basketball team to bond around. Basketball was part of the Seattle culture for a long, long time before the team was officially uprooted to Oklahoma City in time for the 2008-2009 season.
Even without an NBA team, the history of Seattle basketball lives on through the Seattle Pro-Am Basketball League, a.k.a. The Crawsover. The league has gone through a few name changes, first named by former NBA'er Doug Christie the "All Hoop, No Hype" Pro-Am League. After, Jamal Crawford took over the league and turned it into the Seattle Pro-Am, and then branded it after his own nickname "The Crawsover" – more on that later, though.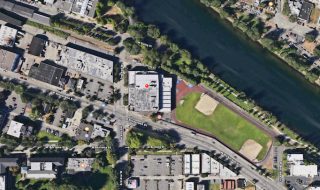 Held indoors at Seattle Pacific University, these games are a direct connection to the competitiveness of the Emerald City. Whether you're looking for college guys playing at the University of Washington or some of the NBA's best, you'll find them at the Crawsover. Over the summer, hoops stars like Chris Paul, Blake Griffin, KD, and others have hooped here – more consistently, you'll find local pros like Isaiah Thomas, Avery Bradley, Nate Robinson, Zach LaVine, Dejounte Murray and, especially, Jamal Crawford playing in the city they call home.
Going back to Wilt and Kareem trying their hands at Rucker as teenagers or KD and Michael Beasley playing with the tough-nosed ballers at Barry Farms as kids, Pro-Ams are more than just practice for the stars. Michael Porter Jr. —just drafted by the Denver Nuggets and expected by some to be one of the best players in the NBA in a few years –showed his stuff playing at The Crawsover, putting up 47 points in the league. Quite possibly the most electrifying dunker in the game, Zach LaVine, even delivered unbelievable dunks in their annual All-Star Game and Dunk Contest.
Leagues like this give future pros a great place to show they belong, as well as providing basketball legends that transcend any league. But let's get into some of the Crawsover.
Jamal Crawford
The "All Hoop, No Hype" league started in 1996 when Doug Christie became the first Seattle native to be drafted to the NBA in almost a decade. While the Seattle Pro-Am has been around for a long time, the league began to take off once a name like Christie's was attached to it. JCrossover was only in high school, and became the first high school phenom to flex his game at the Seattle Pro-Am. When he took the floor that summer, he was joined by NBA players like Gary Payton, Damon Stoudamire, and Shawn Kemp. Imagine being a young guy and picking up the nuances of the game from NBA stars like that – it makes sense why Crawford is 17 seasons in and already has suitors, including Draymond Green's mom, lining up to bring him in for another season.
Without Jamal, the Pro-Am league wouldn't have blossomed into the power it is today. When he went to Michigan for a year of college, he only went because all the other talent from the Pacific Northwest was leaving – he wanted to play for a premier program to spend more time balling against the best. It wouldn't be for a few years that the Washington Huskies became that type of program, but Crawford would continuously work to bring back some of the region's talent to play locally and elevate Washington's place in the basketball world. In fact, he's created a tradition that extends over generations, leading to a game where he actually squared up against his 19-year old son, Eric Crawford. From NBA stars like Kobe Bryant to local guys like Brandon Roy, the league's legacy would be cemented due to the efforts of Crawford.
Isaiah Thomas
Isaiah has had one of the most interesting careers in the league to this point, but he's proud to call Tacoma, Washington his home. When IT was in high school, he wound up transferring out to Connecticut to attend a top-end program to earn national recognition. At the same time, Crawford was playing for the New York Knicks and lived within earshot of Thomas. That's where their bond began. Thomas would use Crawford's gym as his own whenever he felt like he needed a reminder of the Pacific. Soon after, he committed to go back and help build onto the foundation Brandon Roy and Nate Robinson created with the Washington Huskies.
Once he came back, he contributed to the identity of Seattle basketball. He spent three seasons as the heart of his U-Dub teams, but took it to another level every single time he stepped onto the court at the Crawsover. A lot has changed for him since those early days. He still looks up to Crawford, but he's also going against him as a competitor, and describes it as a blessing.
Sure, Isaiah struggled at certain points last season, but he's had one heck of a career after being selected dead last in the NBA Draft years ago. Thomas is one of the top pure scorers in the league and a high-profile player, something many outside of Washington might have never imagined until he hit the NBA. When Doug Christie retired from playing ball, he passed it on to Crawford, and I wouldn't be surprised if Crawford one day passed it on to Isaiah.
Rashaad Powell
Maybe the most consistently dominant player year-to-year at the Crawsover, Rashaad Powell doubles as a player and the Seattle Pro-Am Commissioner. As stated on the Jeremy Mills Podcast Show, Powell started his affiliation with the Seattle Pro-Am League by running the scorer's clock as a child and watching his dad coach some of the NBA talent on the court.
"[As a kid] I was always a fly on the wall for the set-up meetings, the planning meetings, the behind-the-scenes stuff," he said. "As I look back on it now, I remember all that. In 2009, I actually never intended to become the commissioner. . . but it's been great. The league's always had talent and players, maybe not the concentration of NBA guys that we have now, but guys that played internationally, guys that played minor leagues, those guys have always existed here."
While we spend so much time focusing on the names of the NBA players who show up to play, some most dedicated players are just local guys playing with their hearts. Powell is an example of that– he makes some of the NBA superstars look like average players whenever they step onto his court. When you're playing for something you believe in, you're always more dangerous.
"To do something for the community to enjoy in the absence of the NBA, every weekend of the summer people can come out and get a glimpse and a taste of that," he said on his motivation behind the league's message. "It was never about making money or anything like that, it was just for the community and for us to play competitive basketball in a good atmosphere."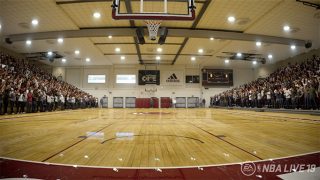 This league isn't just a basketball summer league – the Seattle Pro-Am has connected about three different generations of hoopers together. Whether you look at some of the 90's stars who Jamal played against in high school, the Kobe Bryant's and Brandon Roy's, even going one step further and looking at the next era of stars like Dejounte Murray, Michael Porter, and Zach LaVine, the league is in good, ever-progressing hands. Even for a city that doesn't have an NBA team, there's an entire league of NBA talent that plays for the pride of residents and locals every weekend.
In NBA LIVE 19, you can continue the legacy set forth by Seattle's toughest competitors and play at Seattle Pacific University. Go against guys like Jamal in a fight to see who has the best moves, and who can ultimately pull out the win. If you're lucky, maybe you won't get your ankles broken.
- Rahul Lal (Follow Rahul on Twitter @rlal95)
---
Stay in the conversation, like us on Facebook and Follow us on Twitter.
Are you ready to get out there and make your mark on the court? You can now pre-order NBA LIVE 19 here.
Sign up today to receive the latest NBA LIVE 19 news, updates, behind-the-scenes content, exclusive offers, and more (including other EA news, products, events, and promotions) by email.