We're going to take a deep dive into Margaret Ding Lin Park, one of the centers of Chicago hoops. The Streets are where respect is earned. When you step onto the court you'd better be ready, no matter if you're playing where decades of NBA talent have been groomed or just looking to show that you have the skills to run the court. Leading up to the launch of NBA LIVE 19, we're going to be taking deep dives into the different courts featured in the game and try to get at the culture as it changes in each location. See all our deep dives on the courts featured in The Streets.
Margaret Din Ling Park Background
"And ya say Chi-City/We don't stop, naw, we don't quit." Let's start with that Chi-City lyric by Common and Kanye West. But seriously, don't call it a comeback. Margaret Ding Lin Park, once featured in NBA LIVE 16, is making its way back into NBA LIVE 19 in the biggest, baddest way possible. If you speak to ten Chicagoans, you'll get ten different answers on how they would describe the city but, make no doubt about it, they won't stop, and they won't quit. It was the same way with Margaret Ding Lin.
Margaret Ding Lin was a testament to this sentiment as an immigrant coming to Chicago in one of the most hostile times for Chinese people in America – she first came to the states around in 1915 and then again at the onset of World War II. She pushed and scrapped her way to becoming one of Chicago's first, and best, physicians. Facing both the discrimination of being a woman and an immigrant, Lin showed some of that signature Chi-town heart and was given a token of appreciation in 2004 when the South Loop community park close to Chinatown was renamed to honor her. Now, some of the most competitive and talented street hoops are played on a court in that park.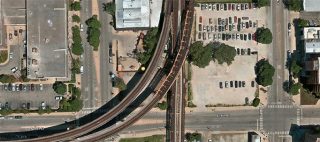 Chi-Town Hoops
When you think of Chicago's hoops' culture, there's one person who rises above the rest. He was the player who revolutionized the game; even if Dr. J took the game above the rim, Mike made it fly. Between fist pumps, clutch moments, and some pretty impressive shoulder-shrugging, Michael Jordan set the standard for Chicago's basketball scene by taking the NBA by storm.
To give you an idea of how much Jordan meant to this city, the Bulls have won six championships and conference titles in franchise history – each of those came during the Jordan era. While they've had other icons such as early players like Artis Gilmore and Reggie Theus, neither of those guys made the impact like 1984's third overall pick. In terms of the competitive nature of streetball in Chicago, so much of it can be dated back to this era of the late-80s to the mid-90s, the Jordan era.
Countless legends came from all aspects of the game in Chicago. In that time period, Chicago streetball stars like Benji Wilson created a slew of memorable stories, while coaches like King Prep's Sonny Cox were grooming some of the NBA's finest players from a young age. Chicago icons like Derrick Rose, Jabari Parker, and Anthony Davis grew up in this atmosphere, carrying the torch for Chicago hoops into the NBA. The street culture of Chicago basketball played a huge role in creating the toughness that we see in both the city and its players.
Margaret Ding Lin's Importance in the Hoops' Scene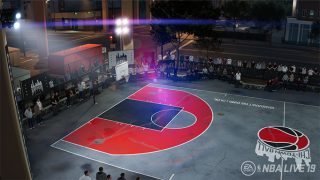 When you take a look at the historic park, it stands apart from so many of Chicago's other houses of hoops. Some are indoors with nice rims and hardwoods, others are open parks surrounded by shrubbery with many courts as part of a complex. Margaret Ding Lin Park is pure basketball in the inner city.
It's just a slab of concrete, some tough rims, a cage, and the Chicago seasons withering down an already cracked court. Derrick Rose and Michael Jordan have made a point of shooting several commercials here, and the park has even seen TV shows and movies filmed at it, but nothing changes the essence the park's core – it's about the basketball, not any glamour or bright lights.
In NBA LIVE 19, prove yourself among The Windy City's best when you play at Margaret Ding Lin Park in The Streets. The only thing that stands in between you and becoming an icon in Chicago is some hungry ballers waiting to knock you off your game. If you think you can beat them, be sure to defeat the best, so they can join your own team as you travel the globe.
- Rahul Lal (Follow Rahul on Twitter @rlal95)
---
Stay in the conversation, like us on Facebook and Follow us on Twitter.
Are you ready to get out there and make your mark on the court? You can now pre-order NBA LIVE 19 here.
Sign up today to receive the latest NBA LIVE 19 news, updates, behind-the-scenes content, exclusive offers, and more (including other EA news, products, events, and promotions) by email.