We're taking a deep dive into The Cage, one of New York City's most public, and frequently visited, basketball courts. Whether you travel to New York for hoops or just to soak up some of Manhattan's culture, you can't miss the competition taking place every day in Lower Manhattan.
The Streets are where respect is earned. When you step onto the court you'd better be ready, no matter if you're playing where decades of NBA talent have been groomed or are just looking to show that you have the skills to run the court. Leading up to the launch of NBA LIVE 19, we're going to be taking deep dives into the different courts featured in the game and try to get at the culture as it changes in each location. See all our deep dives on the courts featured in The Streets.
West Fourth Street Courts (The Cage) Background
It's impossible to summarize what New York City hoops has done for the sport. You can go to Rucker Park and hear the stories of Wilt Chamberlain and Dr. J. If you travel uptown on the A train, you'll reach Dyckman Park in a quick 20 minutes and can see today's brightest young stars playing just about every single night. But, Lower Manhattan has something to add to the list, too.
Imagine getting off a Manhattan-bound train at West Fourth Street – you smell the flavors of Greenwich Village, one of the world's most interesting and memorable neighborhoods. For decades now, the Village has been home to New York's party scene, giving an entirely new dimension to the nickname The City that Never Sleeps. While it served as one of the homes to pop-culture phenomenon like disco, it's also added to the rich basketball history and culture of New York City.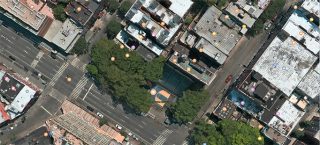 The minute you see The Cage, it's easily recognizable. It's just as it sounds, a small series of courts caged off to almost reflect a wrestling-style cage match. Take it from someone who's stepped inside the gates at The Cage, it's no joke – you instantly feel small put beside the what-feels-like-20-foot walls. The history of the park starts decades ago, when players from every borough of New York would travel to one of the city's richest areas for a chance to play in front of countless tourists and well-to-do fans. Since the inception of the West Fourth Street Outdoor Summer Tournament, we've seen NYC legends like Ron Artest, Stephon Marbury, and Sebastian Telfair suit up to show their toughness on the court – and trust me, those guys are tough.
James "Fly" Williams
We've detailed Earl "The Goat" Manigualt, profiled, Joe "The Destroyer" Hammond, we've even talked about Pee Wee Kirkland, all NYC's eternal hoop legends. While the NBA is one side of it, guys like Fly Williams tested the waters on both the hardwood and the asphalt, and he eventually cemented his legacy on the concrete.
Fly actually was drafted to play in the ABA and the NBA in the mid-70's but is known for his play on the streets – he'd travel across NYC from park-to-park beating each neighborhood's best. His game was loud, flashy, and made you actually feel like you were losing – no matter the score. He fit in so perfectly with the culture of The Cage, a court so in-your-face that the fence is the out-of-bounds line. When you hit the cage, you had to be ready for anything – when you faced Fly, you had to be ready for him to beat you all over the court.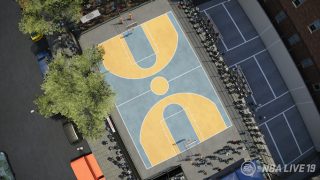 Anthony Mason
"My experience at West Fourth was a lot of talented people out there that didn't get a lot of shots," Anthony Mason, the former New York Knick, started. "There were a lot of big names out there and so the competition was always big, and it always helped you for the next level."
If anybody personified New York City's toughness, it's Anthony Mason. A former NBA Sixth Man of the Year, he made up a legendary Knicks' frontcourt with Patrick Ewing and Charles Oakley – no team wanted to get into it with those three. When you play in The Cage, you're playing in a half-sized court that looks at you sideways for calling fouls and playing finesse basketball – imagine getting an elbow off of a rebound and having to run back on a fastbreak against the giant that is Anthony Mason!
His life was sadly cut short, but his legacy will always live on; here's to one of NYC's legends.
Smush Parker
"The cage right here, this is my crib," he stated in an interview during his heyday with the Lakers. "I was born on this court. You're locked in here, baby. You can't get in, you can't get out."
A lot of basketball fans will remember Smush Parker; he was a fun player to watch and while he had his stories in the NBA, some for better and others for worse, nobody can take away his legendary status at West Fourth.
Parker was born in Brooklyn and went to school in Elmhurst, Queens. He went all the way out to Idaho to chase his dream and play for a community college team but was able to transfer back to New York City and play at Fordham University in the Bronx. He would wind up going undrafted but finding homes with a number of teams along the way – for those wondering, Parker is still playing in a minor-professional league called The Basketball League.
When you want to talk about streetball, Parker's game personified it. One of the biggest things you noticed when Parker would step onto the court was his craftiness; he had a knack for finding new ways to score. His ball-handling was great but, most of all, and similar to the players mentioned above him in this article, Smush played with a chip on his shoulder each and every game.
When you fire up NBA LIVE 19, you'll have the chance to play with, and against, the NBA's best in The Streets. Do you have the guts to go up against the toughest in a test of character in The Cage?
- Rahul Lal (Follow Rahul on Twitter @rlal95)
---
Stay in the conversation, like us on Facebook and Follow us on Twitter.
Are you ready to get out there and make your mark on the court? You can now pre-order NBA LIVE 19 here.
Sign up today to receive the latest NBA LIVE 19 news, updates, behind-the-scenes content, exclusive offers, and more (including other EA news, products, events, and promotions) by email.