In NBA LIVE Ultimate Team (LUT), the power is in your hands to play virtual GM and build a team destined for greatness.
Every championship team throughout NBA history has had a leader - or group of players - that takes them to the top. In LUT, you'll also have a chance to add NBA Legends to your squad to write your own story of basketball greatness.
Here are the Legends that we will be releasing: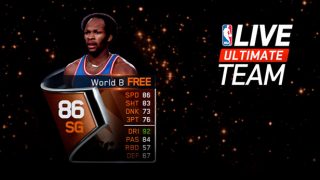 WORLD B FREE, 76ERS/CLIPPERS/WARRIORS/CAVS/ROCKETS G
Free's nickname was inspired by his massive vertical leap and athleticism. He was an All-Star in 1980 and averaged more than 20 PPG in his career.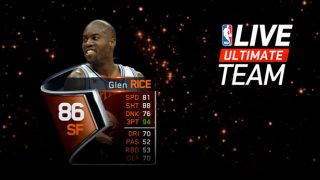 GLEN RICE, HEAT/HORNETS/LAKERS/KNICKS/ROCKETS/CLIPPERS F
The three-time All-Star was one of the league's best shooters, and was a member of the dominant 1999-2000 Lakers team that won the NBA title.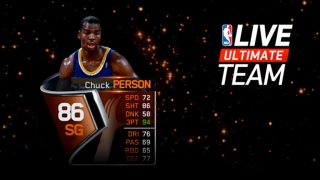 CHUCK PERSON, PACERS/TIMBERWOLVES/SPURS/HORNETS/SONICS G
The 1987 NBA Rookie of the Year averaged nearly 15 PPG in his career.
Stay tuned to the @NBALIVE_UT Twitter feed for exact release times and other Legends News.