Find out which players are the best at the center position in NBA LIVE 16 Ultimate Team.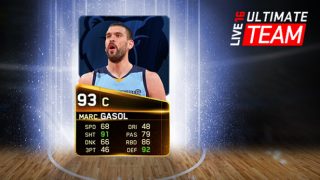 MARC GASOL (93 OVR)
MEMPHIS GRIZZLIES
7'1, 265 POUNDS
Gasol is one of the most versatile big men in LUT. He shines on both sides of the ball with a 91 SHT and 92 DEF. His 86 RBD is very solid, along with his 79 PAS.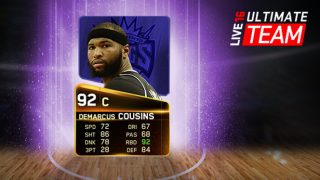 DEMARCUS COUSINS (92 OVR)
SACRAMENTO KINGS
6'11, 270 POUNDS
D-Boogie's best attribute on LUT is his ability to grab boards, with his 92 RBD. He has a strong 86 SHT and is very athletic for a big (72 SPD, 78 DNK).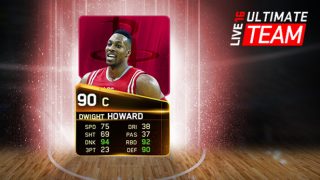 DWIGHT HOWARD(90 OVR)
HOUSTON ROCKETS
6'11, 265 POUNDS
Superman is a beast in LUT on in the paint. He has a 94 DNK and a 92 RBD. He also shines on D with his 90 DEF.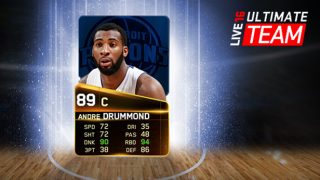 ANDRE DRUMMOND (89 OVR)
DETROIT PISTONS
6'10, 270 POUNDS
Drummond is one of the best rebounders in the game, so his 94 RBD is fitting. He's a strong defender with 86 DEF. He's athletic, with a 90 DNK and 72 SPD.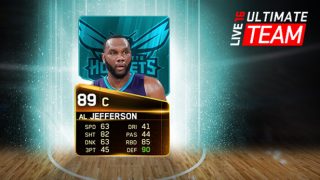 AL JEFFERSON (89 OVR)
CHARLOTTE HORNETS
6'10, 289 POUNDS
Al Jefferson is a great defender, coming in with 90 DEF. He has the ability to his shots with his 82 SHT. He'll also rack up boards with his 85 RBD.