Find out which players are the best at the power forward position in NBA LIVE 16 Ultimate Team.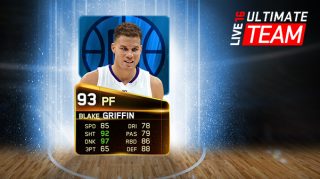 BLAKE GRIFFIN (93 LUT OVR)
LOS ANGELES CLIPPERS
6'10, 251 POUNDS

Griffin is one of the most athletic players in LUT. He has 97 DNK and 85 SPD. He can make baskets with his 92 SHT. He can defend (88 DEF) and grab rebounds (86 RBD).
ANTHONY DAVIS (93 LUT OVR)
NEW ORLEANS PELICANS
6'10, 253 POUNDS

The unibrow is such a well-rounded player on LUT. Davis shines on offense with his 90 DNK, 86 SHT and 84 SPD. He's also excellent on D with his 94 DEF and 86 RBD.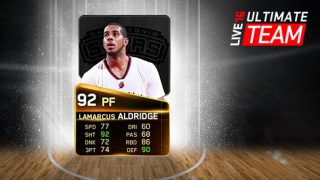 LAMARCUS ALDRIDGE (92 LUT OVR)
SAN ANTONIO SPURS
6'11, 240 POUNDS

LMA has excellent scoring ability for a big man, with his 92 SHT. He can play defense (90 DEF) and is also a great rebounder (86 RBD).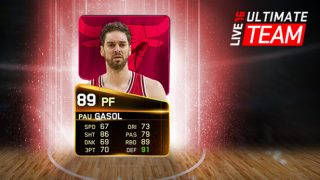 PAU GASOL (89 LUT OVR)
CHICAGO BULLS
7'0, 250 POUNDS

He's a classic stretch four (70 3PT, 86 SHT) and can move the ball on the court (79 PAS, 73 DRI). He is a stud on D (91 DEF) and will consistently grab boards with his 89 RBD.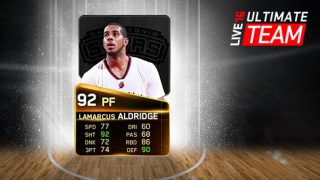 ZACH RANDOLPH (89 LUT OVR)
MEMPHIS GRIZZLIES
6'9, 260 POUNDS
Z-Bo is known for his outstanding rebounding ability (94 RBD) and ability to score (89 SHT). He can play solid defense as well, with his 85 DEF.