NBA LIVE 15's partnership with Synergy Sports brings player ratings to life, as real-time analytics and data are used to shape the way players perform in the game.
Synergy's information tells us things that don't appear in the box score, such as shots off the dribble or if a player was being guarded - which all influence ratings.
One of the goals we have for the future of NBA LIVE is to remove subjectivity from player ratings and performance – a true 1:1 representation of each and every player in the league.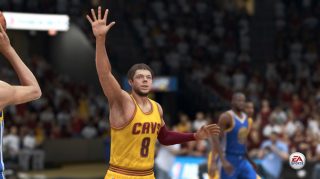 The NBA Finals are underway and the Cleveland Cavaliers hold a surprising 2-1 lead over the Golden State Warriors.
The Cavs have frustrated the Warriors behind the greatness of LeBron James and a tenacious defensive effort. The frontcourt of Timofey Mozgov and Tristan Thompson have been predictably tough, but nobody saw Matthew Dellavedova coming.
The second-year undrafted point guard has hounded league MVP Stephen Curry in all three games. Dellavedova even scored 20 points for the Cavs in their big Game 3 win.
Dellavedova receives 16 points of ratings improvements in this week's NBA LIVE 15 Roster Update, including a well-deserved six-point increase in On Ball Defense.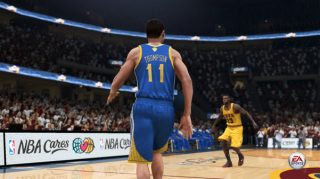 The high-octane Warriors offense has been slowed considerby by the Cavs, but they've still gotten some good performances from shooting guard Klay Thompson, who scored 21 in Game 1 win and a team-high 34 in Game 2.
Thompson's OVR increases one point to 85 this week.
This NBA LIVE 15 roster update includes more than 290 ratings changes.
Click here for the full NBA LIVE 15 roster update.