NBA LIVE 15's partnership with Synergy Sports brings player ratings to life, as real-time analytics and data are used to shape the way players perform in the game.
Synergy's information tells us things that don't appear in the box score, such as shots off the dribble or if a player was being guarded - which all influence ratings.
One of the goals we have for the future of NBA LIVE is to remove subjectivity from player ratings and performance – a true 1:1 representation of each and every player in the league.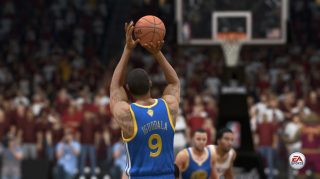 Note: This week's update does not reflect Game 6 of the NBA Finals
The Golden State Warriors completed a historically dominant season by capturing the NBA title on Tuesday night, defeating the Cavaliers 105-97.
Veteran Andre Iguodala was named NBA Finals MVP after averaging 16.3 PPG, 5.8 RPG, and 4.0 APG in the series. Iguodala's inclusion in the starting lineup prior to Game 4 helped change the entire complexion of the series.
Iggy receives nine points in ratings boost in this week's NBA LIVE 15 Roster Update, including a two-point boost in Midrange Shooting.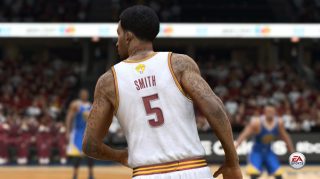 The Cavaliers were unable to find consistent scoring outside of LeBron James' historic effort. Guard J.R. Smith was among those who struggled, shooting just 31% in the series.
After a hot start in Game 5, Smith missed his next seven attempts from three-point range to finish 4-14 from downtown on the night.
As a result, Smith receives six points in ratings decreases this week, including a seven-point decrease in Clutch rating.
This NBA LIVE 15 roster update includes more than 150 ratings changes, and six accessory updates.
Click here for the full NBA LIVE 15 roster update.