The cars in Need for Speed Payback are broken down into five unique classes so when you drive up to the starting line of an event you better be sure you're behind the wheel of the right class of car.

Car class is determined at the point of purchase, however not all cars can be every class. The freedom to choose from each of the five classes is reserved specifically for the Derelicts, whereas most cars will have 2-3 classes to select from.

Race
The staple for any car collection and in order to compete within the street racing events of Need for Speed Payback you're going to want to have a number of these stored in your garages. Some of the best at cornering and with a solid straight-line speed, cars in this class can be seen as the balanced allrounder. Have a street race coming up that is based on tarmac? You'll be wanting one of these.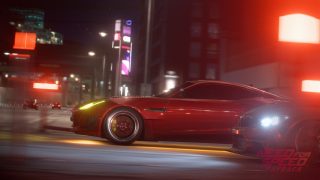 Off-Road
With the ability to go truly off-road in Need for Speed Payback you're going to need cars that excel at leaving the tarmac behind and switching it out for sand, dirt and other loose surfaces. The ability to maintain speed while driving off-road, coupled with stability in the air and good recovery on landing make these the go-to car class for any off-road based activity.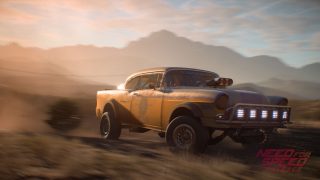 Drag
There's nothing quite like going insanely fast in a straight line and that's where Drag cars come into play. In an event that requires cornering? Look elsewhere. However, should you require some rocket like speed in a straight line, then you've come to the right place. Throw in some extra powerful nitrous and the ability to perform a wheelie and drag cars are truly a sight to behold.
Drift
While not as fast in a straight line or when taking a standard turn as the Race class, Drift cars still have the ability to put out some decent speeds. Where they truly shine is sweeping mountain roads where you're going to want to make a series of alternating turns in quick succession. In the need of a car that can throw itself sideways through a series of turns at speed? You've come to the right place.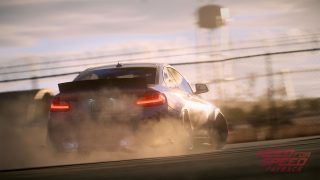 Runner
Every now and then you'll find yourself in need of a car for a special type of job, that's when the Runner class comes into play. When picking a car of the Runner class you'll notice a few visual differences; subtle paint job, black rims, tinted windows, lowered ride height, wide track width and the absence of a license plate. Agile, precise, good landing stability and great at getting away from the cops.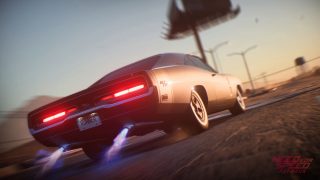 To learn more about customization in Need for Speed Payback, head on over to our Customization 101 page and start planning out your dream build.