From insane heist missions to devastating car battles to jaw dropping set piece moments, Need for Speed Payback delivers an edge-of-your-seat, action-driving fantasy. But along the way you're going to be introduced to a number of characters, some of which you'll be playing as, while others will be either helping you out or trying to put a stop to your actions.

Let's meet some of the inhabitants of Fortune Valley.
The Crew
Tyler "Ty" Morgan
Styles: Race, Drag
Birthplace: The Barrio, Silver Rock
Drive: Be the best

A natural-born racer, Ty possesses killer racing instincts and an unwavering will to win that make him a formidable opponent whether in a street race or on the drag strip. When Ty and his crew are betrayed, he will turn this relentless focus towards one single goal: payback.

Born in Silver Rock's low-income neighborhood known as the Barrio and raised in the shadows of the casinos, Ty grew up with a wrench in his hand and grease under his fingernails. He will stop at nothing to win the Outlaw's Rush and bring down the House—no matter who he must beat to get there.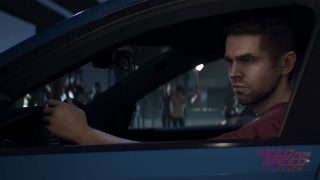 Sean "Mac" McAlister
Styles: Offroad, Drift
Birthplace: Hackney, London
Drive: Live the American Dream

Mac is the crew's drift and off-road specialist, a happy-go-lucky driver with a flashy, unpredictable style. He loves getting down and dirty on the trail, or executing that flawless line around a tight corner… all while trash-talking his opponents into submission.

Mac was born in Hackney, London, where he fell in with the wrong crowd at a young age. He escaped to Silver Rock in pursuit of the American Dream, but soon fell on hard times. Mac is the heart of the crew: he never stopped dreaming about making it big, and his infectious optimism carries Ty and Jess through the hard times.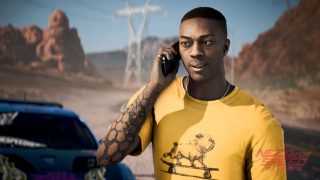 Jessica "Jess" Miller
Style: Runner
Birthplace: Mount Providence, Fortune Valley
Drive: Protect her friends

Jess is a runner, a driver for hire to the rich and infamous who can get you out of trouble no matter how volatile the situation. She's the most level-headed of the crew, and although she's fiercely independent, she's always ready to bust her friends out of trouble. Jess spends most of her time performing high-risk, high-reward jobs for Silver Rock's underworld.

Born to a rich Fortune Valley family with ties to the criminal underworld, Jess rebelled by joining the police academy, but washed out when she took her police cruiser on a joy ride. Jess never loses her cool, even when experiencing the intoxicating thrill of a high-speed cop battle.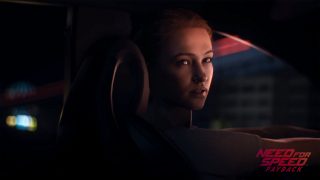 Major Players
Ravindra "Rav" Chaudhry
Role: Mechanic
Birthplace: Singapore
Drive: Craft the ultimate supercar

Rav is the crew's mechanical genius. Although he rarely steps out of his workshop, he lets the crew use his garage out in the desert and helps them tune up their rides. Rav is an artiste who prefers the company of an engine block to that of other human beings, except for Ty, Mac and Jess, whom he considers family.

Rav was born in Singapore to Bengali parents. He escaped his difficult upbringing by hanging around Singapore's tune-up shops, before working for an East Asian defense contractor as a mechanic. He later came to America and took over the abandoned military base known as Airfield 73, where he meticulously turns piles of scraps into high-speed works of art.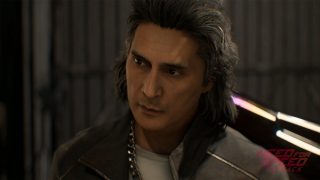 Lina Navarro
Role: Fixer
Birthplace: The Barrio, Silver Rock
Drive: Reach the top

Lina Navarro is the House's representative on the street racing scene. Although she's one of Fortune Valley's top technical racers, she prefers to rely on her street smarts to get ahead. Navarro is determined to win at all costs—even if it means rigging the odds in her favor.

One of Ty's childhood friends from the Barrio, Lina's reckless ambition soon puts her at odds with Ty and his crew. Where Ty is proud of his humble beginnings, Navarro is determined to rise above it all. She's a driven, passionate businesswoman who will stop at nothing to shape Fortune Valley in her own image.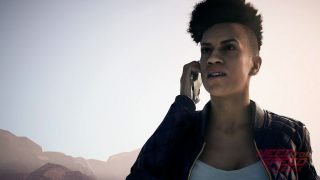 Marcus "The Gambler" Weir
Role: Unknown
Birthplace: Unknown
Drive: Win it all

Marcus Weir, known as "the Gambler," is the apex predator of the Silver Rock casino scene. A relentless risk-taker with a taste for long shots and impossible odds, he has risen through the Fortune Valley scene through wits and guts alone. Whether he intends to bet on the crew or against them, only time will tell.

Driven by a manic obsession with odds and probabilities, Weir is always on the lookout for the next big gamble, the next round of high-stakes winner-takes-all. With his sharp tongue and overbearing presence, he immediately commands any room he walks in; but below his slick exterior is a will of pure steel, navigating every encounter to tilt the odds in his favor.