News
Madden NFL 20
Apex Legends
FIFA 20
Star Wars Jedi: Fallen Order™
The Sims 4
Battlefield V
Anthem
Electronic Arts Home

Browse Games
Library
Free-to-play
Shop on Origin
Origin Access Game Updates
Competitive Gaming
About EA
News
Studios
Careers
Help
Forums
Games
Free-to-Play
Shop on Origin
Origin Access Game Updates
About
Help
Forums
Newsletter
Join EA Access
Join Origin Access
SSX
EA Vancouver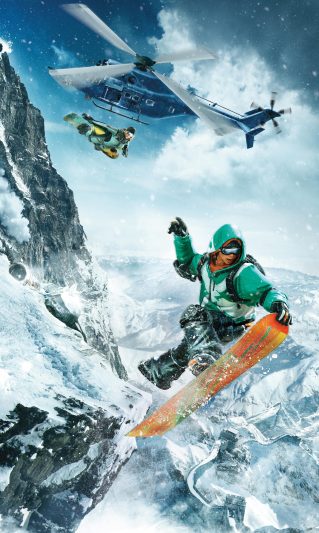 Join EA Access
Learn More
SSX
SSX is available now! Pick up your copy today to explore a massive world, online multiplayer modes, and reality defying gameplay. See you on the slopes!
Game Features
Advanced Physics
Harnessing the power of the current generation of consoles, SSX introduces a revolutionary physics engine that will allow players to ride and trick off almost anything in the environment, unrestricted by invisible walls and b…
Learn More
Conquer the Planet's Mountains
From Antarctica to Africa and the Himalayas to the Alps, players will drop into nine of the most iconic mountains ranges and regions on planet earth. Using NASA topographical data and our proprietary Mountain Man tool, each o…
Learn More
Explore
Explore every drop in the massive world of SSX. Set your fastest time on Race Drops, post your highest score in Trick Drops, and descend as far down the mountain as you can in Survival Drops. In addition to a traditional lead…
Learn More
Global Events
Constant global competition at every drop point in the SSX universe against real people in real-time. Events can last for a single run, hours, or even days, with your friends and closest competitors phasing in and out of your…
Learn More
Characters Old and New
Favorite characters, as selected by the fans, make their return to SSX along with some new faces that will be joining the franchise. Characters include: Elise, Mac, Kaori, Psymon, Moby, Zoe, Griff, Ty, Tane and Alex.
Learn More
Race it
Way beyond your typical racing experience, SSX allows players to race down huge open mountains with multiple elevations and no invisible walls to hem the player in. Challenge a friend in Explore, or take on the whole world in…
Learn More
RiderNet
Inspired by the incredible Autolog engine from Need for Speed, RiderNet will be the players guide through the world of SSX. It will allow players to 'like' their favorite drops, recommend new drops and friends to the player, …
Learn More
Survive it
A new gameplay element inspired by big mountain snowboarding, SSX asks players to survive some of the most treacherous descents on earth. Challenged by the power of Mother Nature, players will have to survive avalanches, whit…
Learn More
Trick it
Defying the laws of reality, SSX will enable players to pull off tricks that would make even the world's greatest snowboarders cringe. Forget a 1260° Double Mctwist, in SSX if you still have both feet strapped to the board wh…
Learn More
Upgradeable Gear
From boards of varying speeds to wing suits that let you glide for longer distances, upgrade your gear to ride faster, trick higher and survive longer
Learn More
Screenshots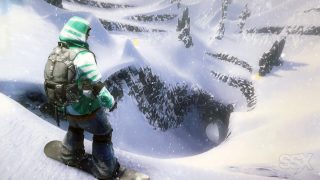 ssx-2012 Screenshot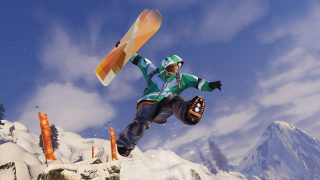 ssx-2012 Screenshot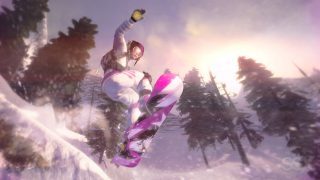 ssx-2012 Screenshot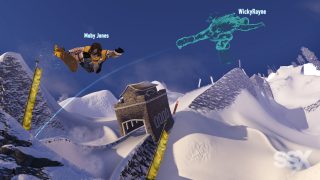 ssx-2012 Screenshot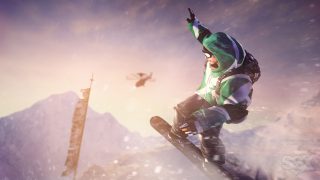 ssx-2012 Screenshot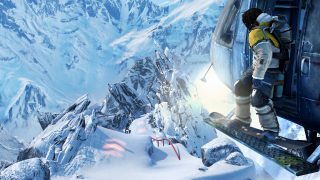 ssx-2012 Screenshot
Games
News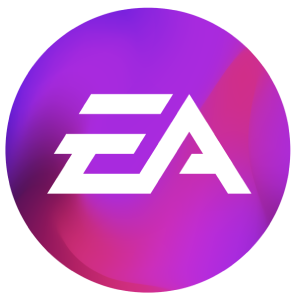 Browse Games
About
Support
Shop on Origin
United States
United Kingdom
Australia
France
Deutschland
Italia
日本
Polska
Brasil
Россия
España
Ceska Republika
Canada (En)
Canada (Fr)
Danmark
Suomi
Mexico
Nederland
Norge
Sverige
中国
대한민국
繁體中文
Legal
User Agreement
Privacy & Cookie Policy (Your Privacy Rights)
Online Service Updates
Security