News
Madden NFL 20
Apex Legends
FIFA 20
Star Wars Jedi: Fallen Order™
The Sims 4
Battlefield V
Anthem
Electronic Arts Home

Browse Games
Library
Free-to-play
Shop on Origin
Origin Access Game Updates
Competitive Gaming
About EA
News
Studios
Careers
Help
Forums
Games
Free-to-Play
Shop on Origin
Origin Access Game Updates
About
Help
Forums
Newsletter
Join EA Access
Join Origin Access
Star Wars™ Battlefront™
DICE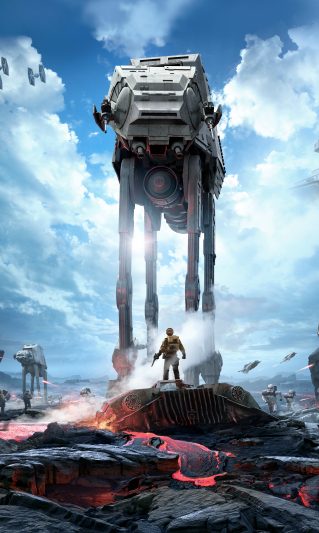 Download
Ultimate Edition
The Star Wars™ Battlefront™ Ultimate Edition has everything fans need to live out their Star Wars™ battle fantasies.
Buy Now on Origin
Star Wars™ Battlefront™
PlayStation 4
Buy Now on PlayStation
Star Wars™ Battlefront™
Xbox One
Buy Now on XBox
Game Features
Master the battlefield with iconic Star Wars™ characters.
Play as some of the most memorable characters in the Star Wars™ universe, including Darth Vader and Boba Fett, and encounter a variety of beloved characters from the original trilogy such as C-3PO and R2-D2.
Learn More
Pilot incredible Star Wars™ vehicles
Hop in the cockpit of X-wings, TIE fighters, and even the Millennium Falcon for some edge-of-your-seat aerial combat. Then take the battle to the ground: Pilot a diverse set of ground-based vehicles including nimble speeder b…
Learn More
Engage in multiplayer battles on a galactic scale.
Fight for the Rebellion or Empire in a wide variety of multiplayer matches that support up to 40 players, and seamlessly swap between first-person and third-person viewpoints to experience the action however you wish. Fight a…
Learn More
Immerse yourself in an authentic Star Wars™ experience.
Each battle is brought to life by the original sound effects from the films and amazing digital replicas of authentic Star Wars™ movie models. Visit classic planets from the original Star Wars™ trilogy, detailed with an unpre…
Learn More
Screenshots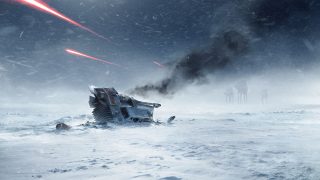 star-wars-battlefront Screenshot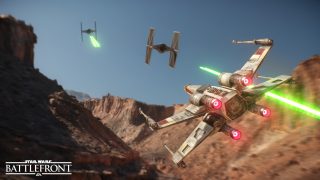 star-wars-battlefront Screenshot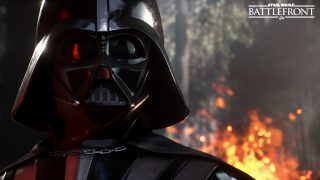 star-wars-battlefront Screenshot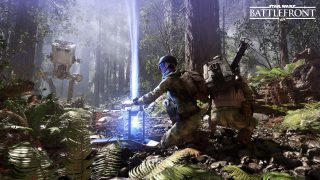 star-wars-battlefront Screenshot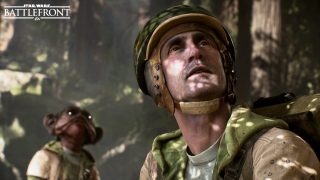 star-wars-battlefront Screenshot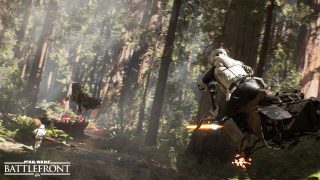 star-wars-battlefront Screenshot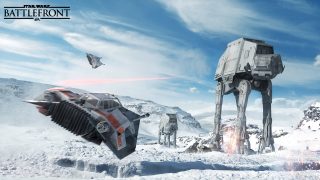 star-wars-battlefront Screenshot
star-wars-battlefront Screenshot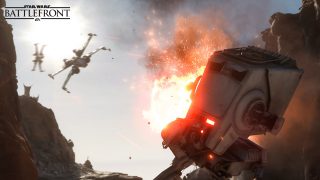 star-wars-battlefront Screenshot
Related Add-Ons
Official Site
Help
STAR WARS™ Battlefront™ Rogue One™: Scarif
Official Site
Help
STAR WARS™ Battlefront™ Death Star
Official Site
Help
STAR WARS™ Battlefront™ Bespin
Games
News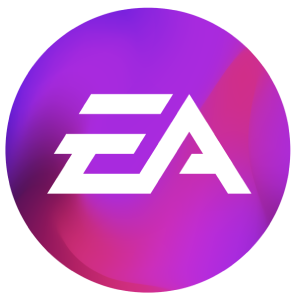 Browse Games
About
Support
Shop on Origin
United States
United Kingdom
Australia
France
Deutschland
Italia
日本
Polska
Brasil
Россия
España
Ceska Republika
Canada (En)
Canada (Fr)
Danmark
Suomi
Mexico
Nederland
Norge
Sverige
中国
대한민국
繁體中文
Legal
User Agreement
Privacy & Cookie Policy (Your Privacy Rights)
Online Service Updates
Security