2015-11-24
EA Staff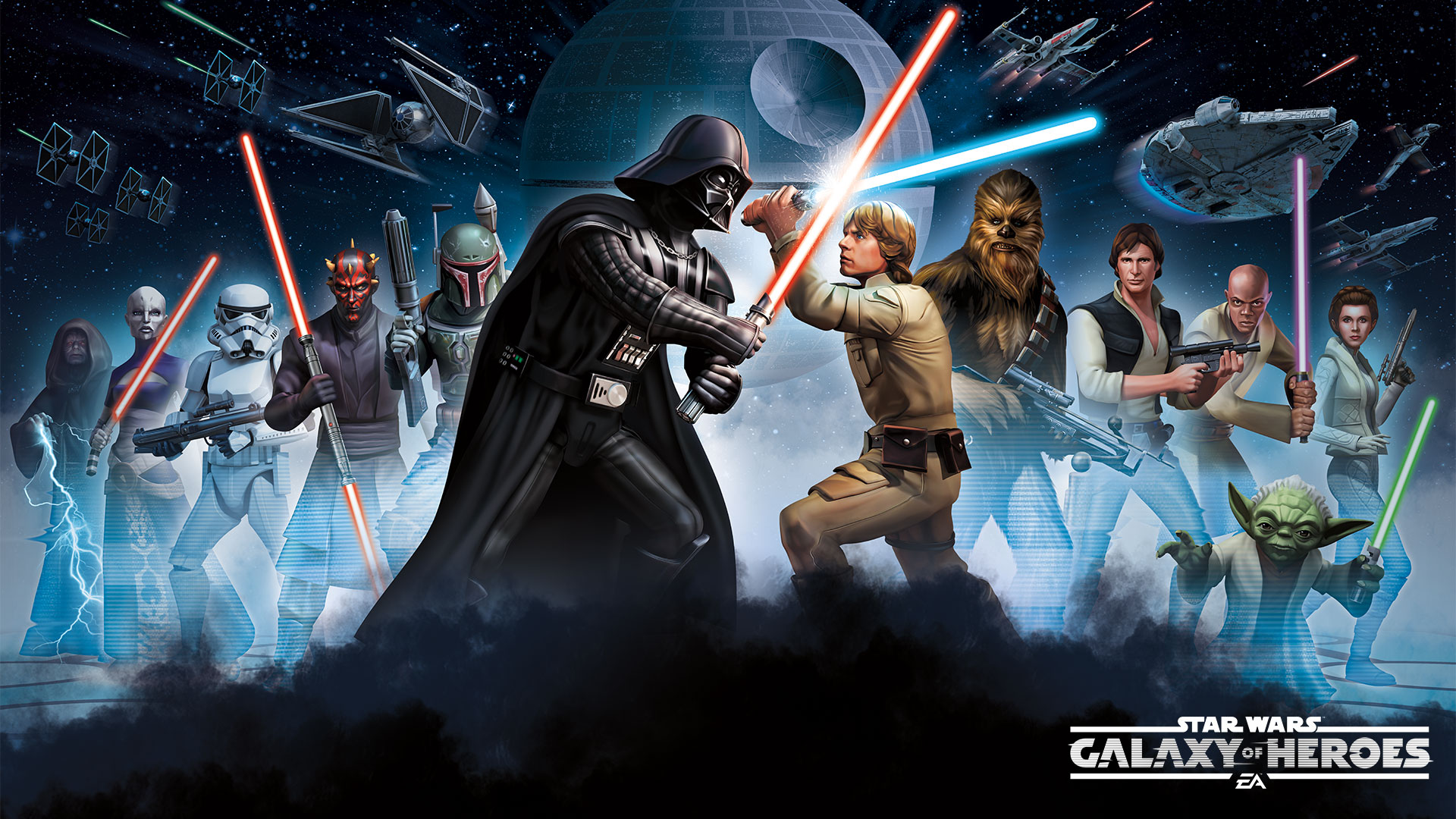 Collect your favorite Star Wars characters, like Luke Skywalker, Han Solo, Darth Vader, and more, from every era – then conquer your opponents in epic, RPG-style combat. Available today on the App Store and Google Play!
To celebrate launch week, unlock a free character inspired by Star Wars™ The Force Awakens by logging into the game today!*
SWGoH Trailer
Build mighty teams and craft the best strategy to win battles across iconic locations to become the most legendary hologamer in the galaxy! Fight on the light side and dark side in memorable Star Wars locations including Hoth, Bespin, Tatooine, Geonosis and beyond. Strategically use each character's unique special attacks to conquer opponents. From Darth Sidious's Force Lightning to Chewbacca's Wookiee Rage, Star Wars: Galaxy of Heroes lets you make your champions more powerful than any enemy has ever imagined!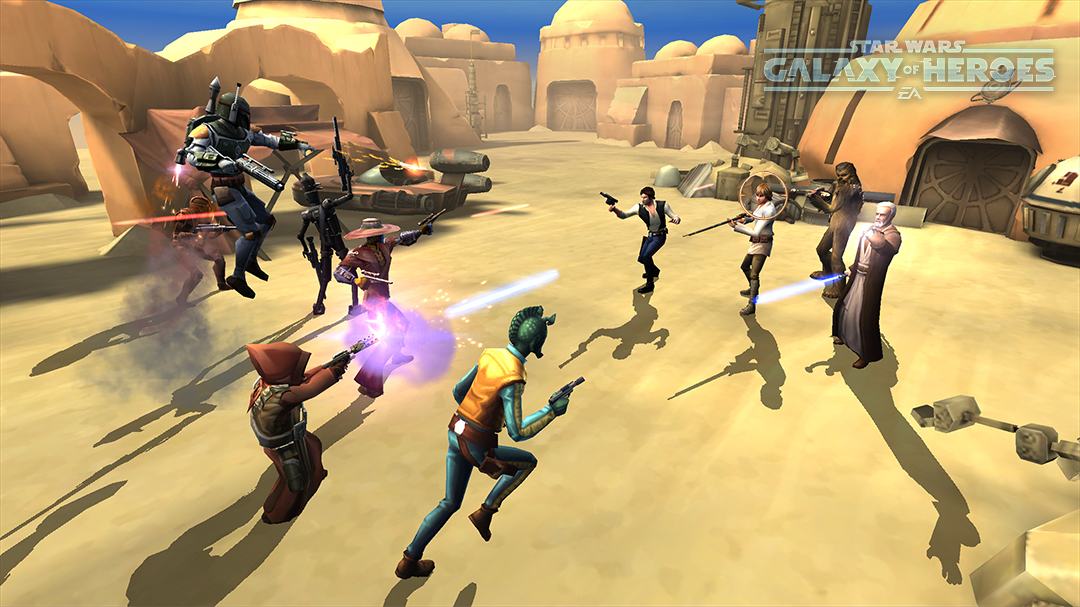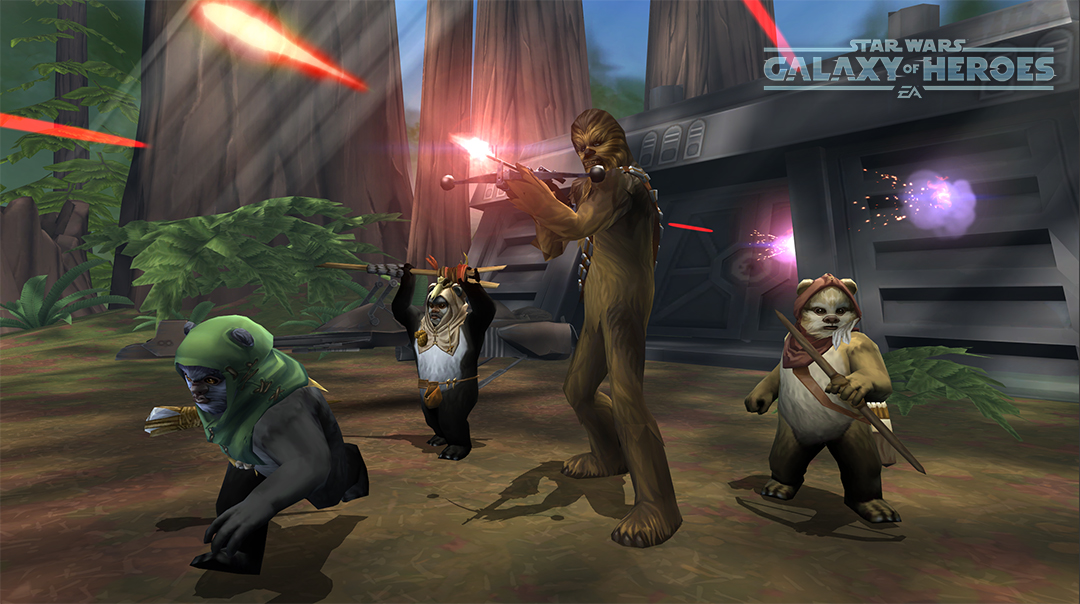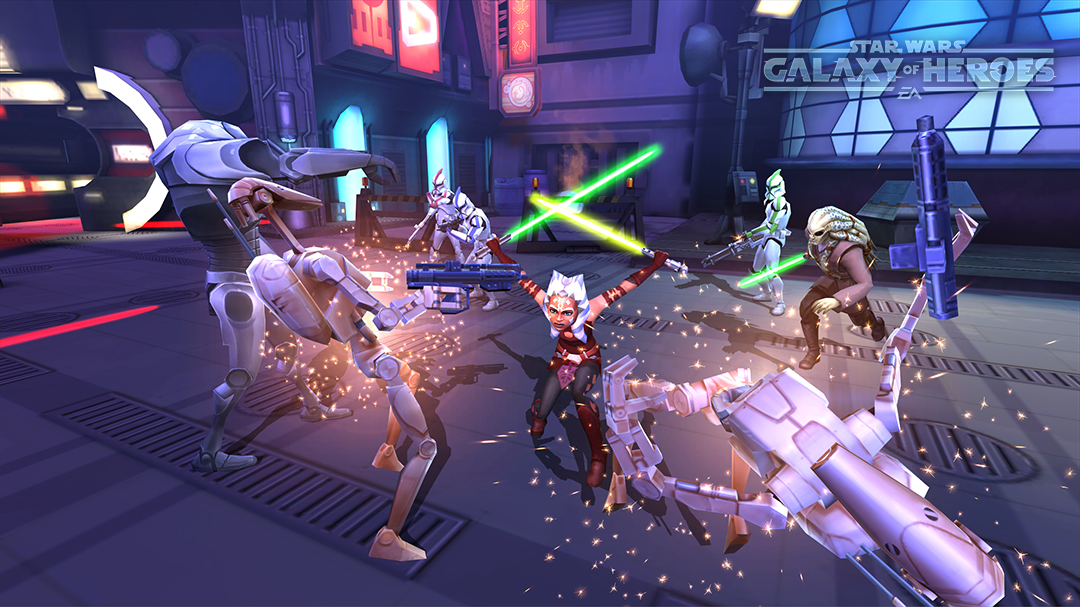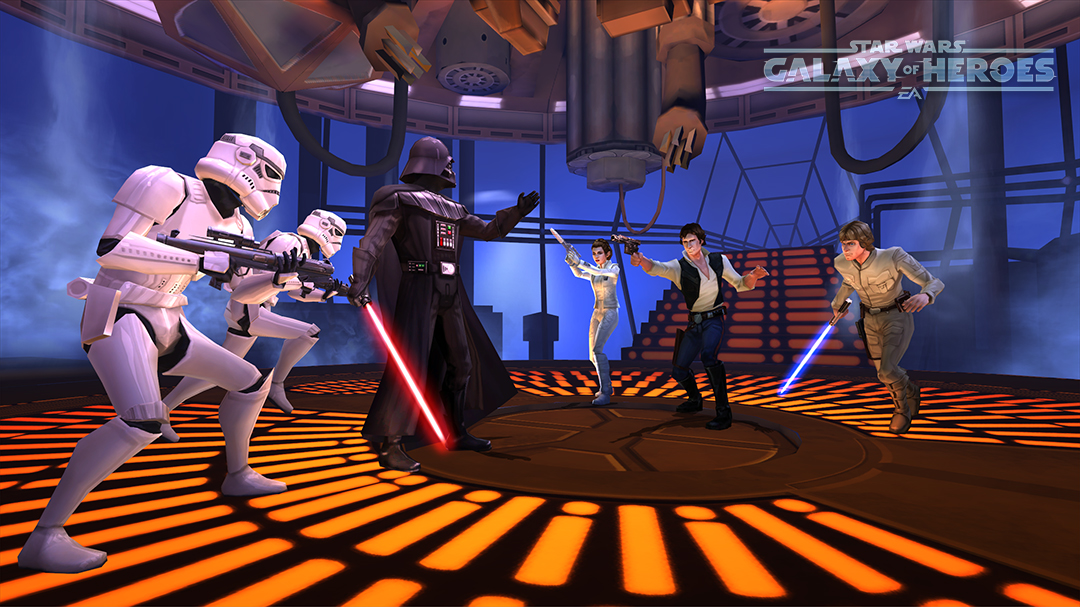 * THIS OFFER IS BEING ISSUED TO YOU FOR PROMOTIONAL PURPOSES ONLY AND DOES NOT CONSTITUTE A CREDIT, CHARGE, DEBIT OR GIFT CARD. OFFER EXPIRES DECEMBER 4, 2015 AT 12:00A.M. PST. REQUIRES COMPLETION OF THE STAR WARS GALAXY OF HEROES TUTORIAL.