2015-12-17
EA Staff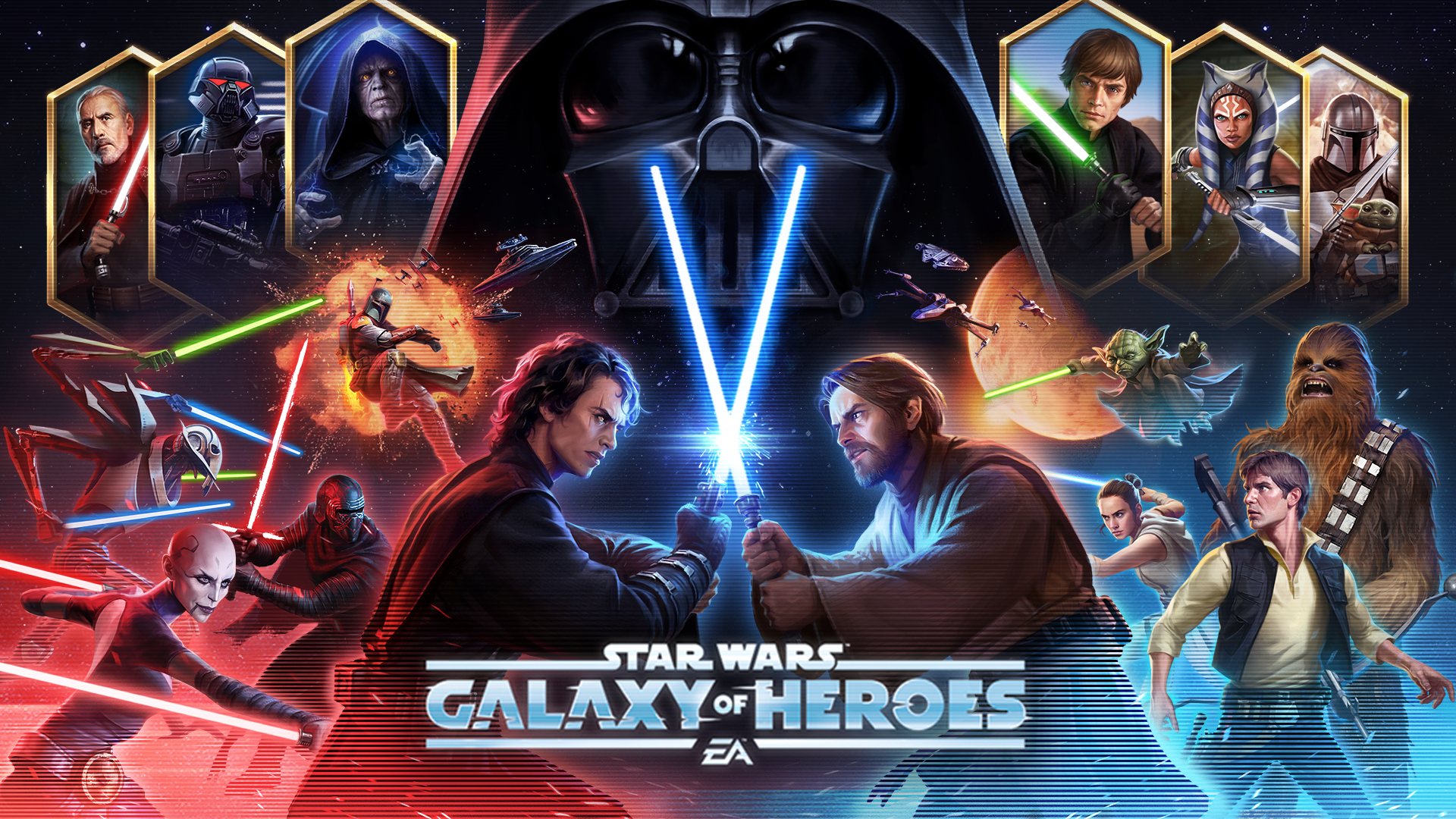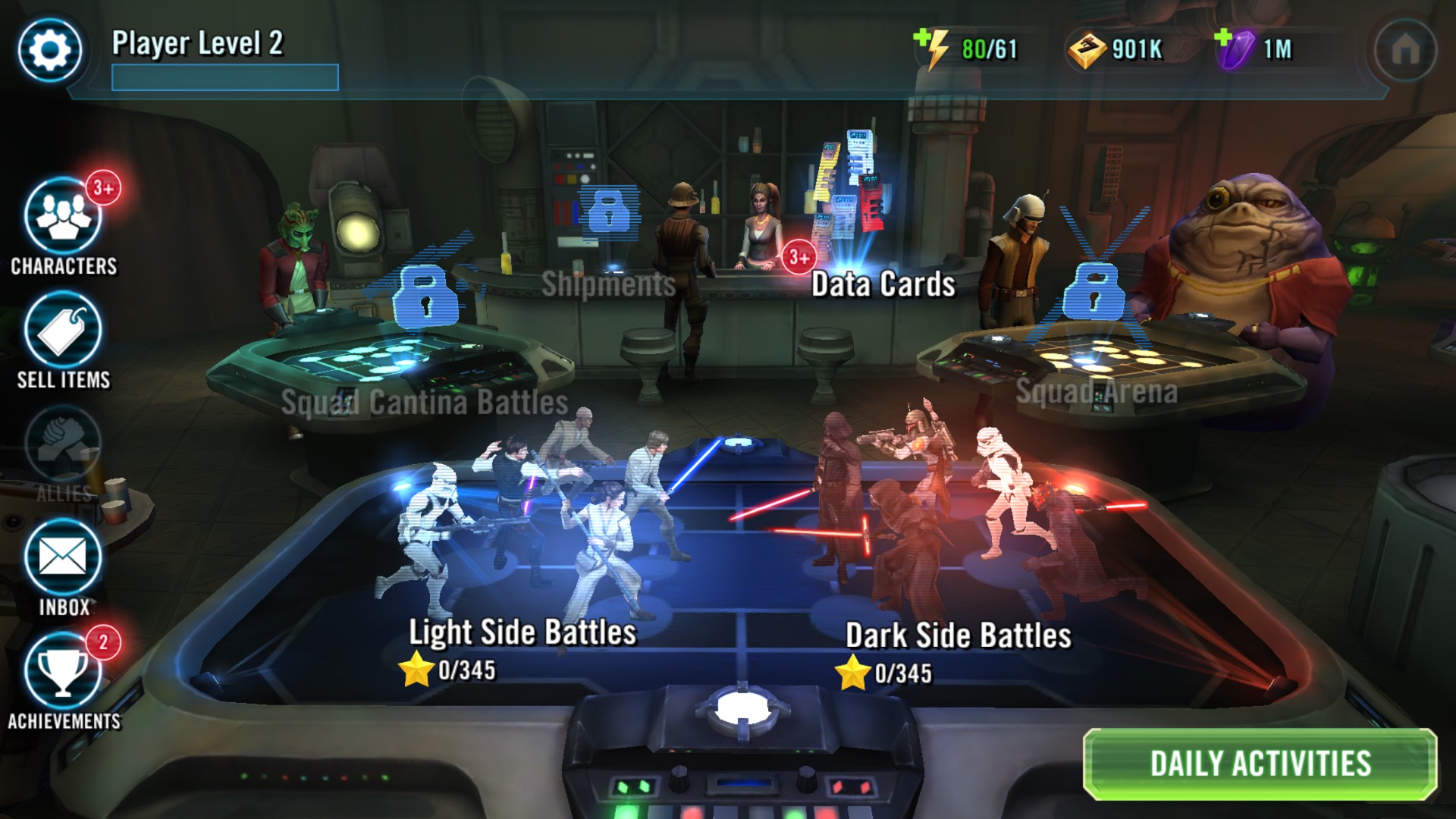 The moment we've been waiting for is almost here: Star Wars™: The Force Awakens™ is in theaters tomorrow! To celebrate, we're letting players collect and battle iconic characters inspired by the movie TODAY. Kylo Ren, Captain Phasma, Finn, Rey and more are all in the cantina waiting to conquer opponents. These characters bring new, exciting abilities to the game that you will definitely want to check out. Let's take a look at them now: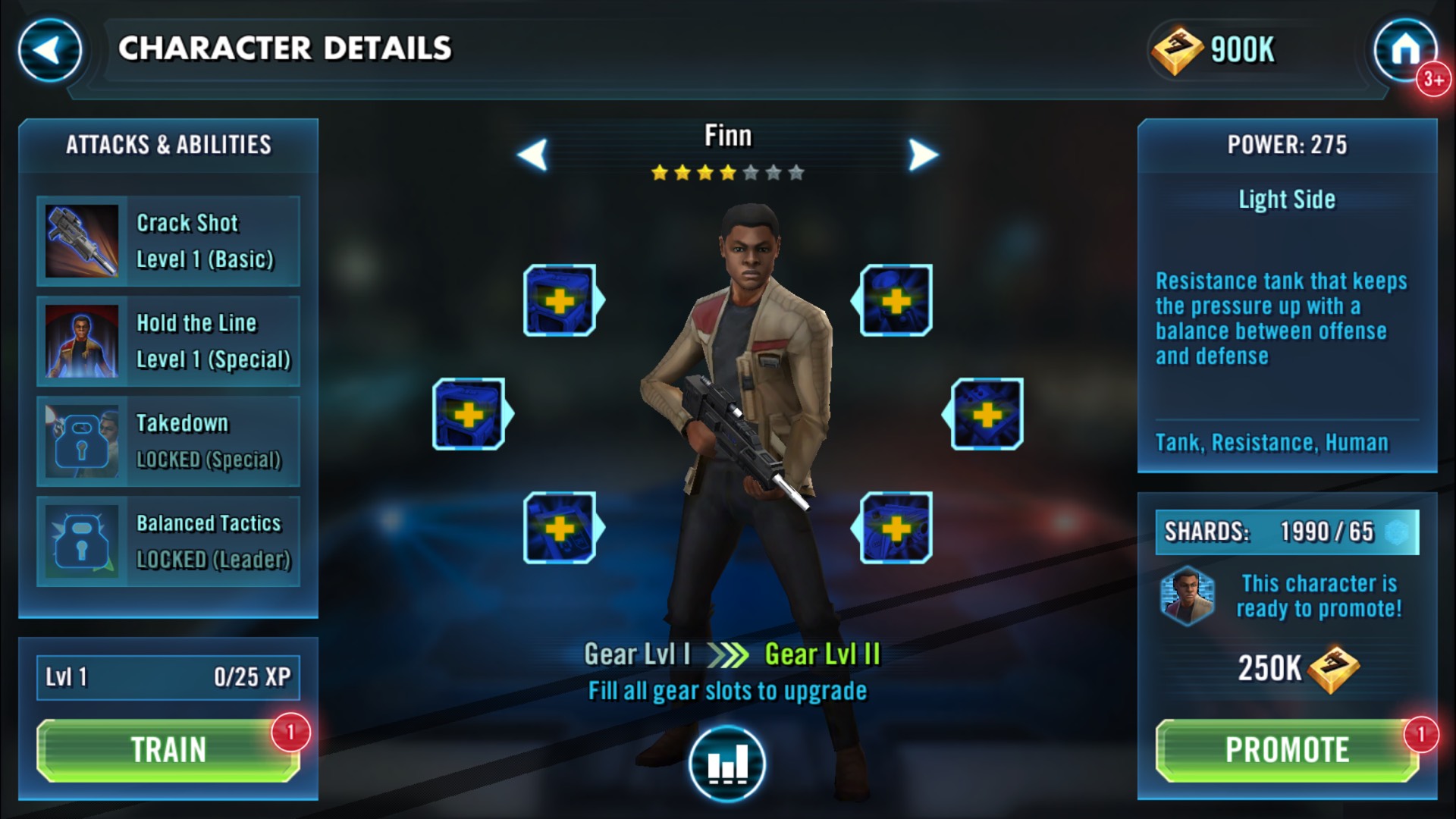 Finn is a Resistance tank that keeps the pressure up with a balance between offense and defense.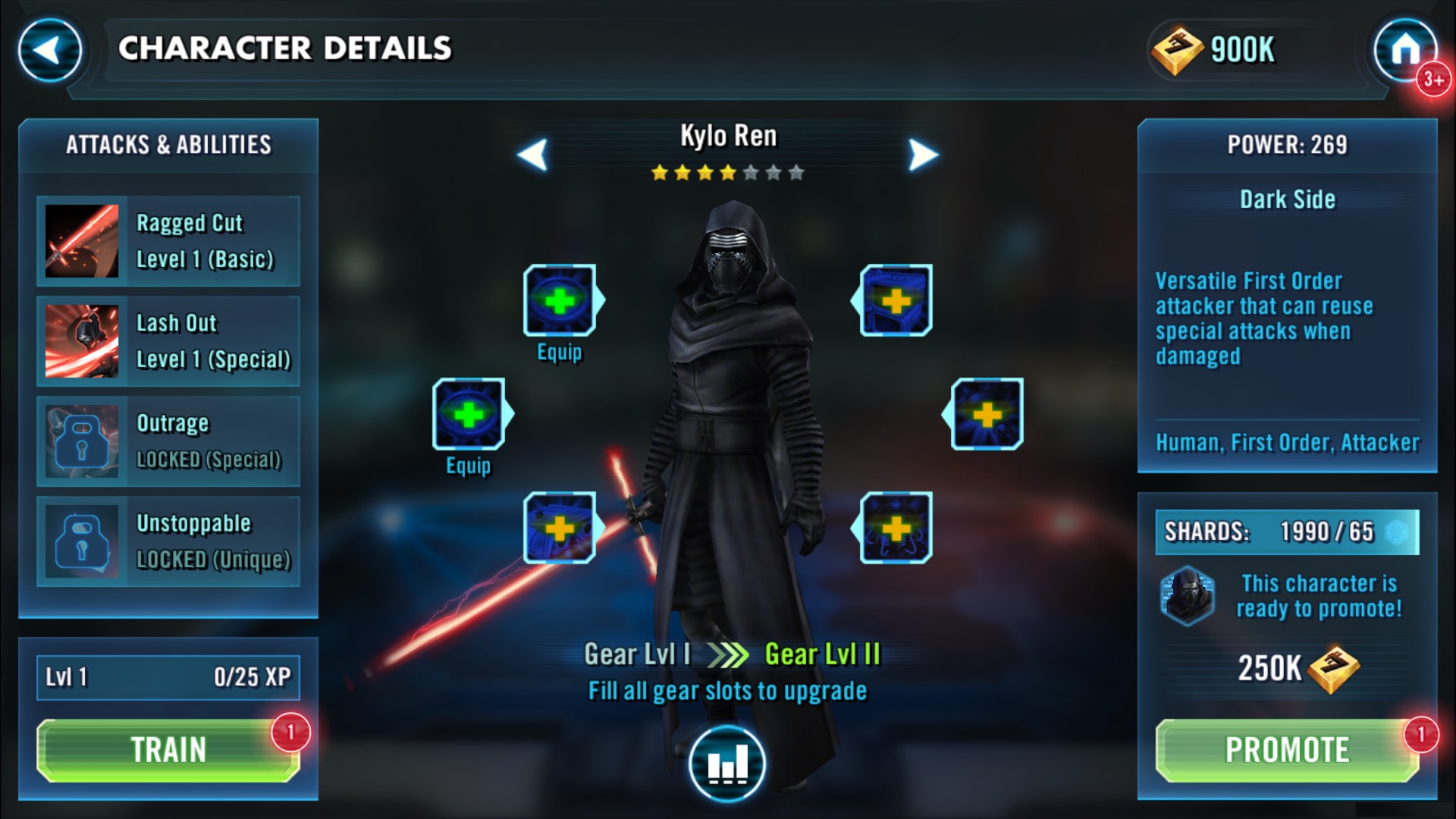 Kylo Ren is a versatile First Order attacker that evades projectiles and can reuse special attacks when damaged.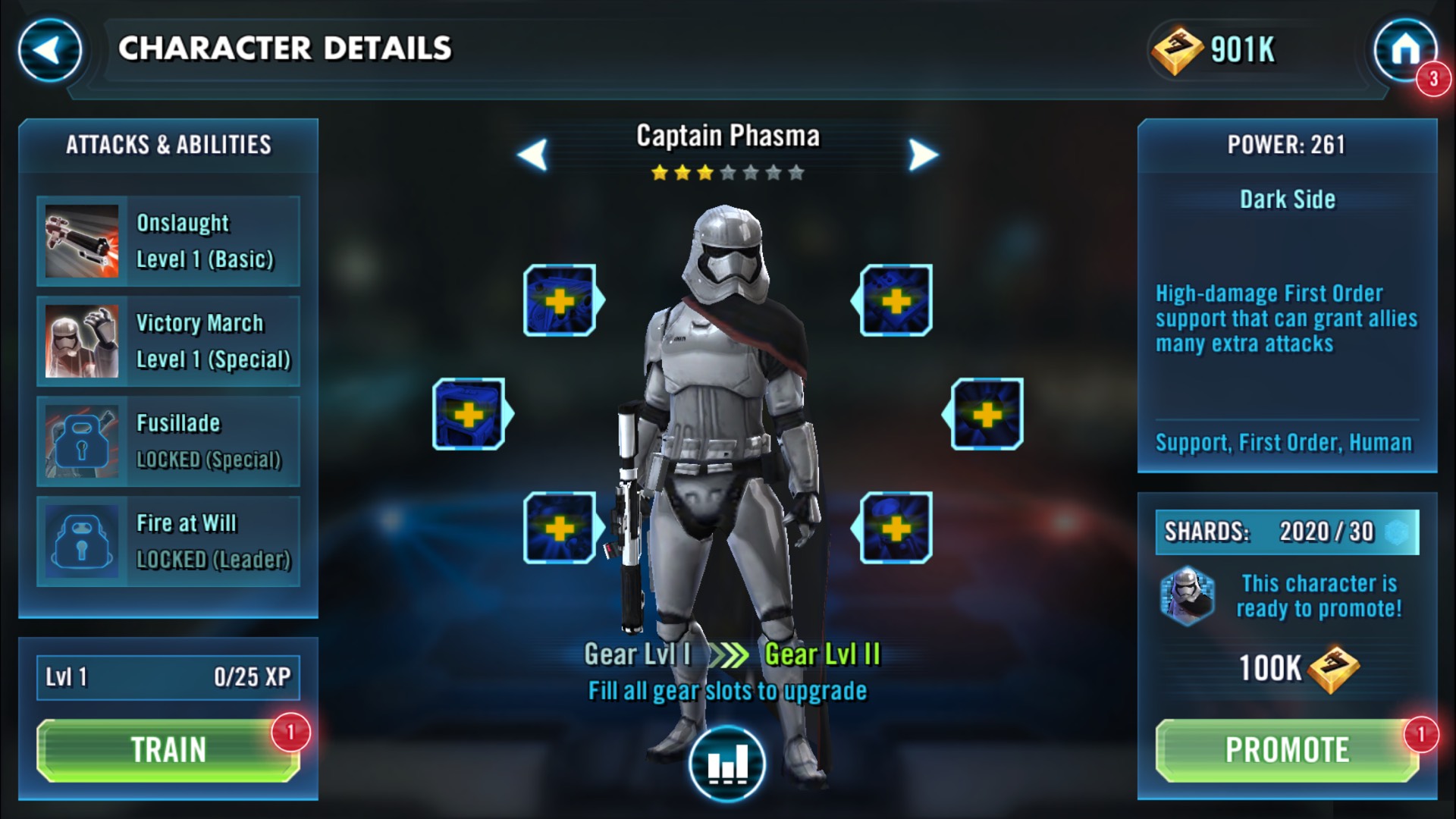 Captain Phasma is a high-damage leader that can grant First Order allies extra attacks.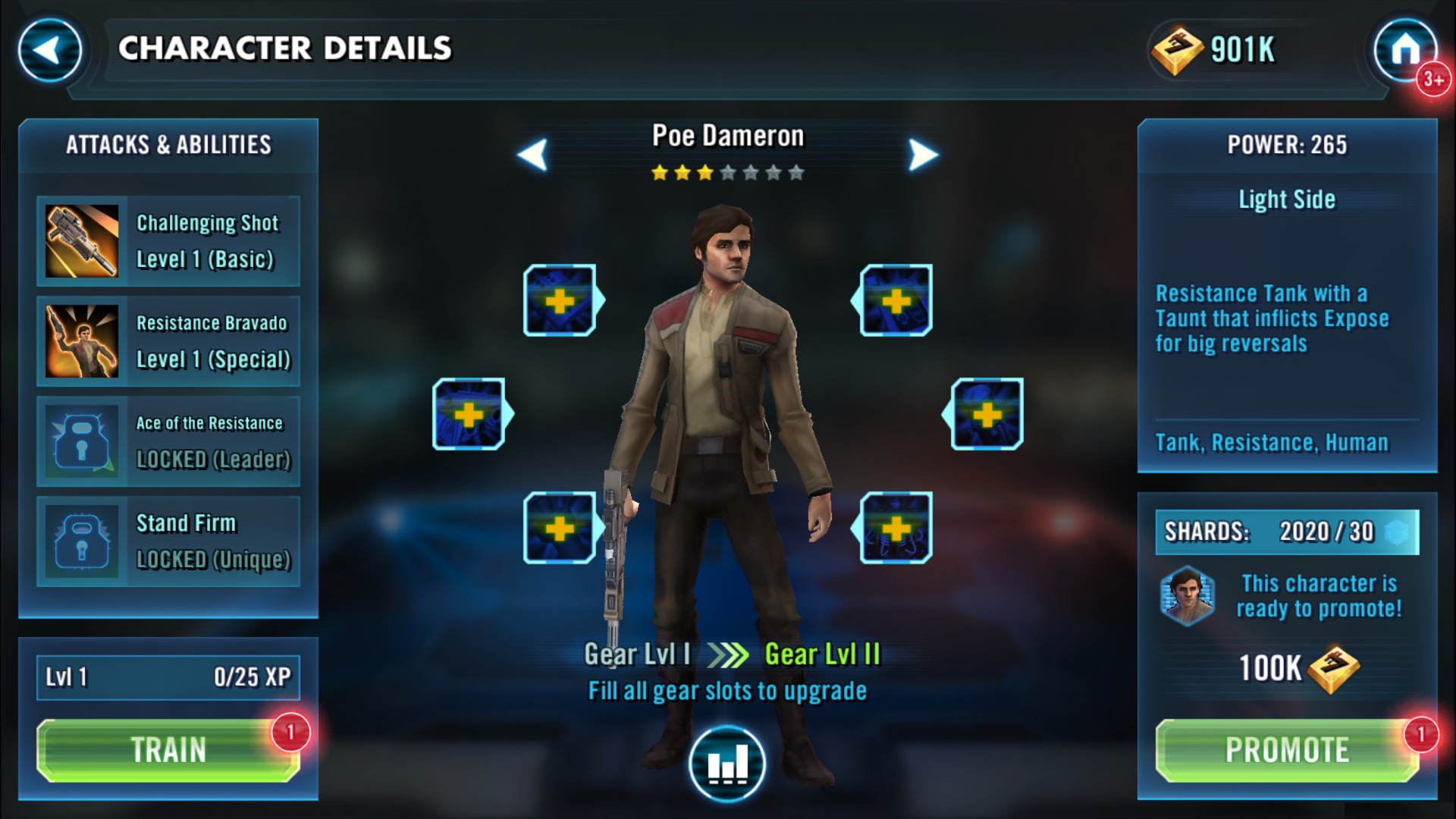 Poe Dameron is a Resistance tank with a Taunt that inflicts Expose on opponents for big reversals.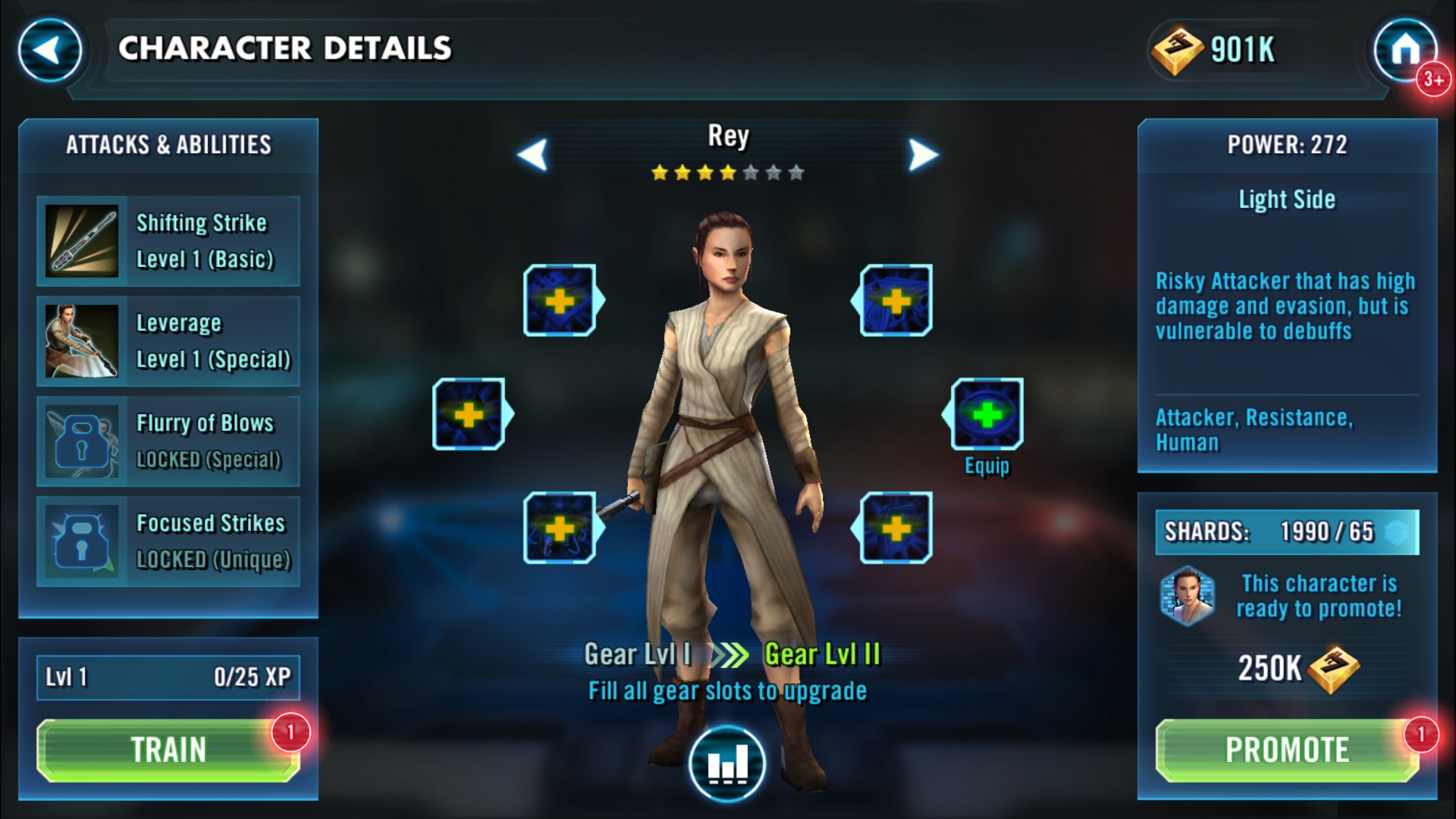 Rey is a risky attacker with high damage and evasion, but is vulnerable to debuffs.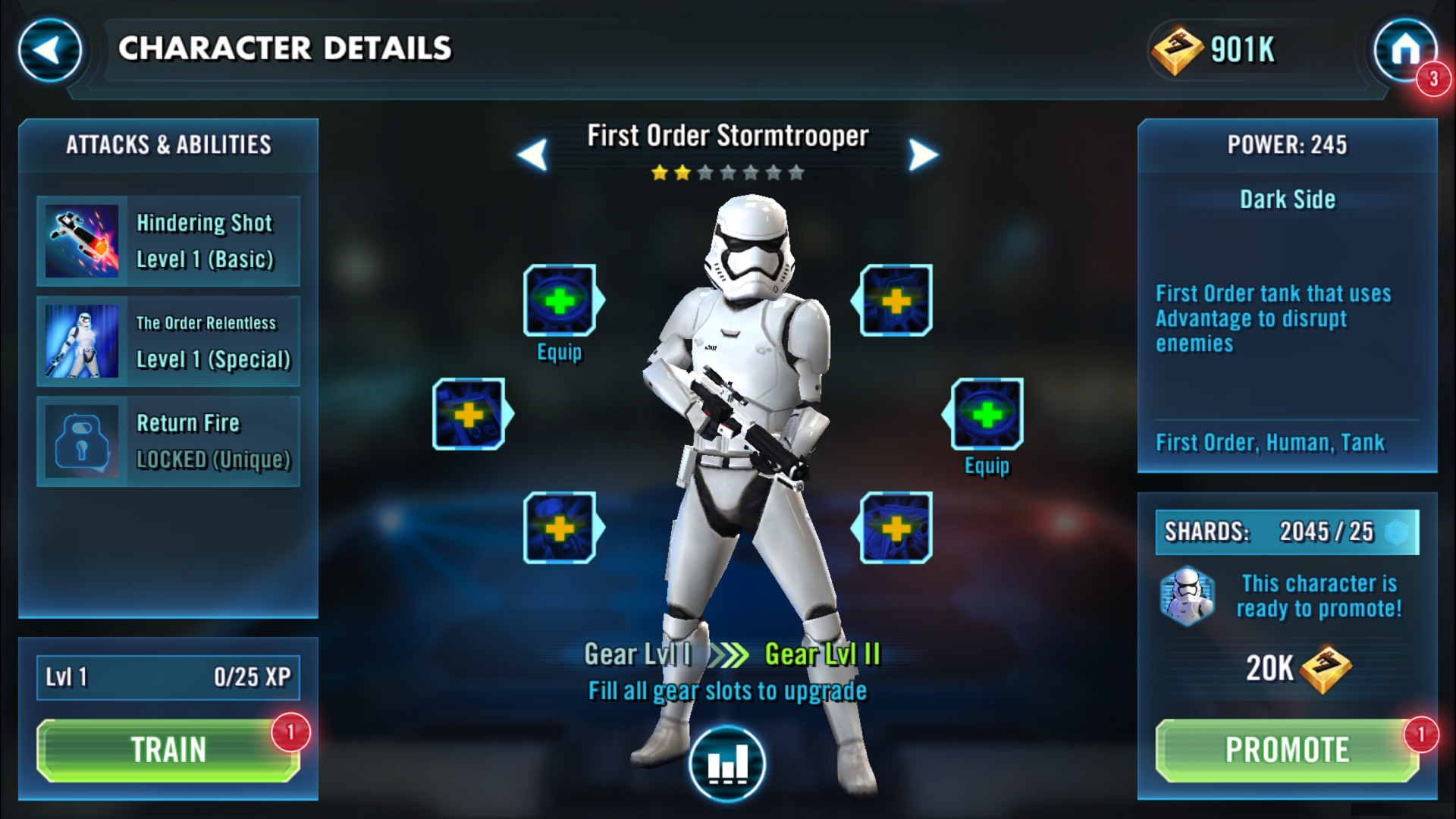 The First Order Stormtrooper is a tank that uses Advantage to disrupt enemies.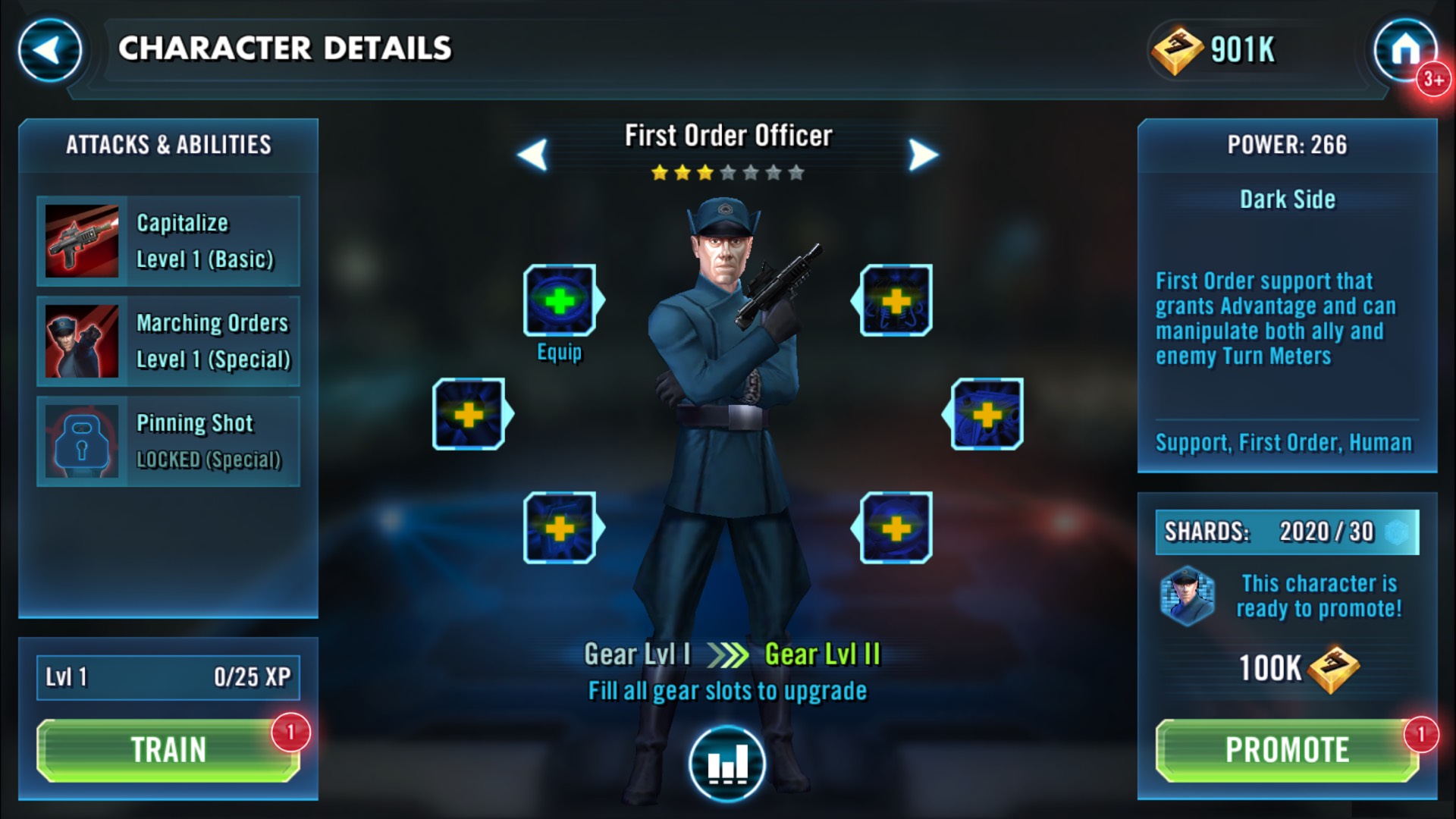 The First Order Officer is a support unit that grants Advantage and can manipulate both ally and enemy Turn Meters.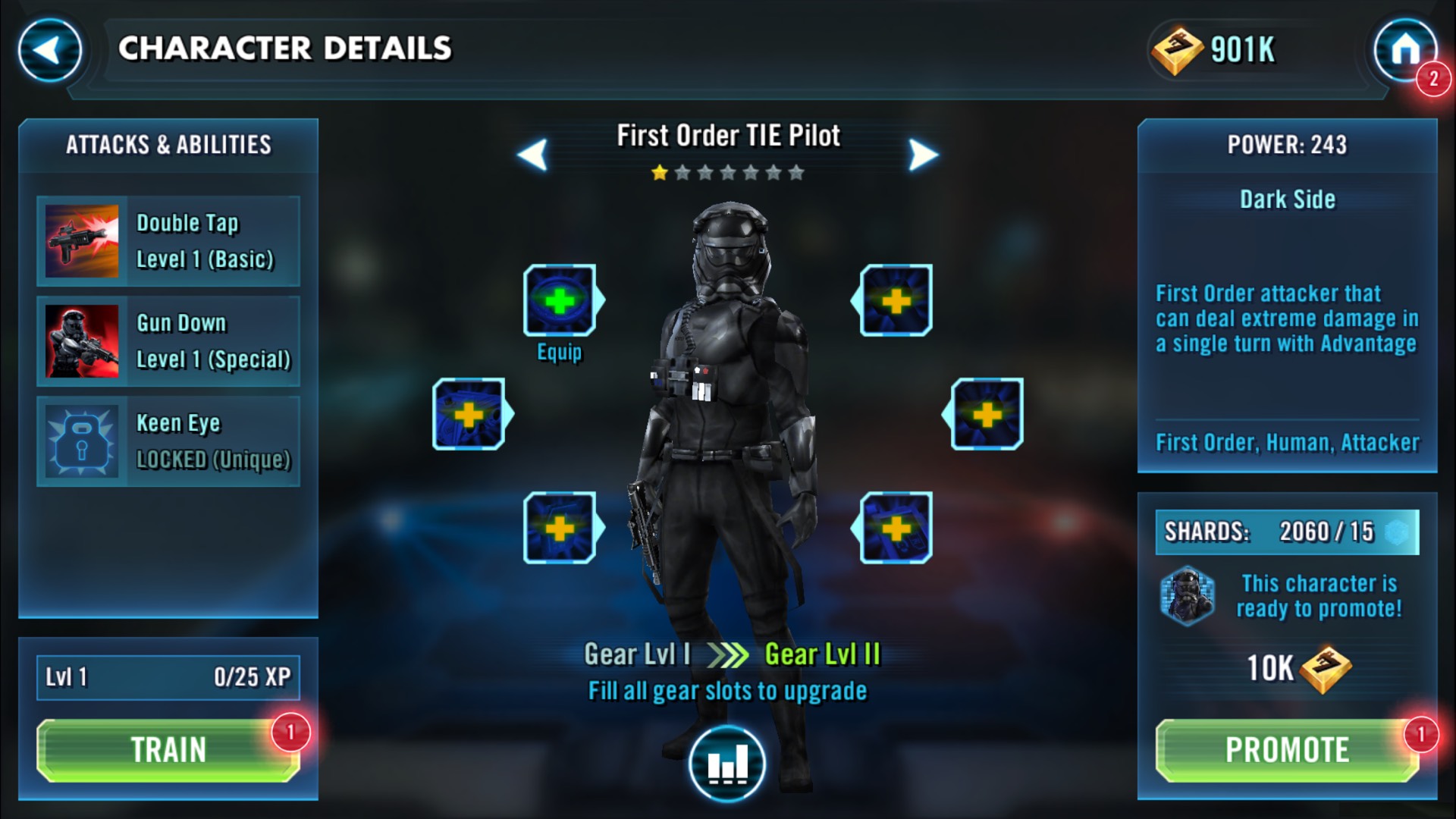 The First Order TIE Pilot is an attacker that can deal extreme damage in a single turn with Advantage.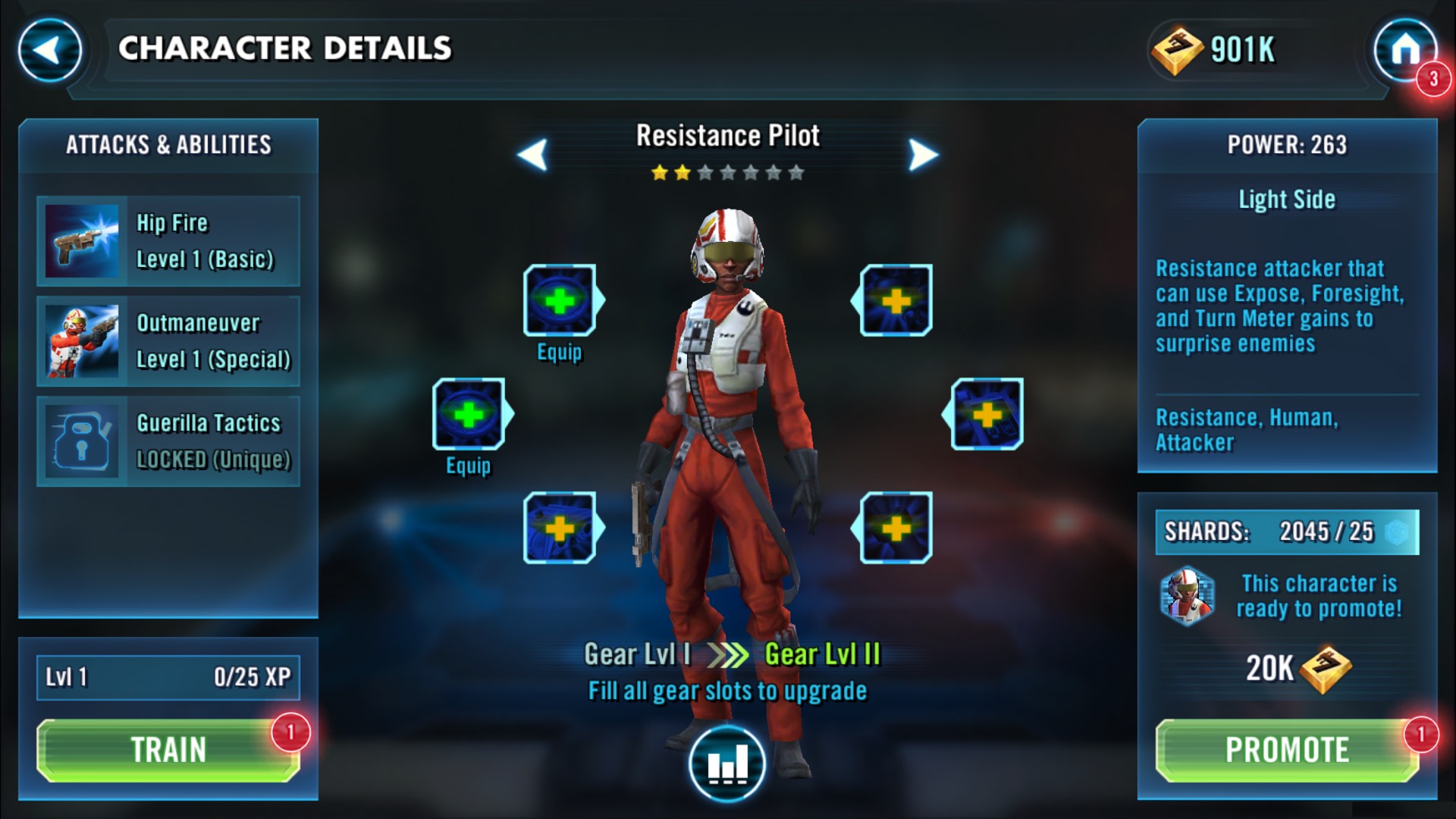 The Resistance Pilot is an attacker that can use Expose, Foresight, and Turn Meter gains to surprise enemies.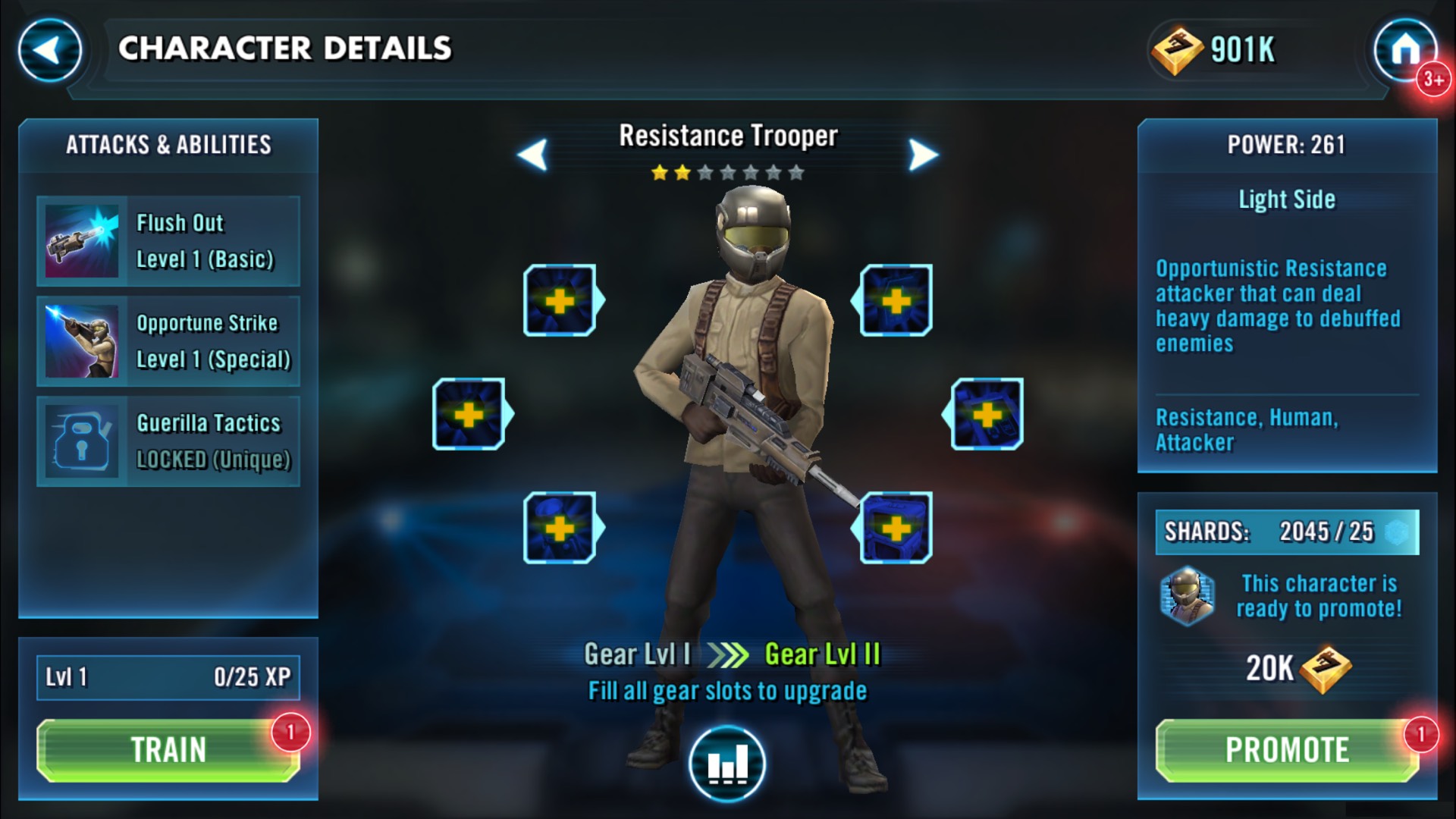 The Resistance Trooper is an opportunistic attacker that can deal heavy damage to debuffed enemies.
Another way we're celebrating the release of Star Wars: The Force Awakens is by rewarding players with two free characters inspired by the movie when they log in between December 17th through December 31st! Apple device owners will receive Poe Dameron and a First Order Stormtrooper, while Android players will unlock Captain Phasma and a Resistance Trooper for free.
*Network fees may apply. Includes in-app purchases.
*** THIS OFFER IS BEING ISSUED TO YOU FOR PROMOTIONAL PURPOSES ONLY AND DOES NOT CONSTITUTE A CREDIT, CHARGE, DEBIT OR GIFT CARD. OFFER EXPIRES DECEMBER 31, 2015 AT 11:59 PM. PST. REQUIRES COMPLETION OF THE STAR WARS GALAXY OF HEROES TUTORIAL.