2016-08-02
SimGuruPanda
It's Friday night and your Sim fancies (or maybe needs) some time out away from the kids. We've got you covered with these five awesome restaurant Speed Build videos from The Sims 4 Dine Out Game Pack, complete with links to download them from The Sims 4 Gallery. Drop one of these awesome lots in your neighborhood, call the Nanny, and go dine out! Hey, a Sim's gotta eat, right?
Deligracy – Seafood Restaurant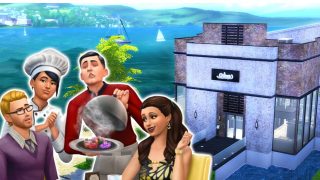 We love Deligracy, we love her builds, and we love seafood. So we really can't go wrong with this one! The interior is really modern, and the huge windows really let the light pour in while you dine in some serious style. Definitely a great spot for a bit of treat yo self fun!

Get it on The Gallery here!
Leander – Modern 50's Diner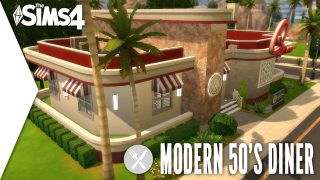 A great diner should be at the heart of every town, and why should your Sim worlds be any different? Leander has built a really great classic diner in this video, it's so authentic we can almost smell the burgers! Definitely a great family dining spot that would look at home in any world.

Get it on The Gallery here!
Penapple – Hot Dog Stand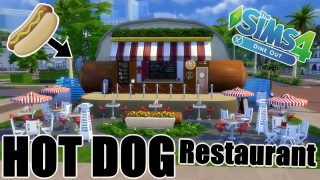 Wow. Just… you guys, look at this! Come on! Penapple has built something really creative here and we just love seeing inventive builds like this. It's such a great use of decorative objects to make something really special. Plus, hot dogs! So really, what's not to love?

Get it on The Gallery here!
LukeyDeanSims – Nacho Mama's Kitchen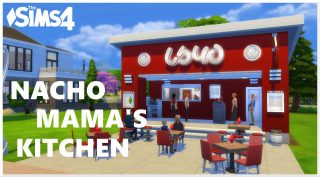 We love nachos and we love puns, so how could we not feature this build? This one only needs a smaller lot so you can really get that take-out feel, and the little outdoor seating area is really cute too!

Get it on The Gallery here!
Steph0sims – Urban Garden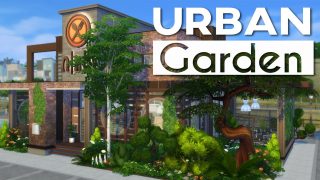 This place looks so good we wish we could make a reservation IRL! This is a great spot for date night, family night, or any day ending in "day"! There's a real relaxed modern feel to this restaurant, and we really love the use of plants decorating the whole place.

Get it on The Gallery here!
So there you go, lots of options no matter what you and your Sim fancy. Only question is, which one do you go to first?! If you've got a great The Sims 4 Dine Out build, let us know all about it on Twitter!

Looking to learn more about The Sims 4 Dine Out Game Pack? Check out The Sims 4 Dine Out trailer, and learn about Experimental Foods.

Stay in the conversation! Follow us on Twitter and Instagram, Like us on Facebook, and Subscribe to our YouTube channel.


*REQUIRES INTERNET CONNECTION AND ALL GAME UPDATES.