2016-08-06
SimGuruPanda
Love The Sims 4 Dine Out Game Pack*? Love awesome Let's Play's? We've got you covered! Below you'll find a bunch of great series that we've found, because who doesn't love Let's Play's and food? We wish we could've included every single great Let's Play we found but for now here's are some that are focused on The Sims 4 Dine Out, that we really love and hope you do too!
TheSimSupply - Dine Out Rags to Riches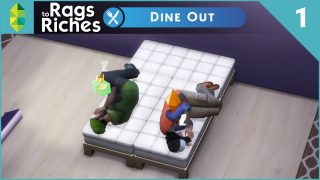 This series is a really fun take on the regular Rags to Riches series that James does, this time focusing only on cash made from running a restaurant! This has been really fun to watch evolve and as always, James really delivers some seriously awesome build skills as the series goes on.
XUrbanSimsX - Dine Out Series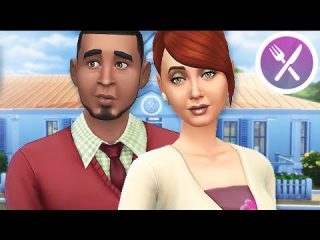 With the help of XUrbanSimsX, Bob and Eliza are fulfilling their destiny and opening a breakfast restaurant, and it's everything we ever wanted it to be. We love XUrbanSimsX and this Let's Play has us crying with laughter every time.
LifeSimmer - Dine Out (1 Ep so far)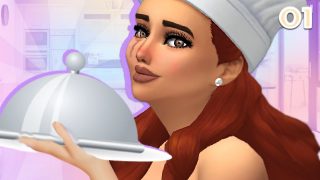 Well, she nailed it again! LifeSimmer continues to bring her usual awesome characters with backstories and amazing style, but this time with a Dine Out twist. There's only one episode right now, but we're hoping this might encourage her to make some more! We can't wait to see more of Bambi and how her business grows.
AviatorGamez – Italian Love!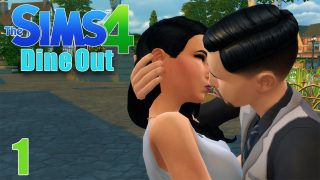 All Italian, all the way. This series is really fun, with a bit of build action, family drama, and plenty of laughs. We really love how themed this whole series is start to finish, right through the Sim names and personalities. And the best part is, there's already a full series to watch. Yay for binge-watching!
Andrew Arcade – Let's Play Dine Out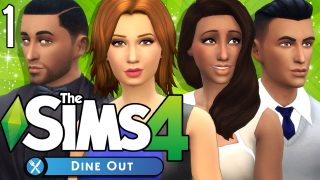 The Papaya family are opening up their own dining establishment, Portable Papaya, and it's really unique. This series is really fun to watch, with the added bonus that the builds are also more than a little bit jaw-dropping! If you love Let's Play's with huge families and lots going on, this is definitely one for you!
Kaleidow – Dine Out Challenge
Do you like fun Let's Plays with tons of bright colors? Then this is the one for you! Kaleidow has created a really amazing restaurant that's so bright and colorful and unique, we wish we could go there IRL! This whole series is really adorable and fun to watch, we really hope she adds even more to it soon.
So, there you go! This is just a handful of all the awesome series we found, but we always want to find new Let's Players too, so if you have anyone to recommend, let us know on Twitter!
Looking to learn more about The Sims 4 Dine Out Game Pack? Check out The Sims 4 Dine Out trailer, and learn about Experimental Foods.
Stay in the conversation! Follow us on Twitter and Instagram, Like us on Facebook, and Subscribe to our YouTube channel.
*REQUIRES INTERNET CONNECTION AND ALL GAME UPDATES.