2016-02-20
SimGuruDrake
Love is a Many Splendored Thing
With the release of The Sims 4 Romantic Garden Stuff*, Sims fans are able to build lush Victorian gardens – and thanks to The Sims 4 Gallery, they're able to share their creations with the world. So we decided to scour the Gallery for you to find some of the most beautiful and creative lots made by the community.
Here are some of our favorites!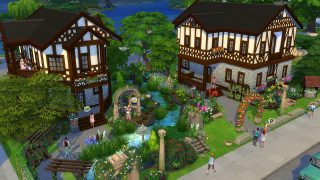 Romantic Garden by Anesthya. A Tudor style home with beautiful archways, flowers, and even an additional home for when your Sims grow up and want to have their own space!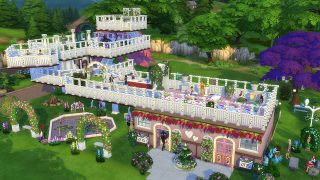 Love Shack Park by BattleRaven8. Looking for a venue to host your Sims' weddings? This place is perfect for Sims to exchange their vows.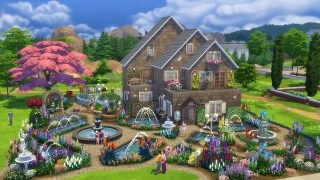 Garden Estate by faith7998. There is nothing like living in a beautiful home surrounded by a dozens upon dozens of beautiful, colorful flowers!
Red-White Flower-House by TheKalinotr0n. This lot is perfect for that couple looking for a home in the suburbs but wants to stay surrounded by gorgeous flowers.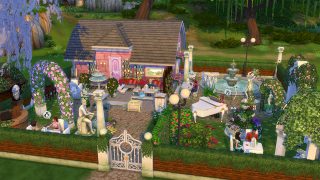 Café de Romance by Badankan9494. This cute little Café just screams romance and would be the perfect spot for a first (or second, or third) date.
Sim Haven Garden by JenestaAlexander. These gardens are a great place to take the family. The grounds have plenty of places for Sim parents to get time alone while also keeping an eye on the kids.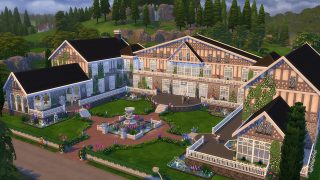 Von-Storm Estate by TitleGir1. Have you been searching for the perfect home for your wealthy Sim? Look no further than this beautiful estate that includes plenty of space to start a family and a beautiful courtyard for more romantic moments.
Roseberry Cottage by Wrathofcath. When you want to take some time for a little family vacation in the country look no further than this adorable cottage.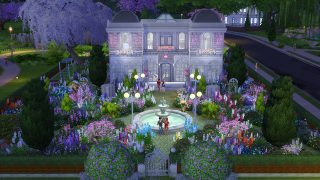 Magic Fairy Land by zefiro911. It's ethereal look and vibrant gardens make it a wonderful space for any Sim to enjoy nature and socialize with other Sims.
Looking for more news on The Sims 4 Romantic Garden Stuff Pack? Find out details about the stuff pack, and learn about the wishes that might (or might not) come true with the wishing well.
Stay in the conversation! Follow us on Twitter and Instagram, Like us on Facebook, and Subscribe to our YouTube channel.
*REQUIRES THE SIMS 4 GAME (SOLD SEPARATELY) AND ALL GAME UPDATES TO PLAY.