2014-10-29
SimGuru Zera
Halloween is right around the corner, and there are lots of ways to show your spooky spirit in The Sims 4. Get ready for a fright!
Star Wars Costumes
Did you know you can dress up your Sim like iconic Star Wars characters? Available now, for free in The Sims 4 are costumes for Darth Vader, Luke Skywalker, Leia and Yoda? You can even put these costumes on your ghost Sims for added fright power!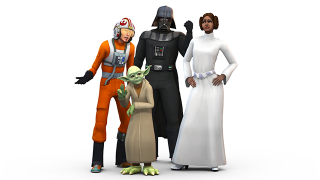 Ghost Behaviors
Everyone's excited about ghosts in The Sims 4. But did you know that the way your Sim dies will influence the way their ghost behaves, and that can also influence the living Sims around them?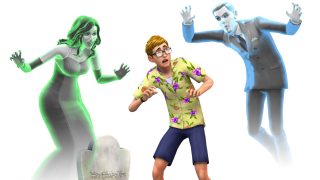 Let's say your Sim dies as a result of a tragic laughing accident. See how many different ghost behaviors you can find!
Death becomes you!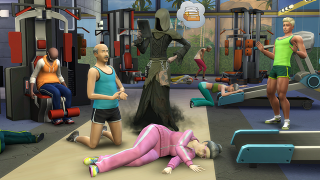 There are lots of ways your Sim can meet their end in The Sims 4. Actually, if you try hard enough, you can make your Sim laugh themselves to death!
Plenty of Simmers love to play around with the Reaper in The Sims 4, but maybe you've noticed something different about death this time around. Have you caught the Reaper playing games on his tablet, or taking a few selfies at the oddest moment? Snag a quick screenshot and show us @TheSims on Twitter.
Whether your Sims are into tricks or treats, we wish you all a Spooktacular Halloween!