2017-01-06
SimGuru Drake
One thing we really love about our community is how much you love to celebrate each other. Whether it's posting gallery highlights, giving shout outs on social media, or even creating videos to showcase others creations; there is a lot of love in our community. One awesome Simmer who really loves to celebrate other fans is SpringSims, who took the opportunity to highlight players throughout the holidays with his YouTube series "The Simmas Showcase."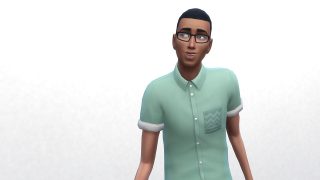 Tell us a little about yourself!
Sul! Sul! My name is Stephen also known SpringSims. I've been a fan of The Sims since the first game at the age of 4. Now I'm 20 and I still love The Sims Franchise. I run a YouTube channel with a wide range of Sims content, posting daily!
What inspired you to start this showcase series?
I've always had a passion for giving back to people. Since we had the Holiday Celebration Pack in 2014, it got me into the Christmas feeling. Also I felt that since I've been in the Simmer community for 16 years, and and it helped me through the best of times and worst of time, I wanted to give back to the community the best way I can; by showcasing other Simmers who have the same passion and love that I do for the community. Ever since I started this showcased last year I decided why not do it every year in December to spread the Christmas spirit and love for The Sims to others.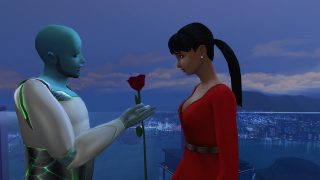 Who are some of your favorite go-to builders in the community?
Oh my! There are so many builders in the community that I love. But if I had to narrow it down with my go to builders I would have to say; SpecterCody, Steph0Sims, ruthless_kk, DippyDesigns, Drutrubuilder, Deligracy and GabLeSim.
What tips would you give to someone looking to start a YouTube Channel?
My number #1 piece of advice to someone looking to start a YouTube Channel would be to always be yourself. I've learned that if you love what you're doing and the content you're making, then others will like your content too. Secondly, try to be original and think outside of the box. Always write down all your ideas. I've noticed 3am ideas are the best!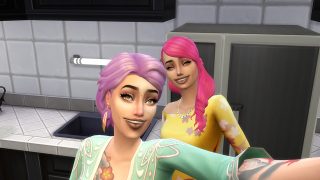 Where can people find you / your work?
You can find me on my channel here, as well as my Twitter here. I basically live on there 24/7. Be sure to talk to me over there.
Have you made cool stuff in The Sims 4? Show us by using the hashtag #SimmerSpotlight and you could be featured next!
Catch us on Twitter and Instagram, Like us on Facebook, and Subscribe to our YouTube channel.