2017-02-02
SimGuru Panda
Can you believe this Sunday officially mark's 17 years of the Sims? We can't either! We've spent this week focusing on our awesome Simmers, talking about What We Love Most About the Simming Community, Our Fave Simming Memories, and today (with our final Anniversary Spotlight), we're allllllll about the amazing content creators in our community!

Nothing makes us happier and prouder than seeing all the support and love that you guys give each other on a daily basis. Whether be sharing each others creations with a Gallery link or a YouTube video, or helping to build our Simming community up in to the busy and loving environment it is, we couldn't be prouder.

So let's get down to it, and highlight some of the incredible content creators we are lucky to have in our community!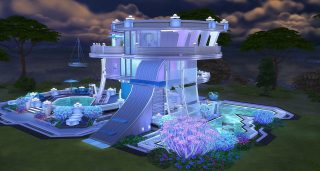 Image by forum user Cayrees

Doornebuzz - While the Twitch Sims Community might not be big (yet), I do enjoy watching some of my friends, such as OxyOfficial, RubyTrue and Roryplaysthesims play the game. berrypie27 a.k.a. berrysweetboutique on Tumblr, altheaquin and Kaleeko have become very close friends of mine after spending countless hours reading their amazing stories over on the official The Sims (3) forums.

Deligracy - I hear Deligracy is pretty awesome and she's Australian... TheSimSupply is a pretty good builder too! I have to say AndrewArcade has always been the favourite creator of mine and xUrbanSimsx Let's Plays are just too hilarious. Twitch livestreaming is booming right now so I'm enjoying discovering a multitude of random players there too!

BringTheParty - The first Sims YouTuber I watched was The English Simmer. She was the one who introduced me to the complexity and in depth challenges. I can recall the first series I watched was the runaway teen, and let me tell you I binged watched it! I would watch 4-5 episodes a day. Another content creator I am now lucky enough to call a dear friend is Deligracy. Her personality in her videos and openness with her viewers is unique to the YouTube world and I appreciate that about her. Lastly, there is The Sim Supply (James Turner) who I am also lucky enough to also call a friend. He showed me building techniques I could have never imagined. He also encouraged me to try building tiny homes, which I did for weeks and I still can't build half as well as he does.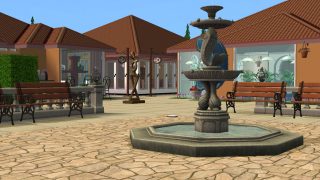 Image by forum user joselioaizach

Fantayzia - There's so many amazing content creators! lilsimsie is by far my favorite builder, she's great at what she does! I could watch her builds for hours. My favorite storyteller is XUrbanSimsX, her stories pull me in everytime! They're just so good. A few of my other favorite youtubers are jessamica92, *StarlightSims*, Steph0Sims, Haylo, pastelplumbbies and Vixella. All of them are so inspring!

BlackEssence - Goodness! My list of favorite content creators has grown so much just in the last year! So many talented people have joined the community! But, if I had to really sit and think about those that have helped shaped me as the simmer I am today, it would be people like BeyondSims, FutureActorJon, SimmerShyMammi, Deligracy, SpringSims, XxSimSugarxX, AndrewArcade, AlexarielGaming, LifeSimmer, and many, many more! Without the creative individuals providing wonderful content for simmers to enhance their gaming experience within The Sims, the franchise itself would be as diverse or strong in withstanding any of the things we've gone through. It really is an extraordinary thing to be able to witness!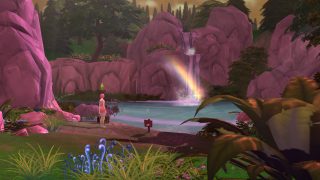 Image by forum user Mirelarios

Cinderellimouse - There are too many people to list them all! Budgie2Budgie, Around the Sims and Veranka all make great custom content! And Plasticbox, Zerbu and Icemunmun are amazing modders! I love Iron Seagull's 'reaction' and 'thoughts' videos. Weealbet and Englishsimmer make great Let's Plays. And James Turner, Frimlin and Hatsy are brilliant builders! I could mention more people but we'd be here for hours!

Iron Seagull - I highly recommend DruTruBuilder and Simstruction if you're looking for some really creative builds that make use of multiple packs in interesting ways. Building is not my specialty, but I love seeing the amazing lots that are uploaded to the gallery!
We're going to be following all of these later, if we haven't already! Are there any other awesome Simmer content creators that you absolutely love? We wanna know every single one of them, so come tell us about them on Twitter, Facebook, Tumblr and Instagram using #TheSimsAnniversary!