2016-11-16
SimGuru Panda
The Sims 4 City Living is out and that means a whole bunch of new Let's Play series from some amazing content creators! Let's be real; we're already hooked on way more than just these 6 but if we put all of them in one blog it would probably use up all of the internet, so for now we're just going to post these ones.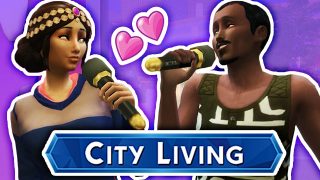 GamingMermaid - @gamingmermaid
This series starts off with exploring San Myshuno, so if you haven't had a chance to do that for yourself yet, this would make a great series for you! The main Sims for the series are super cute and super relatable. We'd definitely choose Grilled Cheese over that Welcome Wagon Fruit Cake too… We can't wait to see where this series goes!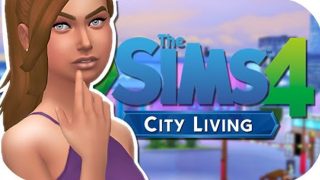 XUrbanSimsX - @xurbansimsx
This series is going to follow an adorable Sim called Juniper, who has a really great backstory that we don't wanna spoil (you can catch it in the info section in Part 1!) We're really excited to see what San Myshuno has in store for Juniper, and if XUrbanSimsX other series are anything to go by, she's going to have a really great story.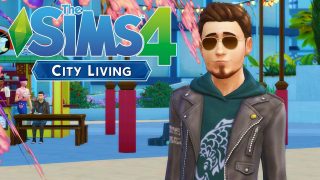 AviatorGamez - @aviatorgaming
Create a Sim, Build Mode, Mural Paintings, casual toilet conversations, starting a career, meeting the neighbors and festivals, all in the first part! AviatorGamez always has really fun Let's Plays, they can get a little crazy but that's definitely why they're so great. His excitement at being able to share funny pictures on the internet is basically all of us when we first discovered memes.
TheCurtisParadisShow - @curtisparadis
We're super happy to see Curtis back doing Let's Plays again and his City Living series is off to a great start! This series kicks off with figuring out how Apartments work and moving in to San Myshuno, so if you haven't had a chance to play it yourself yet this is another series that could be really great for you! We really love how this series is done almost like a stream, so it's just straight up playing through and hearing Curtis talk through his train of thought, which is always fun!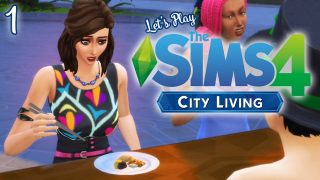 MeganPlays - @meganplays
If you like creating adorable Sims and decorating gorgeous apartments, this is definitely a series for you. Bridget is an artistic creative Sim and she's also ridiculously cute! Want a really thorough look around San Myshuno? The first part of this series is really great for that! We are super excited to see what the future holds for Bridget and are totally ready for more of this series.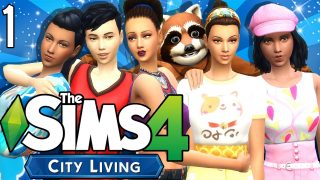 AndrewArcade - @andrewarcade
3 different households, super immersive back story & totally great characters. This Let's Play series has it all! Some of the characters in this one have moved to San Myshuno from Andrews previous Let's Plays and we think that's a really great idea to have more progression for your Sim! Also Wilson the Raccoon looks super shifty and we can't wait to see what happens with him…
Love all of these series? Got one of your own you want us to see? Join us on social media where we share more Let's Play series most Sundays! You can catch us on Twitter & Facebook (& Tumbr & Instagram!)