2016-12-14
SimGuru Panda
The holidays are here, and cozy decorated homes line the streets everywhere. But what about your Sim's home?! If you're struggling to find Sim-spiration for getting your Sim's home nice and festive, we've got five lots here from The Sims 4* Gallery to help! Make sure you grab the free Holiday Celebration Pack before downloading any of the lots, so you have the holiday items in your library ready.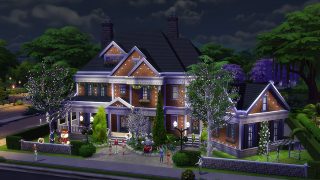 Kimmsterr – Christmas Family Home
Can we move here for realisies? This place is the perfect Christmas house! We're pretty sure it's probably on a holiday card out there somewhere, it's that perfect. We can definitely picture our Sims all cozied-up by the fireplace in this lot. Need it? Get it here!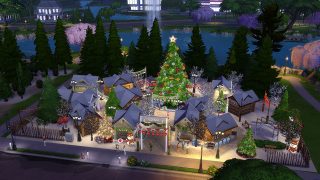 SarahAmina – Christmas Market
Christmas Markets are a European staple at this time of year, and definitely make a great addition to any world for your Sims! We love how festive this one feels, and it'd make a great place to hang out on a date! If you're itching to get this lot, you'll find it here.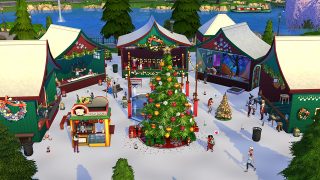 KayGee1969 – December Lane
Does your Sim need a festive place to meet up with their friends and pick up a few decorations? This one should have you covered! We really love the central fountain with the snowman too (so cute)! Think you Sim would love this lot? Find it here.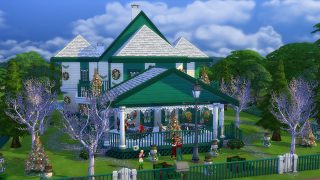 Elite8234 – Sweden Villa Reindeer
This place is another great classic festive house. We can totally picture Grandparent-Sims living here! The use of all the snowmen around the whole lot is really cool too. Gotta have it for your Sim? It's here.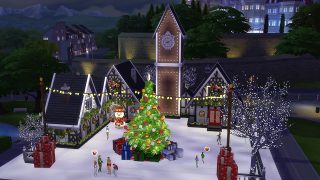 Desy074 – Christmas Shop
We just had to include this amazing Christmas shop, which might as well be right out of your favorite holiday movie! Definitely a great place for your Sim to spend their spare Simoleons, as well as a great store for your Sim to run too.You can get it here.
If that hasn't got you in the mood to go and build some awesome holiday lots, then we don't know what will. Be sure to join us on Twitter, Facebook, Tumblr & Instagram, and share your screenshots!
*Requires The Sims 4 game and all game updates to play.