2017-03-10
SimGuru Drake
We are constantly inspired by how fantastic and creative our Simmers can be and the builds are no exception, even more so when you watch them live! SimGuru Drake took time to chat with community member, Deligracy, to talk all things related to builds and her jump from pre-recorded videos into streaming on Twitch.
Tell us a little about yourself!
Hello! Sul Sul! My name is Maddy, and I'm known as Deligracy online (or "Deli" for short). I live in Melbourne, Australia and make videos for YouTube playing The Sims 4. These videos feature gameplay and storytelling, as well as, building and creative challenges. I have recently also started live-streaming on Twitch!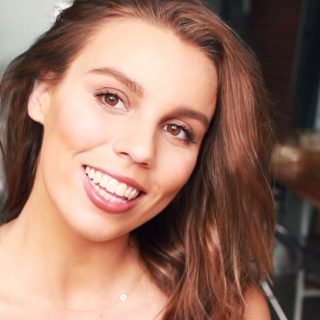 You do a lot of modern builds along with some pretty wacky ones (love the hamburger build!) Where do you find your inspiration?
The burger house was lots of fun so I do love a wacky build! My inspiration can come from simply researching pictures of homes online or going for a walk and looking at the places I see around me. If I am lucky enough to travel, I always take pictures of buildings I see in new places so I can use them as inspiration when I return home. The burger build was a build I did because I was hungry...sometimes our feelings and moods can inspire us too! For my Let's Plays I've been recently inspired by TV shows such as Scream Queens and Gossip Girl.
What got you interested in streaming on Twitch?
Twitch is an incredible way to get closer to your viewers and speak/interact directly with them. I first discovered Twitch when my friends started going live and from watching The Sims 4 team, so I decided to give it a go! It's very different to making videos for Youtube because it feels more authentic; it is unedited and therefore gives an honest representation of me and my game play. It's such a treat to be able to communicate live with your viewers too, I love it.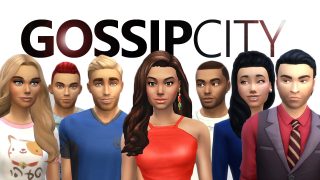 What tips would you give to someone looking to start building or streaming The Sims 4 on Twitch?
Most importantly, have fun and be yourself! People will relate to you more if you are relaxed and confident as they can understand you better. Have a general idea of what you are going to do before you start so you can be productive and thus engaging--for example, if you feel like gameplay in The Sims 4, ask yourself "What do I want to achieve in my gameplay today?"
Pay attention to chat, say hello to newcomers when you can and answer questions. Even though I find it difficult to be consistent because of my Youtube schedule, consistency is a very important aspect of being successful on Twitch. Drink water and don't stream when you're over tired.
Where can people find you / your work?
You can come and visit my YouTube and Twitch channels, just search for DELIGRACY and it will pop up! I'm also on Instagram, Twitter and Snapchat (@deligracy.) If you are ever in Melbourne, you could find me lurking in coffee shops, eating waffles on Degraves Street or at the beach... you never know!
Have you made cool stuff in The Sims 4? Show us on social media using the hashtag #SimmerSpotlight and you could be featured next! Find us on Twitter, Instagram and Facebook, and Subscribe to our YouTube channel.