2017-02-08
SimGuru Panda
The Sims™ 4 Vampires* Game Pack ushers in a whole new supernatural experience for players, as they immerse themselves in the old world of Forgotten Hollow. The new Game Pack also offers fans a selection of new creepy and run-down-themed Build & Buy objects, allowing them to re-create that historic feeling for themselves.
Now - combine the opportunities for self-expression with the creative potential of The Sims community, and boy oh boy, you guys did not disappoint! In an effort to showcase some of the amazing work you guys have done so far, we've pulled together a selection of videos from creators who have really made our jaws drop using The Sims 4 Vampries Game Pack.
Check out the videos below to see a few of the most impressive Create a Sim and Build videos we could find (and trust us when we say it was a tough call):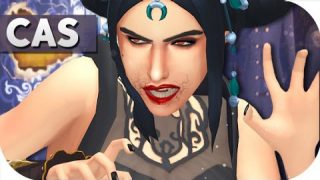 XUrbanSimsX
Jenn gives you a really great run-down over everything in Create a Sim for Vampires in this video, with an overview of all the other different options and customizations! If you want to get some ideas and see what's in the pack that you might love, this is probably a great starting point!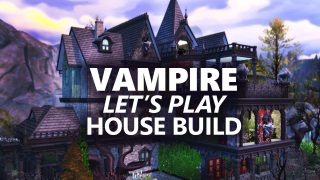 Deligracy
Build time! One of our fave things about Deli starting a new Let's Play series is that she often does a Build video to go with it. This build is a really traditional Gothic Victorian house, huge and dark and creepy - and we love it! She also talks you through her building process of how she created, which is a really great insight to have for any aspiring builders!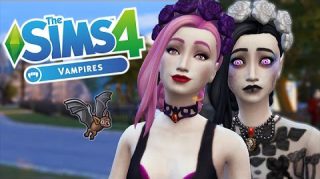 MeganPlays
Megan is creating a whole new Let's Play series for The Sims 4 Vampires Game Pack, and this is the first video from the series! The video focuses on creating all the Vampire Sims she needs ready for The Vampire Chronicles. We love the name Royal for the family and we can't wait to see where their story goes with this series!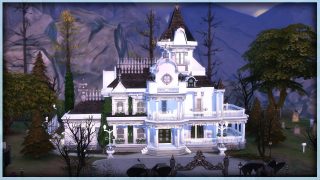 Hatsy
If you've been looking on the Gallery recently, you're probably familiar with all of the crazy good builds that Hatsy creates, and this one is no exception! The build is based on a real house that she grew up near, but were not sure we'd have been able to go anywhere near it... Definitely too creepy.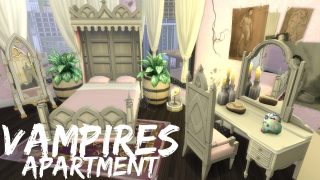 KrystinMyrieXo
Vampires aren't all black and grey & Gothic when it comes to their homes. Sometimes, you've just gotta go all pink! For your San Myshuno dwelling Vampire Sims, this is the perfect pink abode with a nice decrepit feel to make your Vampire feel more at home and less uncomfortable with the shiny newness of the city.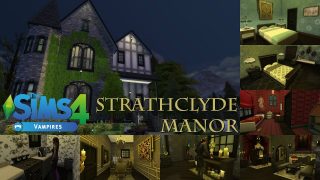 Frimlin
If your Vampire Sim is looking for a classic Gothic house, but needs something that might fit in a little better in Windenburg, then this is the build for them! Frimlin made sure he kept to an affordable budget too, so your Sim can move in without having to break the Motherlode bank (or scare off other Sims).
It was really tough to narrow this down to just six, we've seen so much amazing creativity with The Sims 4 Vampires Game Pack, but we hope you enjoy just as much as us.
Have you built any epic creepy mansions or created the ultimate Vampire Sim? Let us know about it on Twitter, Instagram, & Facebook.
*Requires The Sims 4 game (sold separately) and all game updates to play.