Simmers, the time has almost come for The Sims Mobile! Here are 10 things to start getting you pumped about the new game, plus a sneak peek of what to expect.

1. Create Unique Sims
Get ready to make amazing Sims that you can customize at a level never seen before on mobile. New hairstyles? Check. Personality traits? Check. Fashionable outfits? Check.

2. Expand Your Wardrobe
Speaking of fashion, you can unlock loads of clothes and accessories. From ball gowns to baseball caps, you can have it all. Better make room in your closet!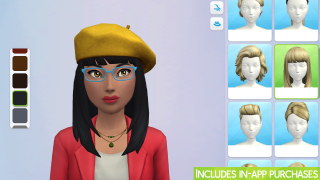 3. Meet Izzy Fabulous
We can't wait for you to meet your Sims' personal stylist, Izzy Fabulous, in the Fashion Shop. He's there to help you create chic pieces for the trendiest Sims. You'll definitely make an entrance with your new duds.

4. Join Events
Seasonal events are a great way to enjoy limited-time activities and score special rewards. From holidays to current events, you'll find more to do and more fun to have at every turn.

5. Customize Your Home
Your Sims will live under one fun roof, and you get to spruce up your home as much as you like! There are tons of themed collections to choose from with an incredible amount of detail. Will it be a chef's kitchen? A cozy bedroom? A futuristic living room? The choice will be yours when you experiment with home building.
6. Play with Friends
The best way to interact with other people's Sims are parties, of course. You can meet new Sims, work together to unlock rewards, and give out stickers to your favorite Sims. See how many you can collect each week. Party on!

7. Check Out Famous Simmers
We're almost too excited to see ArsenGirlGaming, KrystinMyrieXo, Make2, TouchGamePlay, Jessamica92, AviatorGamez, and other Simmers show us their creations! Plus, it doesn't hurt getting a tip or two from them to make the most out of your game.

8. Tell Stories
A wonderful way to deepen your Sims' lives is to tell stories. In The Sims Mobile, you can take your Sims through chapters of their relationships, careers, and hobbies. Plus, when you complete them, you'll unlock clothing, home items, and more.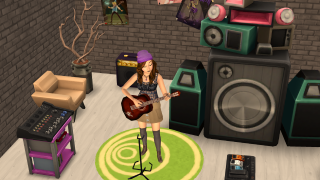 9. Improve Your Lifestyle
Every time your Sims add to their wardrobe, home, or career, your Lifestyle improves. This provides access to awesome stuff to enhance your house and more. How will your Sims stand out?

10. Collect Heirlooms to Unlock Cool Stuff
Heirlooms unlock some of the coolest parts of the game. When a Sim retires to become an elder part of your household, they will generate a family heirloom that unlocks new traits and careers for future generations.

Are you ready for The Sims Mobile? Pre-register here to be the first to know when The Sims Mobile is available worldwide. Be sure to also follow us on YouTube, Facebook and Twitter, as well as www.thesims.com/news for the most recent news and updates.