2016-02-05
SimGuruDrake
Blow Out the Candles
We've spent this past week celebrating the 16th anniversary of The Sims by looking back at the franchise on Twitter, Instagram, and Facebook. We really hope you're enjoying the new content in the Update, too! We got so excited for The Sims' birthday that we wanted to party a little more, and have two fun things to share with you: some wallpapers, and an infographic!
First, here's the infographic, which has information on all of the games in The Sims franchise, as well as some facts about… you!

Emily Zeinner, one of the artists on The Sims 4, also made a wallpaper for your computers or mobile devices that celebrates the history of the franchise. We think it's Zeinnerper cute!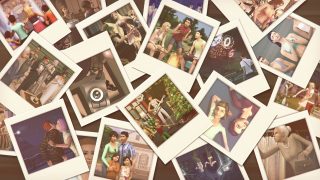 Thanks everyone, and we hope the next 16 years of The Sims is as exciting as the first!
Looking to learn more about recent updates to The Sims 4? Check out the Jealousy Reaction System updates, and learn about the updates to the Holiday Celebration Pack.
Stay in the conversation! Follow us on Twitter and Instagram, Like us on Facebook, and Zeinnerbscribe to our YouTube channel.