2016-03-10
SimGuruDrake
Let's Play
We're always lurking around the internet, looking for awesome Simmers and the great content that they create for their blogs and YouTube channels. This week, we decided to venture out to the land of YouTube to talk with The English Simmer, who posts really creative Let's Plays on her YouTube channel.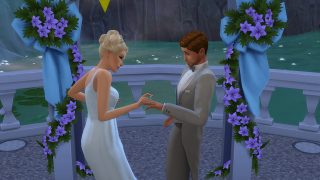 Tell us a little about yourself!
Sul Sul! My name is Mollie and I'm The English Simmer. Probably not the only English Simmer, but one of the many! I've been a Sims fan since the first game was released and have played it ever since. I run a YouTube channel where I post my Sims' adventures daily!
What got you interested in creating Sims content on YouTube?
I have always had an interest in creative writing and The Sims, which fit perfectly together. Then one day I found myself watching The Sims 3 Let's Plays by other Simmers within the community and really became invested in their stories. Throughout 2013, I was constantly thinking about creating my own channel to share my own creations. So in the December of that year I decided to take the plunge and haven't looked back since!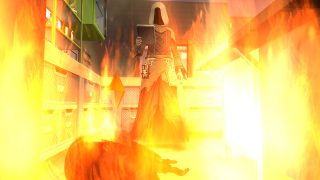 You have a lot of different Let's Play videos for The Sims, how do you come up with the story ideas for them?
Sometimes I follow popular challenges that have been created by fellow Simmers, but put my own twists on them. Other times I take inspiration from some of my favourite TV shows and films. I always find that the best ideas come from the people who take the time to watch my videos. Comments are a really big part of shaping my stories to keep them entertaining!
What tips would you give to someone looking to create a Let's Play series for The Sims on YouTube?
My biggest piece of advice to any aspiring Let's Players out there is to have fun! If you enjoy creating your content then that is the most important thing. I find that if you love your Sims, then it's likely that others will too!
Where can people find you / your work?
You can find my Simming adventures on my channel! I also live on Twitter so be sure to talk to me there, too.
Have you made cool stuff in The Sims 4? Show us by using the hashtag #SimSpotlight and you could be featured next!
Looking to learn more about recent updates to The Sims 4? Check out the Jealousy Reaction System updates, and learn about the updates to the Holiday Celebration Pack.
Stay in the conversation! Follow us on Twitter and Instagram, Like us on Facebook, and Subscribe to our YouTube channel.