It's finally here! You hopped on a train and made it to gamescom, the biggest international games festival in Europe. And now you're ready to get your hands on your favorite EA games and experiences, including FIFA 18, Star Wars Battlefront II, Need for Speed Payback and Battlefield 1: In the Name of the Tsar, and more!
We know you want to squeeze every drop of fun out of your time at gamescom. Use our survival guide to make sure you don't miss a thing.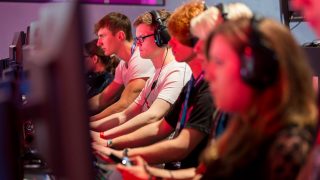 Prioritize the Games You Want to Play
We know you want to get your hands on a few different games, so figure out which game is most important to you and plan to go to that station first. Use our map to see where you can find it on the EA show floor. Doors will open at a different time on Friday and Saturday, so make a note of the show's hours.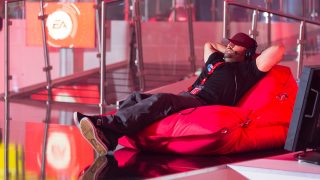 Plan Last Minute Accommodations
gamescom is the most popular games festival in Europe, with more than 340,000 people making their way to the festival last year. And organizers expect a 20% bigger show this year! If you haven't booked a room by now, you'll want to think about alternative options like Airbnb. Just make sure you stay close to Koelnmesse.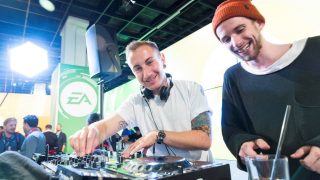 Prep for Performances
gamescom is more than a video game trade show. It's a full-on video game festival, complete with musical performances. There will be bag checks on the fair grounds, so don't bring anything you don't need to make sure the lines move smoothly. To be on the safe side, read through the security regulations for 2017, as they have changed from last year.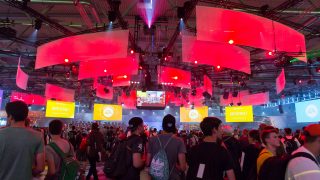 Get Familiar with the Layout
It can be easy to get swept up in the pomp and circumstance of an international games festival in Germany. So many unreleased games! All your favorite content creators! And Schnitzel! But if you go onto the show floor without a plan, you may get stuck not playing anything at all.
Download the official gamescom companion app to get the lay of the land. Decide what you want to play first each day and head straight there in the morning. The lines will be a little easier to deal with earlier in the day.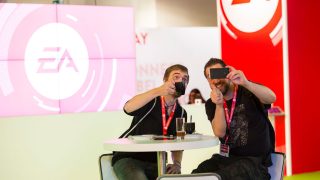 Stay Hydrated
Temperatures in Cologne always seem to miraculously peak during gamescom week – and then there's also a total of 340,000 people packed into the Cologne Exhibition Centre throughout the week, so it's likely to get both hot and pungent in there. To help keep the event survivable for yourself and the people around you, make sure to drink plenty of water and take plenty of breaks to get off your feet. It'll keep you focused and alert, able to absorb the wondrous games displayed all around you.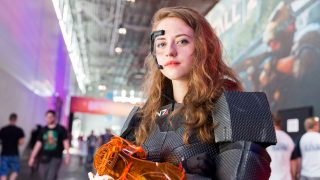 Check out the Cosplays
Maybe you have your favorite cosplay outfit ready to go. Maybe you just want to see everyone else all dressed up. Either way, plan to spend some time in the cosplay village and get a look at some of the amazing cosplay creations from players around the world.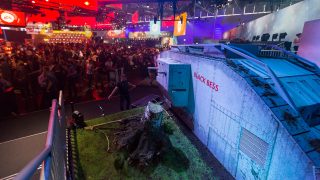 Designate a Meetup Point
In all the hullabaloo of the convention, it's rather easy to get separated from your friends. It's important to set a meetup point somewhere easily findable on the show floor to regroup when people get lost. An example of such a place: one of the many spectacular installations EA will have for our various franchises!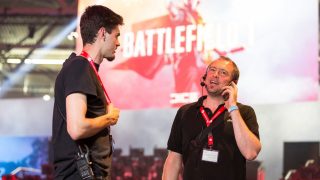 Learn Some German
Cologne is a cosmopolitan city and gamescom is an international event, but it's always helpful to learn a few phrases in the local language. Pick up some basic phrases with the help of a language learning app like Duolingo. A simple "bitte" (please) and "danke" (thank you) go a long way.
Other helpful phrases include:
| English | German |
| --- | --- |
| Hello! | Hallo! |
| Can you help me, please? | Können Sie mir helfen? |
| Which way to the trade fair? | Wo geht es zur Messe |
| Where do I find…? | Wo finde ich… |
| Do you speak English? | Sprechen Sie Englisch? |
| A sparkling/natural water, please | Ein Wasser mit/ohne Kohlensäure, bitte |
| When is the next presentation? | Wann ist die nächste Vorstellung? |
Want to see more gamescom content? Visit our site, follow us on Twitter and Instagram and Like us on Facebook.