There are tons of EA studios located all around the world, each specializing in different games.
We'll take you on studio tours to help you see behind the scenes with your favorite titles.
The Ghost Games studio is located in the heart of Sweden's second largest city, Gothenburg. Located on the west coast, it has a population of about 1.1 million people and is known for its abundance of parklands and greenery.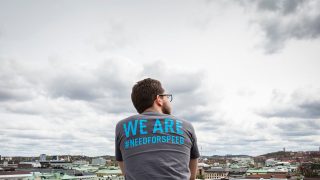 Gothenburg has a deep pool of highly-talented game developers, and Ghost is lucky enough to have some of best.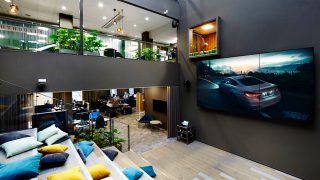 The impressive Studio was established in 2011.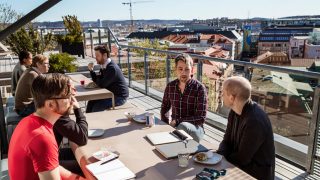 On sunny days, the team often eats lunch outside on the rooftop terrace.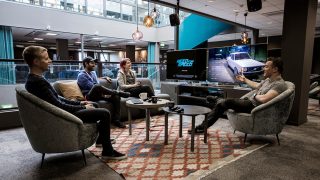 Ghost Games is responsible for the Need for Speed franchise. They have released the latest two HD games: Need for Speed Rivals™ and Need for Speed™.
Around the office you can find lots of cool pieces of memorabilia from previous Need for Speed games.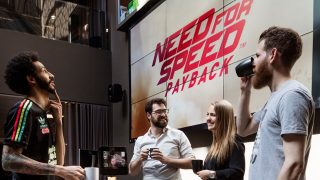 The studio is excited to release a new game this year: Need for Speed Payback™.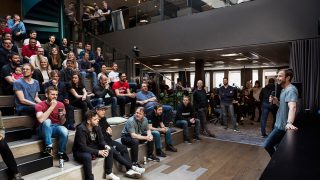 Every Friday the entire team gets together to share weekly highlights and a few laughs.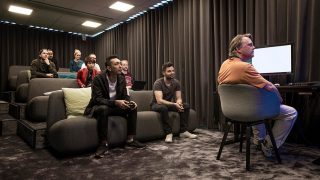 The Studio has team members from all over the world. They even offer Swedish language classes to new international employees.
The modern, open-plan design of the office allows for easy communication and collaboration.
The rooftop terrace offers spectacular views over Gothenburg.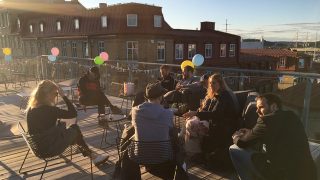 A balance of work and play is core to the Ghost way of life.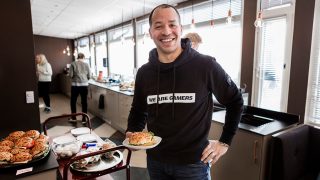 It's not uncommon to find team members playing games, chatting over coffee or planning the next social event.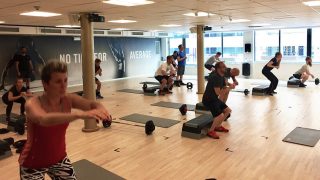 The team stays active by taking classes at the local gym on Wednesdays.
Founded on the core principles of excellence, fun and respect, Ghost is working to create a world-class team of developers and an exceptional working environment.
Want to be a part of the team at Ghost Games? Learn about opportunities on our jobs page.
______________________________________
Stay in the conversation of all things EA: Read our blog, follow us on Twitter and Like us on Facebook.