Star Wars: Jedi Fallen Order™
Star Wars Battlefront II
Star Wars Galaxy of Heroes
Home

OVERVIEW
CAMPAIGN
ROADMAP
HEROES
MULTIPLAYER
PROGRESSION
HEROES
MAPS & LOCATIONS
GAME MODES
CLASSES
VEHICLES
News
Forums
OVERVIEW
CAMPAIGN
ROADMAP
HEROES
MULTIPLAYER
PROGRESSION
HEROES
MAPS & LOCATIONS
GAME MODES
CLASSES
VEHICLES
NEWS
FORUMS
BUY NOW
Get the Game
Buy
Origin on PC
PlayStation® 4
Xbox One
Star Wars™ Battlefront™ II Resurrection
Experience three new chapters of gripping single-player content. Following decades of peace, the First Order emerges and reignites the flames of war. Play as Iden Versio in a search for answers, and unveil a First Order conspiracy leading into the timeline of Star Wars™: The Last Jedi™.
SINGLE-PLAYER FREE DLC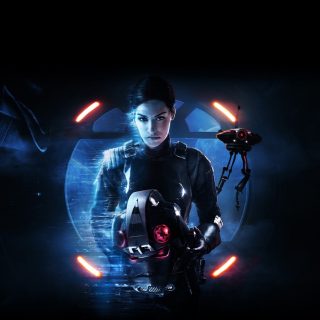 WATCH TRAILER
Join Inferno Squad
The Empire's extraordinary special operations team Inferno Squad completes the missions no one else can. Equally skilled as soldiers and starfighter pilots, Inferno Squad fights to save the Empire during its most desperate hour.
ELITE FORCE
Under the Shadow of the Death Star
In the sky above Endor, the Emperor's superweapon explodes, destroyed by Rebel pilots. This cataclysm propels Inferno Squad into a journey across the galaxy on a quest to restore order… and to quash the emboldened Rebellion.
BELIEVE IN THE EMPIRE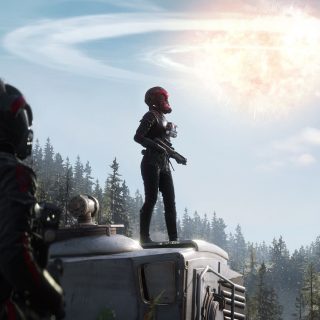 Charged with fulfilling special commands
A young and brave Imperial soldier raised under the tutelage of her father, Iden's superior abilities and gifts make her a natural leader for Inferno Squad.
UNUSUAL ORDERS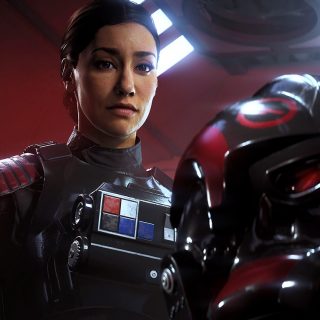 Imperial Raider
Together aboard the starship Corvus, the members of Inferno Squad crisscross the galaxy, traveling to where their highly-refined skills are most needed.
HOME AWAY FROM HOME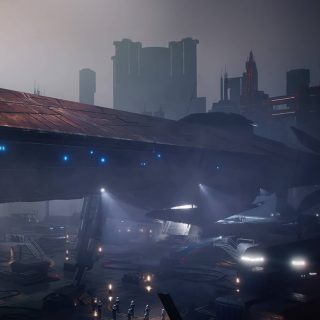 Fight for Order
Together, they form a task force equally adept at subterfuge and brute force. Fearless in the face of sedition, they strike unseen and then fade back into the darkness of deep space. As the story of Star Wars™ Battlefront™ II opens, you'll accompany them on a journey though the Empire's final, desperate hour.
AN UNCERTAIN FUTURE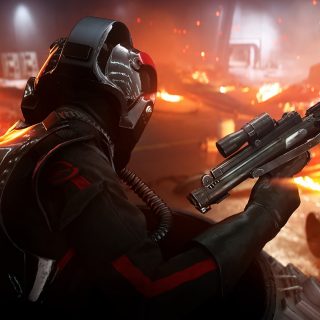 Standard Edition
Star Wars™ Battlefront™ II: Standard Edition
Battle on land and in space in a vastly-expanded multiplayer experience with legendary heroes and villains, thrilling space combat, and a deep progression and customization system. Or live the untold Star Wars story of Iden, an elite special forces soldier, in an original story campaign.
Platforms
PC, PS4, Xbox One
Buy on Origin
Star Wars™ Battlefront™ II
PlayStation 4
Buy for PS4
Star Wars™ Battlefront™ II
Xbox One
Buy for Xbox One
United States
Argentina
Australia
Austria
Belgium
Brazil
Canada
Chile
China
Colombia
Czech Republic
Denmark
Finland
France
Germany
Greece
Hong Kong
Hungary
India
Ireland
Israel
Italy
Japan
Korea
Mexico
Netherlands
New Zealand
Norway
Poland
Portugal
Russia
Saudi Arabia
Singapore
Slovakia
South Africa
Spain
Sweden
Switzerland
Taiwan
Thailand
Turkey
Ukraine
United Arab Emirates
United Kingdom
Yes! Send me EA news, products, events and promotions by email consistent with EA's Privacy & Cookie Policy. I can unsubscribe at any time by changing my email preferences, emailing privacy_policy@ea.com, or writing to Electronic Arts Inc., ATTN: Email Opt-Out, 209 Redwood Shores Pkwy, Redwood City, CA, 94065, USA.
Sign In and Join
SIGN UP
Refresh Page
Try out one of the oldest tricks in the book. Sign up for the Star Wars Newsletter and receive the exclusive in-game "Not the Droids" emote.
Please use the email associated with the EA account you will use to play Star Wars Battlefront II. Limit one emote per account. See here for details.
You must sign in and sign up for STAR WARS Battlefront 2 and EA emails before you can redeem your [IN-GAME ITEM].
You must sign up for the STAR WARS Battlefront 2 newsletter before you can redeem your item.
You've successfully signed up to receive emails about Star Wars Battlefront II and other EA news, products, events and promotions. Unsubscribe at any time by changing your email preferences.
You've already signed up for Star Wars Battlefront II newsletters with the above email. Please check your spam folder for the above email. If you still have troubles receiving the emails, please contact EA.
Sorry, you are ineligible to sign up for this newsletter.
Sorry, something has gone wrong. Please try again later.
News
Newsletter
facebook
twitter
youtube
instagram
twitch Browse Games
Latest News
Help Center
About Us
Careers
United States
United Kingdom
Australia
France
Deutschland
Italia
日本
Polska
Brasil
Россия
España
Mexico
Legal
Online Service Updates
User Agreement
NEW: Privacy & Cookie Policy