What a year it was in football and the Team of the Year (TOTY) Event is a celebration of the beautiful game. In FIFA Mobile the occasion is being marked by the release of the 11 best players in the world as chosen by an elite judging panel and EA SPORTS. Play your way through the TOTY Event to unlock these prestigious Players or find them in Packs.
These are the TOTY Strikers as chosen by the panel and EA SPORTS.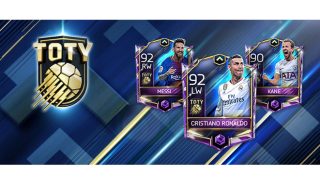 These are the TOTY Midfielders as chosen by the panel and EA SPORTS.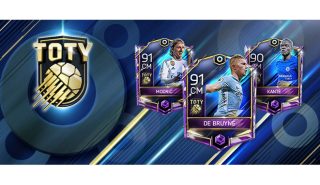 These are the TOTY Defenders and Goalkeeper as chosen by the panel and EA SPORTS.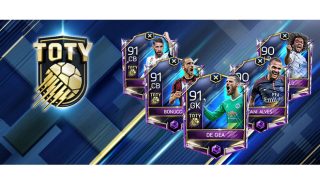 Here are a few more details about the TOTY Campaign:
You will receive TOTY Points from the Main Chapter.
TOTY Points are used to progress through specific TOTY player position events in their respective Chapters.
There are three different types of TOTY Points; Attackers, Midfielders, and Defenders.
Individual player paths are placed throughout the TOTY player position Chapters. This is where all TOTY Player can be earned for the duration of the Event.
Certain Rewards and Events will require TOTY program players; these can be either TOTY Players or Nominees.
Both types are used to claim specific Rewards or access Events either in the player position events or rewards Chapters.
All 44 TOTY Nominees are being released alongside the winning TOTY Players.
FIFA Mobile is available now on iOS and Google Play.
Stay in the conversation on all things FIFA Mobile by liking us on Facebook and following us on Twitter.
Sign-up to receive emails about EA SPORTS FIFA and EA products, news, events and promotions.