&nbsp
The UFC 3 Icon Edition and Update bring Tito Ortiz, Matt Serra, Kimbo Slice, Mirko Cro Cop, and Wanderlei Silva to many game modes, including Ultimate Team, giving you the chance to round out your four-fighter roster with some of the top fighters in the history of the promotion. Below are a few ways the Icon Edition and Ultimate Team Campaign can help bulk your squad up.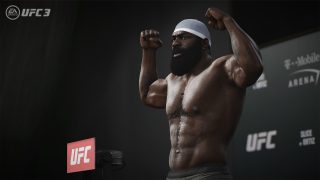 Have an Iconic Campaign

Featuring the five Icon fighters, the Icon Update is also bringing with it a number of additions to Ultimate Team with a month-long campaign. Recreate classic fights, or rewrite history with matchups you've always wanted to see against the numerous legends of the sport already available in Ultimate Team. Build your Ultimate Team with iconic fighters, using moves, perks, and boosts to design these competitors to suit your playstyle.

Numerous Icon and store items have also been brought aboard as part of the update, with new Icon items featuring the five fighters added to the roster. These items can be found through campaign content, and upgrades to the tier four level will also release this month. Store content includes:
Basic Starter Pack
Premium Starter Pack
Icon Edition Pack
Icon Campaign Pack
UFC 226 Event Pack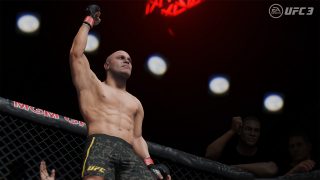 Revamp the Icons

While the Icons will be available in other game modes like Fight Now and G.O.A.T. Career, Ultimate Team gives you a unique opportunity to customize these fighters in any way you see fit. Read all about each Icon and how their strengths will play into UFC 3 modes, but in Ultimate Team, you can use move and boost items to alter the abilities of these Icons. Want to turn Kimbo Slice into a duel-threat striker and grappler? Use the grappling move and boost items in Ultimate Team. This is your best chance to take iconic fighters to places they've never been, with moves they've never used, especially with the special Ultimate Team offers included in the Icon Edition.

Stay connected with UFC 3 on Facebook, Twitter, and Instagram.

The UFC 3 Icon Edition is available digitally July 3 to 17 for Xbox One and PS4.

Sign up today to receive the latest UFC 3 news, updates, behind-the-scenes content, exclusive offers, and more (including other EA news, products, events, and promotions) by email.