When playing EA SPORTS UFC 3, you'll find that we changed the controls for Xbox One and PlayStation 4. Below, you'll find out why we made the changes, and why the changes make this the most responsive UFC game ever.
Why Did We Change the UFC 3 Controls?
Adding groundbreaking RPM (Real Player Motion) Technology allowed us to focus on player movement in every aspect of MMA (mixed martial arts). This includes everything from visuals, to fighter likeness, to responsiveness, and fine control. And this didn't just impact locomotion. It impacted each action you performed while on your feet, including striking.
With this, we could no longer use the left stick as a strike modifier, as movement control became a key aspect to the standup game, especially while striking. As a result, we needed more button modifiers than we had available when using the UFC 2 control scheme.
We were able to mitigate that a bit by making the uppercut input a simultaneous button press, but in order to allow players to throw the variety of techniques required to represent a roster of high-level martial artists, we had to use R1 as a strike modifier. That required us to move high block, and the rest of the changes cascaded out from there.
Similarly, head movement was moved to the right stick in order to allow moving while using head movement, and moving body strikes. Everything around the control scheme changes centers around giving the player more control over movement, which allowed us to make movement a bigger part of gameplay. To learn more:
Stand-Up Controls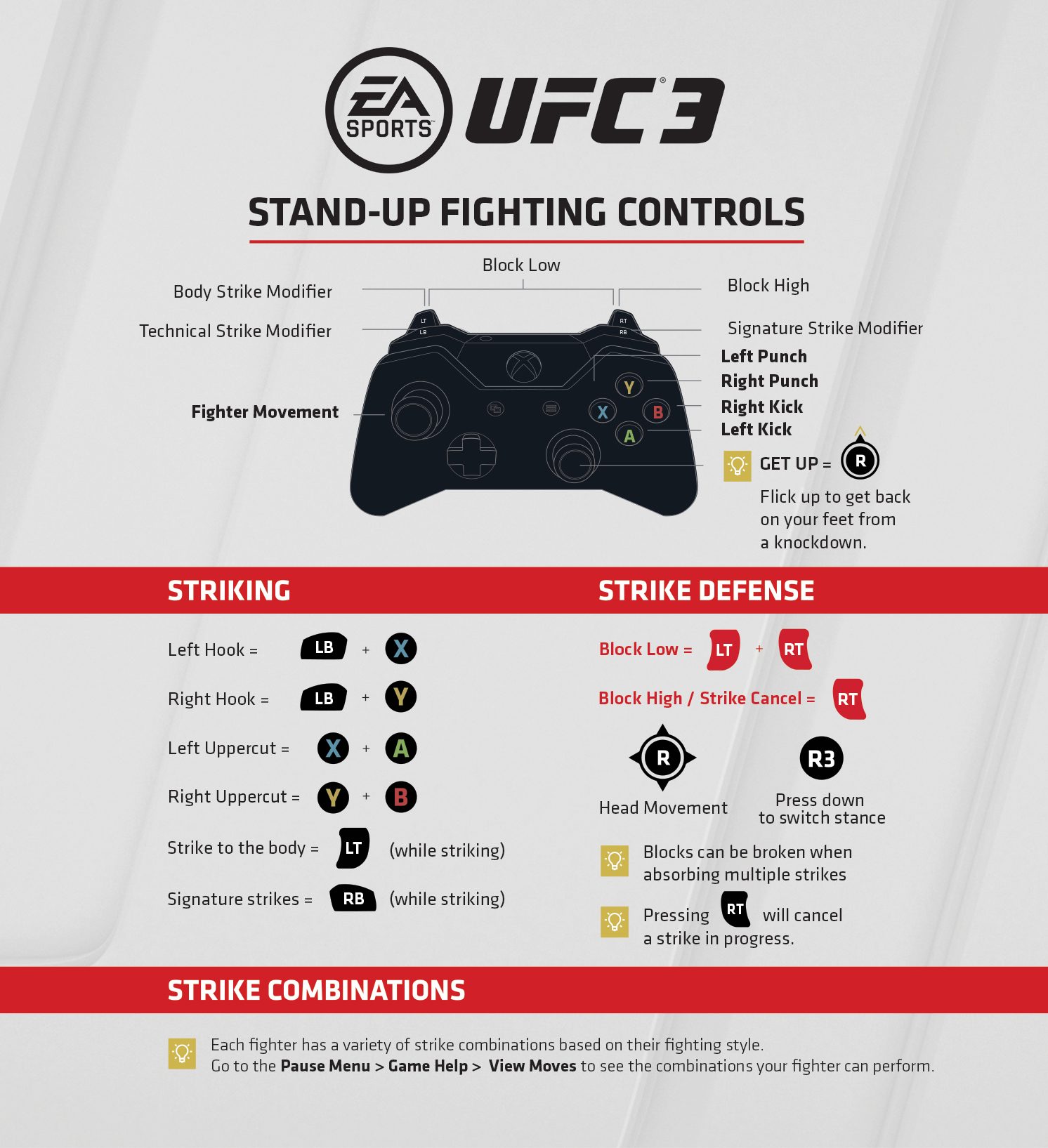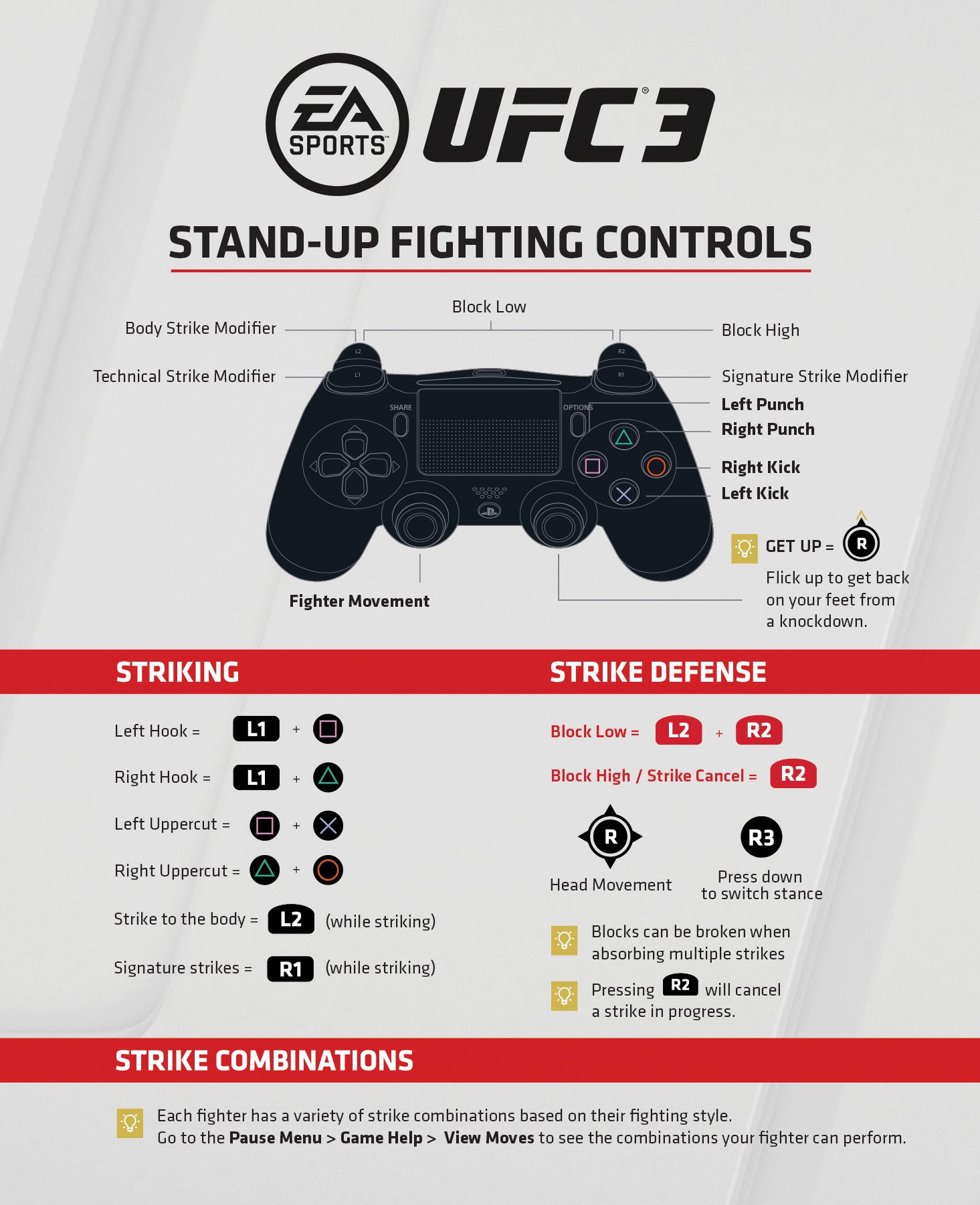 Grappling Controls: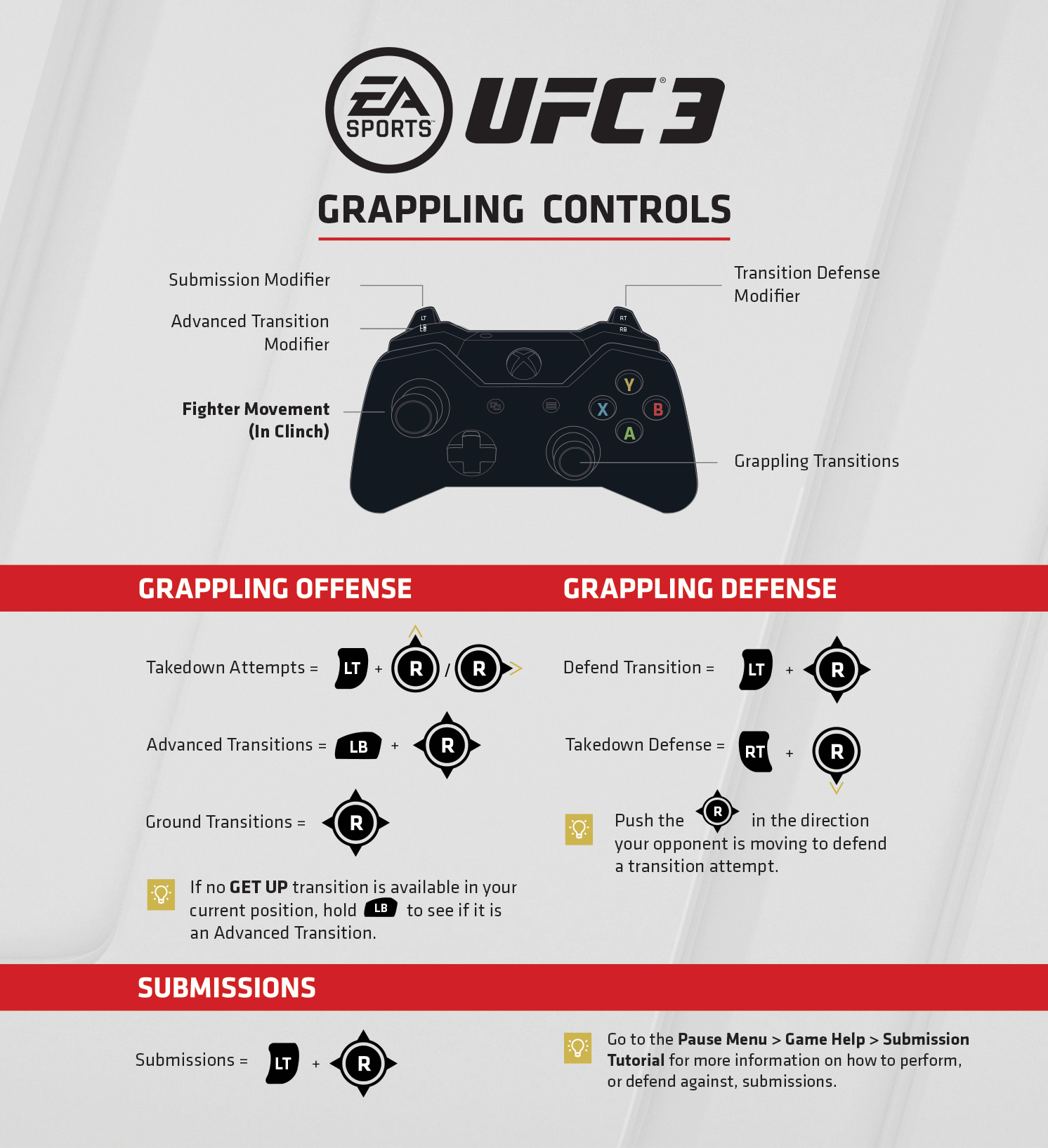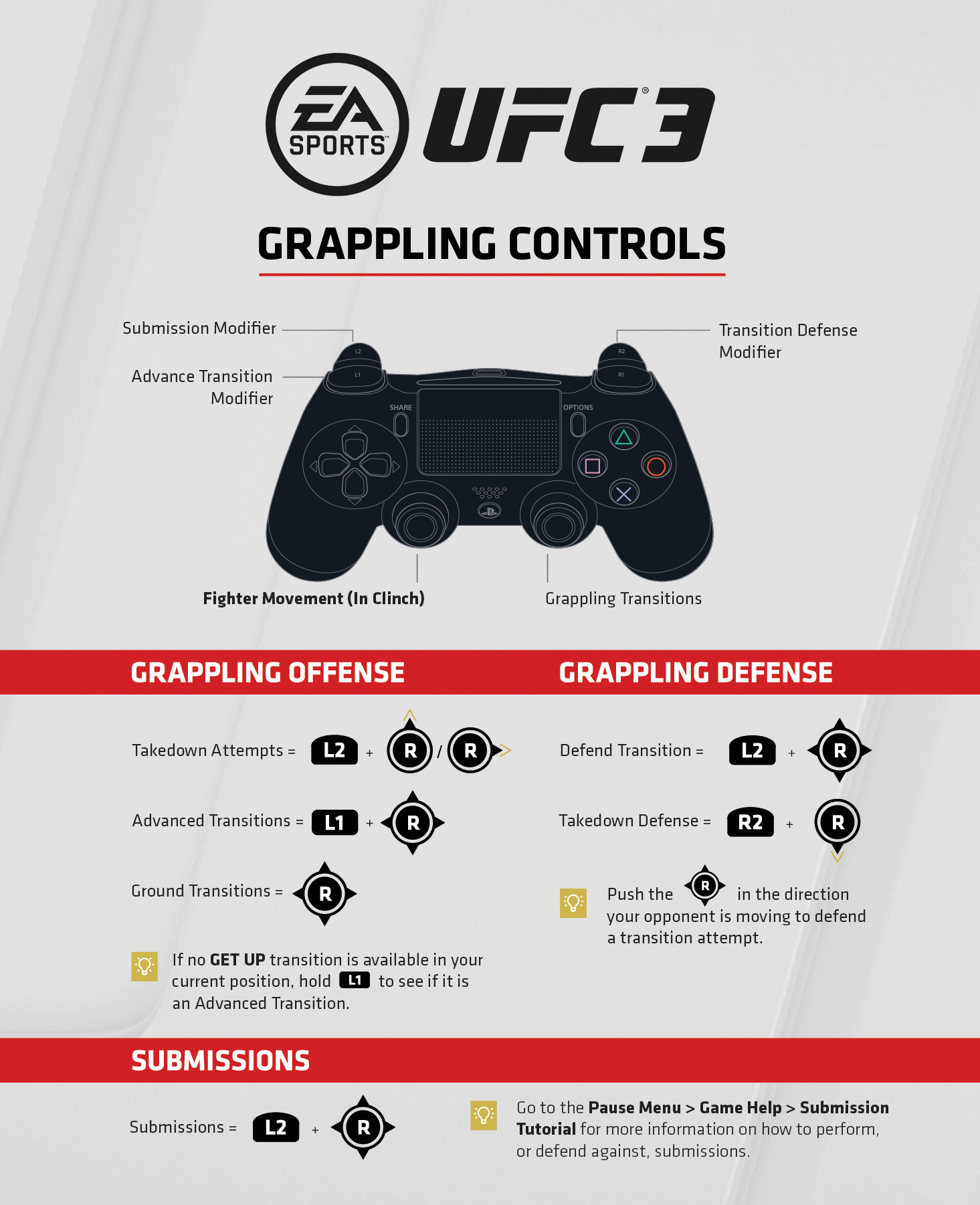 Pre-order the Champions Edition to get 3 days early access, your choice of one champion fighter in Ultimate Team, 20 Premium Packs, and much more.
Follow us on Facebook, Twitter and Instagram to stay in the conversation on all things EA SPORTS UFC 3.