G'day fellow gamers. You probably have already heard about the Mass Effect 3 pre-order goodies and watched the awesome reveal video. Here's where to go to get these weapons and gear for your Shep.
Fans who pre-order Mass Effect 3 for the PC through Origin will receive the AT-12 Raider Shotgun. This beast of a weapon fires a large pellet spread ideal for close-range combat. Designed for superior rapid fire, the AT-12 allows for optimal recovery time between shots.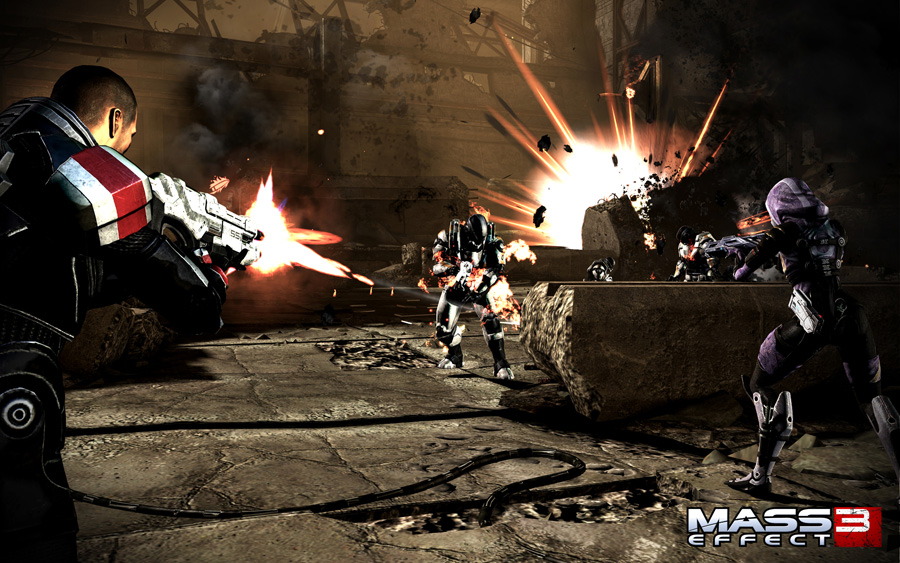 If you're ordering through EB Games, get the exclusive Omni Blade Edition which includes:
The M55 Argus Assault Rifle which boasts quick burst-fire to ensure ammo conservation and maximum accuracy on the battlefield
An inflatable Omni Blade
A collectible metal pack.
Fans who pre-order at Game and Mighty Ape will receive the N7 Warfare Gear which includes:
N7 Valkyrie Assault Rifle which delivers two rounds per shot with deadly accuracy and stops the opposition dead in their tracks with superior high caliber rounds
N7 Defender Armor which improves shields and health, increases ammo capacity and amplifies weapons damage. Players can survive the most punishing of battles and withstand sustained enemy fire in their fight to take back Earth.
Don't miss this chance to give Shep the upper hand; pre-order Mass Effect 3 today on Origin (AU | NZ) or any of the retailers mentioned above to claim your free bonus gear.