Star Wars: The Old Republic now free to play!
Now step into the Star Wars universe and play a role in the ongoing battle for the galaxy. Will you choose the Sith Empire or the Galactic Republic? All that's left is to choose your side and join the battle.
The Music of SimCity
Hear the delightfully named Audio Director on SimCity, Kent Jolly, detail the soundtrack to SimCity and get a sneaky preview to boot!
Pick your Most Wanted tracks
We're still pumping the Need for Speed Most Wanted soundtrack here in the office, take a look at our picks for long drives through Fairhaven City.
Win the FIFA 13 Team of the Week
You've got until Wednesday to jump into the Team of the Week Cup! Take the top spot in the tournament to win the entire Nov 21 team.
Take Earth Back in style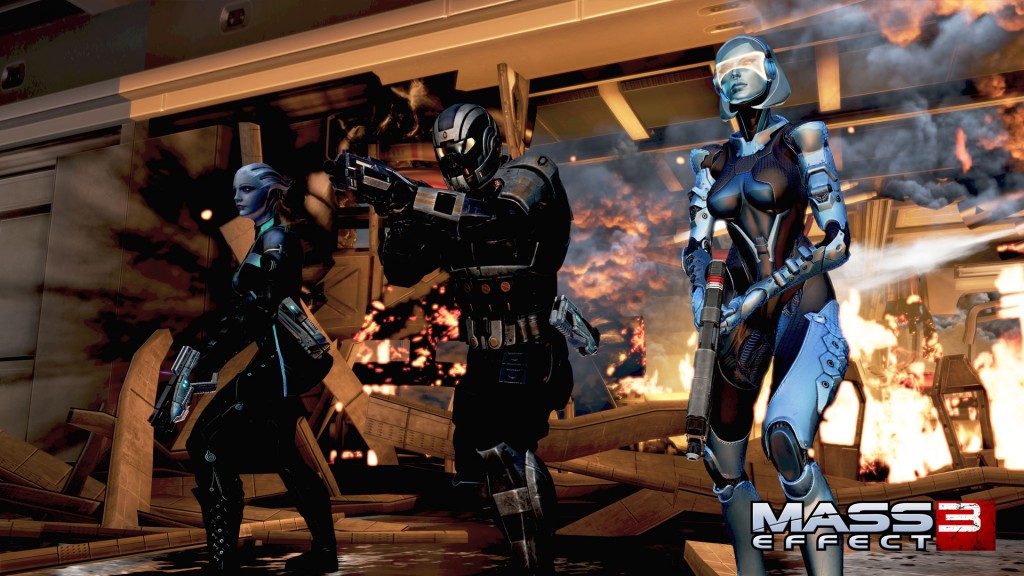 The Alternate Appearance Pack for Mass Effect 3 lets you dress for success with 3 new armor sets for your favourite squad members!
Here's a few of the stories you may have missed around the net.
Last week for Movember!
EA is supporting Movember this year and the Sydney office is leading with just over $6500 raised so far! Help us do as much as we can to raise funds and awareness for men's health, specifically prostate cancer and male mental health by donating to the team.
IGN: Get in your suggestions for Mass Effect 4
Executive Producer on Mass Effect, Casey Hudson, asked gamers for input via Twitter last week as he and his team start developing the next Mass Effect Trilogy. The tweet picked up some serious steam, as Luke Karmali from IGN explains.
Videogamer: Over 2 billion multiplayer hours played on Xbox Live
Microsoft told Videogamer that 2,081,054,696 hours have been logged by gamers playing multiplayer games over Xbox LIVE since the service went live in November 2002. The number was announced in an email to XBox Live subscribers celebrating ten years Xbox Live.
That's a wrap! Join us every Monday for your EA news.