2016-03-15
EA Staff
The smallest details can make all the difference. In our Concept to Completion series, we'll look at how environments, characters, and more are added to video games during development.

The smallest details can make all the difference. In our Concept to Completion series, we'll look at how environments, characters, and more are added to video games during development.
As the UFC dev team came together to discuss EA SPORTS UFC 2, it wasn't long before the conversation turned to one legendary boxer.
"When the notion of adding Mike Tyson to EA SPORTS UFC 2 was raised it immediately clicked with everyone involved," says Ian Lloyd, Character Art Director. "He is a living legend and a frequent sight at UFC events."
The team was absolutely thrilled about the idea.
"He's easily one of the most recognizable faces, and names, of all time in the history of fighting sports," says Brian Hayes, Creative Director. "He was one of the most exciting and fearsome boxers of all-time and he accomplished so much at such a young age."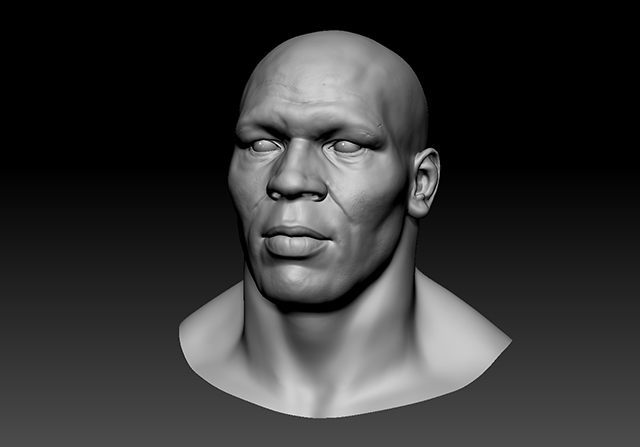 To properly render the heavyweight legend for MMA, the team had to be honest with his skill set.
"Mike can't do any takedowns, submissions or even kicks in the game," says Hayes. "He can move around on the ground or in the clinch, he can defend takedowns well, and his punches are absolutely devastating."
Normally, to render a UFC fighter, the team will use reference data from the UFC itself. But since the team was building two distinct versions of Tyson, one from 1988 and one from 2003, this wasn't an option.
"Each has distinctive physical traits that we would need to capture faithfully," says Lloyd. While Tyson appeared in the Fight Night series, assets for those titles were unusable for this project.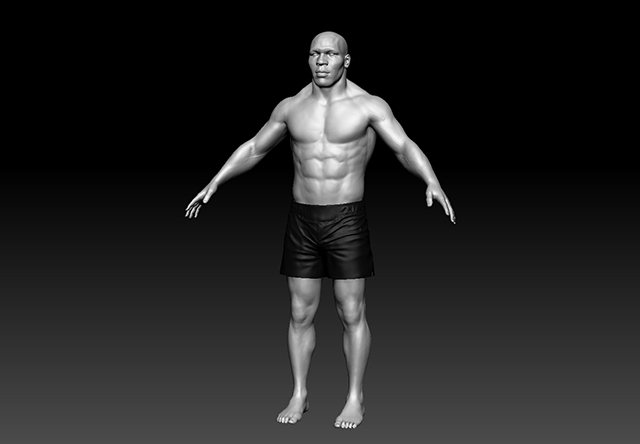 "These were at a much lower resolution and, while recognizable, it proved not to be sufficient for 2016 standards. These assets would inform us but the build would be custom," says Lloyd.
"It's always a little more challenging recreating athletes from eras where high-resolution photography wasn't as prevalent," says Hayes. "But we have extremely talented artists here who are more than up to that challenge."
To do that, the team built out a high-resolution bust in Z-Brush, a super-high resolution sculpting and painting program, to recreate the fine structures and details of his face.
"His body was built using our proprietary BodyBuilder tool which enables us to create fighters with vastly different proportions and ensures scaling values, collision volumes and other systems all play nice together," says Lloyd.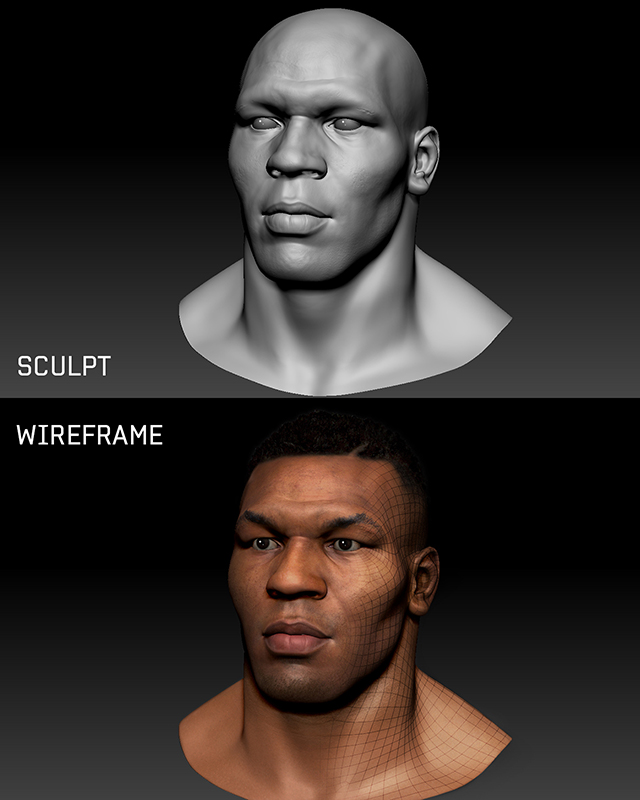 Tyson's team provided focused feedback to help us iterate on specific aspects of his likeness, including the length of his torso, the scale of his head relative to his body, as well as the slope of his traps and the size of his thighs.
"Their specific feedback to help us zero in and nail him. Both of him." says Lloyd.
Once his body was built, the team turned to more cosmetic details, like his in-ring gear and hairstyle.
"We made an early decision to put Mike in MMA shorts rather than boxing trunks," says Lloyd. "We felt it was important to immerse him as fully into the sport of MMA as we could while still retaining his iconic elements."
To bring Tyson to life in the UFC, the team made sure to include all the details that fans know so well.
"He walks out to an authentic song he once walked out to. He only wears a towel with a hole cut in it over his head during the walkout," says Hayes. The Artworks character team rendered the towel especially for Tyson.
When you step into the Octagon with Mike Tyson, you'll feel his power. "A certain kind of confidence envelops you," says Lloyd.
Players can finally find out for themselves how the legendary boxer would have fared in the UFC.
"He was clearly blessed with physical gifts that made him the fearsome fighter he was, but if he doesn't know how to sprawl or check a leg kick… even the hardest puncher can be in for a long night," says Hayes.
"But to think about what it would be like if that explosive speed had been shown how to shoot for a double leg takedown, or throw kicks to the thigh with those powerful legs? It's a very interesting hypothetical."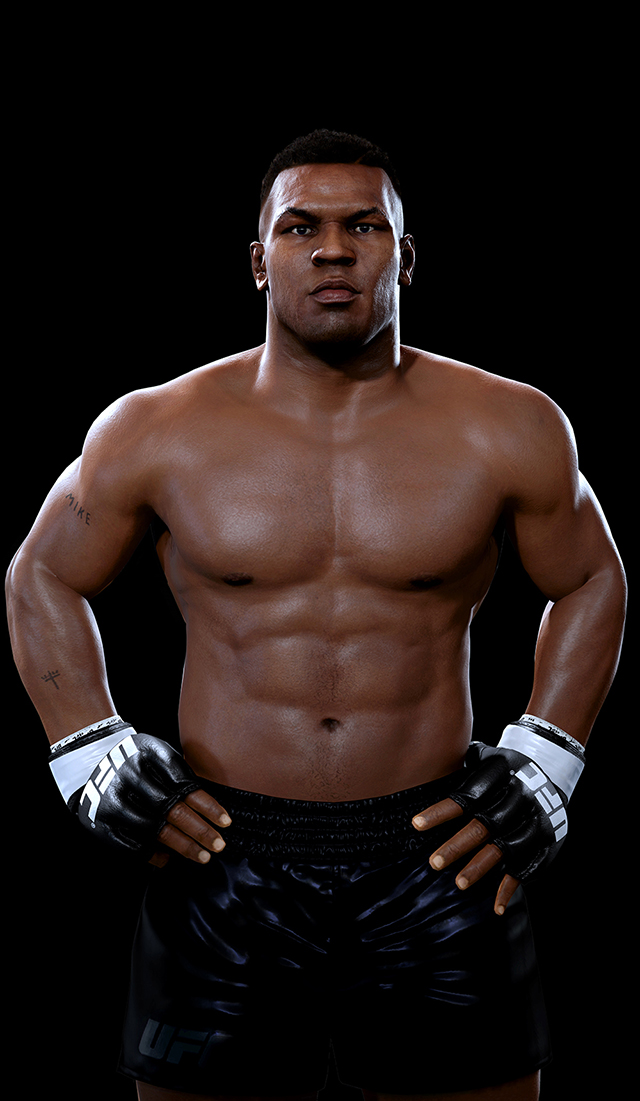 How would Mike Tyson fare in the UFC? Let us know what you think on Twitter.
MORE:
Concept to Completion: Alcatraz in Battlefield Hardline
Concept to Completion: Hot Tubs in The Sims 4
____________________________
Stay in the conversation of all things EA: Read our blog, Follow us on Twitter and Like us on Facebook.