How long have you worked with EA Help?
I've been with EA since August of 2013, first as a contractor and then as a full-time EA employee in August of 2014.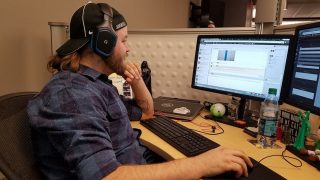 What's a typical day like for you? Take us from morning until you're done for the day.
Typically, I'll start off by checking our Slack channels for any emerging issues, scan through our @EAHelp Twitter page for any prevalent issues that may need to be escalated to our Expert team or to the Studios directly. Then I'll spend the rest of my shift responding to users on Twitter and Facebook who are contacting about issues ranging from connectivity to compromised accounts, resolving the ones I can, and connecting players with more challenging issues with an advisor on the phone.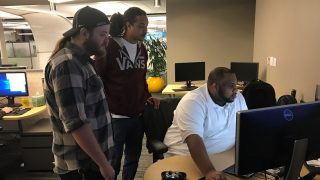 What are some of the challenges you encounter day to day in your role?
Helping players have a great experience on issues that are emerging or that we have not yet found the root cause of.
What are the most satisfying parts of your role?
Fixing an issue in a few minutes time, with minimal effort on the players part the first time they contact us. 
What is your most memorable experience helping players?
I once spent three hours on a phone call with a player who had tried everything under the sun to get his connection issue resolved (he could only get WiFi) only to find out that his cat had chewed through his Ethernet cord to his modem. Definitely started asking about the physical condition of the Ethernet cable after that one.
What is it like help players? Would anything surprise people about that experience?
I love helping others, it's a great feeling knowing that you were able to remove an obstacle in the path of someone who's just trying to enjoy a game. Overcoming challenges is a fun and rewarding experience.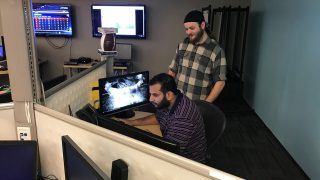 When did you know you wanted to work in gaming one day?
I think I knew I wanted to work in games the moment I picked up Sonic the Hedgehog on the old Sega Genesis.  
What are some of your earliest gaming memories?
Beating Crash Bandicoot on my PlayStation was the first time I had ever completed 100 % of a game. Watching Aerith die in Final Fantasy VII was the first time I ever thought about video games as more than just "fun" and got invested in a story.
What is the office environment like that you work out of?
 Our team is very self-reliant and driven. If you can motivate yourself and stay on point, you can excel on this team.
Every day has the possibility of new and exciting obstacles to overcome with new players to show what WWCE can offer.
Is there any advice you'd give someone interested in working in gaming?
The one thing that I've learned that's helped me the most, is that you stop growing as soon as you stop learning. Learn something new every day, you never know how you'll be able to apply it to anything life throws at you in or out of the office.
Is there anything else you wanted to elaborate on as it concerns your role or background? Please feel free to include here.
I love this job and I love working with all of my coworkers! The best part of my time at EA will forever be the friends and colleagues I've had the pleasure of working with so far.
_____________________

Want to work at EA? Visit our Careers page!


Stay in the conversation of all things EA: Read our blog, follow us on Twitter and Like us on Facebook