Our EA SPORTS titles like FIFA, Madden and NHL are constantly pushing the boundaries of what is possible in sports games. In this EA SPORTS Series, we'll look at different ways those teams elevate the quality of these games. Dive into the Premier League managers in FIFA 17 with Stefan Klippenstein, Modeler, EA SPORTS FIFA Development.
FIFA 17 includes some authentic Premier League managers for the first time in franchise history.
And it took a blend of art and science for the dev team.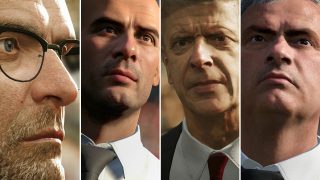 High-definition images were first used as reference material.
"From the resulting photos we use software to automatically generate a very precise digital double of the manager's face," says Stefan Klippenstein, Modeler, EA SPORTS FIFA Development. An artist then uses those shapes and images as a visual reference for creating the game art in approximately 5-7 days with as much as half of that time devoted to hair.
The team used a more traditional method when schedules didn't permit a sit down with the Premier League manager, pulling in all the available photographs to use as sculpting and color reference.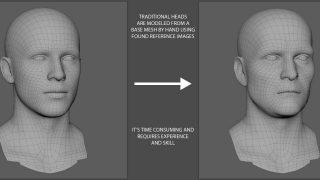 "Artists will often graft in details from other scanned managers to promote a consistency between the results of both methods," says Klippenstein.
No matter the method, Frostbite unlocks the ability to better replicate Premier League managers in FIFA 17.