EA is dedicated to fostering diversity and inclusion within our workplace and in our communities. To learn more about how we increase awareness and celebrate diverse cultures we sat down with Dave Kim, Head of Global Diversity Inclusion & CSR.
Why is diversity & inclusion important to EA?
At the core, we are a creative company and having an inclusive culture enables engagement, innovation and ultimately allows different perspectives to create an incredible player experience
What impact does diversity at EA have on its gamers?
EA has more people playing games in more geographies than ever before. It is estimated that about 2.6 billion people around the world play games and the average age of the player is now about 35 years old. As global players have gotten more diverse, EA is committed to reflecting that diversity in our company and in our games. We believe harnessing diversity of perspectives and developing an inclusive culture will ultimately increase innovation and delight our global players.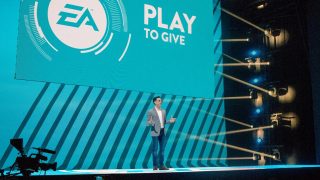 What are some initiatives EA has taken to embrace D&I in the workforce?
Our commitment to diversity and inclusion starts from the top with our diversity council made up of our most senior leaders and chairs by our CEO, Andrew Wilson. Each business also has diversity plans and yearly goals in support of EA's D&I priorities.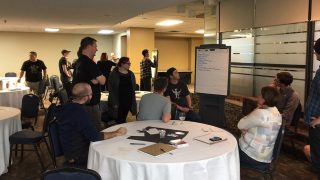 Inclusion@EA, a global, unconscious bias training focused on awareness, identification and committed action is an example of an initiative that all employees including all executives will take. The aim of the program is to create an inclusive culture and address individual behavior around engagement and performance as well as reduce bias in the hiring and talent management process.
How is diversity promoted within EA games?
Dragon Age: Inquisition introduced EA's first transgender character who is also a lieutenant in the army who as a child grew up female, but later on in life discovered that his true gender identity is male.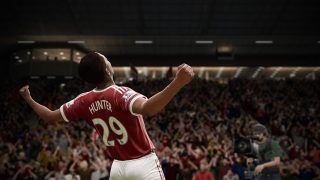 EA SPORTS FIFA introduced its first story mode, allowing for a fictional character, Alex Hunter, who is a mixed-race 17 year-old from humble roots in Clapham, London.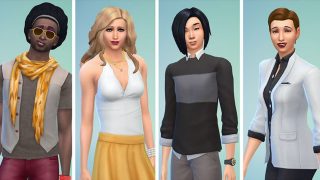 The Sims 4 expanded gender customization options allowed for gender neutral clothing, and various voice styles and personality types. The feature allows players the ability to customize their characters without the gender boundaries.
Mass Effect: Andromeda: This incredible dynamic interactive adventure story highlights multi-dimensional relationships with different races and persons from different planets. This is really an immigration story and how characters work together to find a new home.
Why is it important for EA's game teams to work in a diverse & inclusive environment?
We do not only want to create a culture where differences are accepted but we want to create a culture where differences can be fully leveraged to create an amazing interactive experience. We want those with different perspectives and employees with varying backgrounds to thrive. EA recognizes the ability to create this "thrive" culture will enable EA to meet the amazing experiences global players expect.
Interested in joining EA? Visit our careers site.
You can also learn more about diversity and inclusion at EA here.
________________________
Stay in the conversation: Visit our site, follow us on Twitter and Like us on Facebook.