Update 1.5 is bringing vanity items to Rivals. You can customize units and missile explosions to personalize your experience or use Commander emotes to react in real-time to the action on the battlefield. Let's take a look at the new vanity items coming soon.
Unit Skins
In a field of red and blue units, it's difficult to stand out and get noticed. We're adding four new unit skins in the next update - two purchased from the Store and two as event rewards.
Attack Bike
Purchase in Store for Diamonds
Wolverine
Purchase in Store for Diamonds
Titan
Event Reward
Rockworm
Event Reward
Explojis
As a player, it's satisfying when the enemy's base explodes, bringing you one step closer to victory. Soon, you'll be able to customize your missile explosions with our new explojis which changes the missile explosion effect. The exact effect will depend on the exploji that you use. Check out the new explojis coming soon to Rivals.
Laughing Skull
Thumbs Up
Hearts
Dagger hand
Unicorn
Pacifier
Salt Shaker
Chicken
Emotes
The third type of vanity items that we will be introducing are emotes. Commander emotes can be used during battle say "GG" to a tough competitor or "Oops" for a mis-microed unit. Each Commander has their own set of emotes.
Using Vanity Items
Vanity items can be purchased through the new 'Vanity' tab of the Store. We'll be alternating which vanity items are sold in the Store, so not all of them may be available immediately.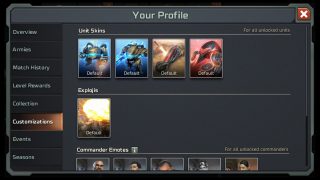 All vanity items are found in the 'Customizations' tab on your Player Profile. You will have to select your unit skins or explojis before they can be used in battle. You can select the unit skin and exploji directly from the 'Customizations' tab. Tap on the unit or explosion icon, then select which vanity item you want to use. This item will be active until a new selection is made.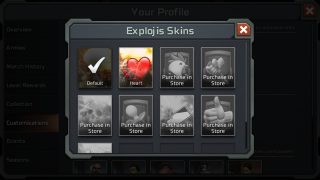 You can also edit the unit skin from the League progression page. Tap on the unit icon to bring up the description card and edit the unit skin.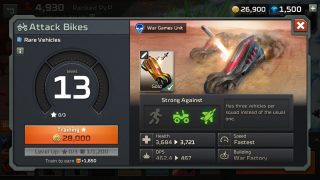 Commander emotes are available immediately. To use in battle, tap the bubble under your name to bring up the Emote menu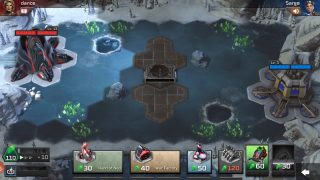 Tap to select your emote and watch it automatically appear on your base.
Emotes can be used at any time during the battle, until the final missile strikes.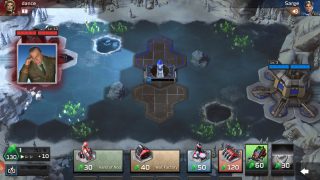 If you want to concentrate on the match without any distractions, you can always mute your enemy's emotes by tapping the icon under their name.
We're excited to introduce vanity items in Update 1.5 and hope you enjoy them. This is only the beginning and we plan to add more ways to customize your army in the future. We would love to get your thoughts and feedback on Discord, Reddit, or the forums on what vanity items you would enjoy. From new skin ideas to other types of vanity, we'll work together to personalize your Rivals experience. And one day, you may see your suggestions in-game!