This week, we introduce the Laser Drone. Read on for tips, tricks and counters to master this new unit.

NOD: LASER DRONE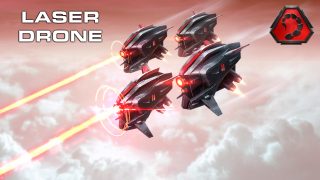 Squad of "piloted" drones equipped with low wield laser weaponry.
Laser Drones are the result of Kane's directive to utilize recruits from Yellow Zones whose physical limitations, brought on by years of Tiberium exposure, made them unsuitable for standard service. It was found that by forcibly transplanting the cerebrum of these recruits into a Laser Drone, they could provide a few days of valuable service to the Brotherhood despite their disabilities.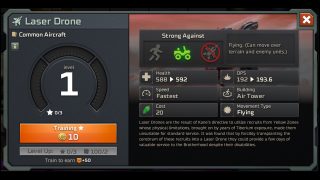 Stats:
Faction: Nod
Building: Air Tower
Rarity: Common
Tiberium Cost: 20
Unlocks at Player Level 29
Deployment Tips:
Fast and maneuverable, Laser Drones are an excellent option to quickly contest points or harass enemy harvesters. Use their speed to micro away from enemies or attack from different angles to keep your opponent on their toes.
Counters:
Talon, Banshee, Phantom, Hammerhead
Zone Trooper, Missile Squad, Laser Squad, Cyborg
Laser Drones are unable to attack air units, so send in anti-air units such as the Phantom or Hammerhead to deal with them. Anti-air infantry such as Zone Troopers or Cyborgs will also deal well with Laser Drones.
From the Devs:
"Being a low cost, flying, anti-vehicle swarm built from the Air Tower, we expect the Laser Drones to give Nod players lots of new air options." - MrBlack
We Want Your Feedback: We'll be aggressively tweaking and tuning all units, and this is a great chance to have a real impact on the game! Tell us what you think of the new units on Twitter and Discord.