FIFA Mobile is now available around the world on Android, Apple, and Windows Mobile devices. This is a new take on the series and we can't wait for people to get into the game and play. Here are five reasons to download and play FIFA Mobile today!
1. It's built for mobile
Built for the mobile gamer, FIFA Mobile features a download size that's under 100MB which doesn't take too much space on your device. With quick load times, variable control options, social interaction with friends and other players, and modes designed for quick enjoyment, you can play FIFA Mobile just about anywhere.
See why FIFA Mobile is Quick, Fun, Accessible
2. Dominate in Attack Mode!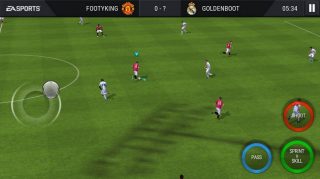 Speaking of modes, Attack Mode is a new way to experience the beautiful game. This turn-based, asynchronous mode pits you against other FIFA Mobile players from around the world. Play attacking possessions and attempt to out-score your opponent as they try to do the same. Move up the ranks to earn more Coins, XP, and Fans in the hopes of becoming a FIFA Champion.
3. Fresh Content added all the time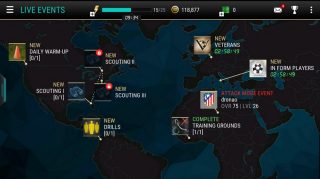 FIFA Mobile includes regularly updated content. Play against others in Attack Mode or complete any number of Live or Flash Events to earn extra Coins, XP, and other rewards. Since the world of football never stops, FIFA Mobile features content that relates to the events happening in the real world. Earn Coin Up Tokens, then support that club to victory for a nice Coin bonus. Or, collect In Form items that celebrate top performers from a particular week.
Take a look at some of the Live Events available in FIFA Mobile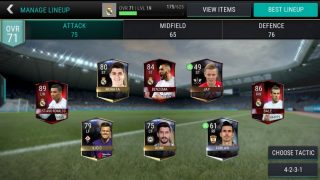 FIFA Mobile takes a new approach to the Ultimate Team model. Forget about contracts, training items or other consumables, just focus on building a squad that fits your play style. Amass a team of 27 positional players, then easily swap between formations and tactics to field a squad that works best for your play style. Find and add players with certain stats boosts to give your side that extra advantage on the pitch.
Get the complete rundown on My Team
Improve your squad and unlock amazing rewards by completing Plans. Every item in FIFA Mobile has a value. Use unwanted items to craft bigger and better items, with new Plans added throughout the year.

Take a look at some of the Plans available in FIFA Mobile
---
FIFA Mobile is available now on iOS, Google Play, and Windows Phone.
Stay in the conversation on all things FIFA Mobile by liking us on Facebook and following us on Twitter.
Sign-up to receive emails about EA SPORTS FIFA and EA products, news, events and promotions.