This year's Easter program in FIFA Mobile is centered around the idea of player choice.
It starts with the Egg Hunt. While playing via the VSA and H2H nodes, you'll earn different Easter Eggs that you can then choose to hatch. Each egg has a different timer based on the type and quality of the rewards inside it, so you'll need to choose wisely to maximize the rewards you can earn. You can also choose to redeem Hatch Points (earned in the Storybook Chapter) to hatch the eggs faster and get more rewards, faster.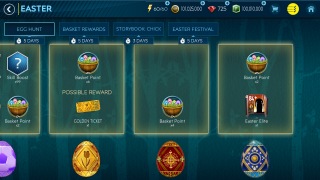 You're going to want to try to get as many Golden Eggs as possible, as only 10 of these will hold Golden Tickets! That's right, Golden Tickets are back, with the ability for winners to choose any existing Player Item for a major upgrade -- to 100 OVR!
Some of the eggs will give you Easter Basket points, which you can then redeem for rewards of your choice from the Easter Basket Rewards chapter. You'll be able to choose the type of reward you receive with the points you earn, furthering the concept of choice that permeates the entire Event.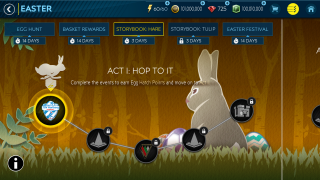 In the Storybook chapters, there will be 4 different mini-campaigns, each lasting 3 days. There will be significant choices to make, each of which will give you a different set of possible rewards. For example, in one Chapter you might have to choose between 3 different difficulties. Making this choice locks you into that progression path, each of which has a different set of possible rewards based on the difficulty chosen.
Working your way through these Chapters will open up a host of different possible rewards. In addition to the aforementioned Golden Ticket, there are also Elite Storybook Players, Prime Icons, and more including coins, XP, and training boosts!
Follow our main channel @eafifamobile for more information on coming events and follow our dev team @fifamobiledev for in-depth discussion on this Event and more!