In a few weeks' time, we will be unveiling something new and exciting for Attack Mode in FIFA Mobile. While we can't go into the details of what that is now, it will certainly change the way you experience the mode. The team in Vancouver has been working on this for a while and we cannot wait to get it into your hands.
Since we're scheduling to release this in a few weeks, we need to make a few changes to the current structure of Attack Mode and we want to make sure you're aware of what to expect.
We're extending the length of the next Season of Attack Mode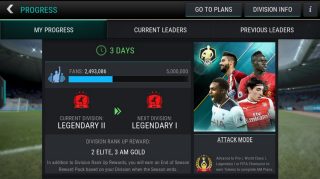 To prepare for this, we're extending the length of the next season of Attack Mode. We're extending the season by a few days which will give everyone a bit more time to reach FIFA Champion, get a FIFA Champion Token and use it on one of the nine (9) available Player Plans.
The May Master Players will be the last Player rewards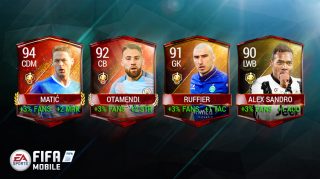 With the changes coming to Attack Mode, it also means we're adjusting the rewards that come with playing it. We'll have more info on that in the weeks that follow but we wanted to give everyone a head's up about the Tokens you have and what you can use them on.
If you're still holding on to any Reward Tokens, the nine Player Plans (the four April, the four May, and 99-OVR Griezmann) are the last Plans that where you can use them. If you are a Token short, the May Season is your last chance to get what you need to unlock the player you want. Also, the four players we feature for May will only need one (1) Token to unlock.
Again, we cannot wait to go into more detail about what we have lined up for Attack Mode and we'll have more to share soon.
As always, we appreciate all the feedback that comes our way and look forward to hearing your thoughts on the new stuff we have coming soon.
---
FIFA Mobile is available now on iOS, Google Play, and Windows Phone.
Stay in the conversation on all things FIFA Mobile by liking us on Facebook and following us on Twitter.
Sign-up to receive emails about EA SPORTS FIFA and EA products, news, events and promotions.