For a limited time, we're celebrating Carnival in FIFA Mobile with our latest Seasonal Program, Carniball. From now until March 6, you will find special Packs and Live Events, with the chance to unlock up to seven (7) Carniball Master Player Items. Continue reading to get the rundown on Carniball.
Carniball Pack Offers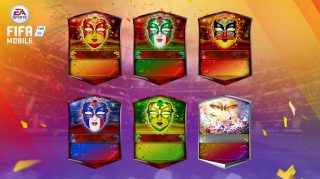 Over the course of Carniball, open Country-specific Party Packs to receive Mask and Confetti Tokens, with a chance of also finding Carniball-themed Players. Open the "Party Starter" Pack to receive your first Carniball Broken Mask Player, then complete their Plan to unlock a Masked version, which features boosted stats. During Carniball, our "Daily Free Pack" will contain up to five (5) Confetti Tokens with a chance to also receive a random Mask Token. It is possible to receive Confetti Tokens in any Pack while Carniball is taking place.
Live Events
Until March 5, we will have a series of Carnival-themed Live Events. Take part in our Carniball Party Live Event to earn Confetti Tokens with the chance at receiving a Carniball Player. Our Masked Party Live Event rewards you with a Mask from one of five different countries. Use those masks to the unlock and complete the different Carniball Master Player Items.
Carniball Masked Master Players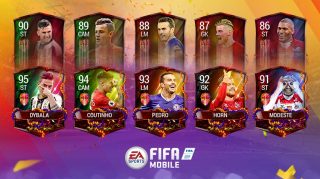 Find Broken Mask Player Items in specially marked Packs or in the Market. Combine the Broken Mask Player Item with Confetti and Country-specific Mask Tokens to complete a Plan that unlocks a boosted Masked Master version of the player. Please check in-game for the exact requirements for each Player's Plan.
Carniball Master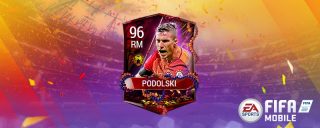 Use Masks to complete the Carniball Master Plan and unlock a 96-OVR RM Player Item. Please check in-game for the exact requirements necessary to complete this Plan.
Carniball Legend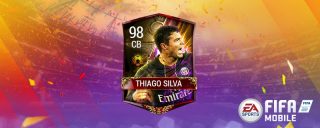 Use Confetti and Mask Tokens to complete the Carniball Legend Plan and unlocks a 98-OVR CB Player Item. Please check in-game for the exact requirements necessary to complete this Plan.
Other Carniball Plans
We have several other Plans available to help you in unlocking the different Carniball Players. Be sure to visit the Seasonal Section of the Plans Menu to see what these are and what they need & their rewards.
All Carniball related Live Events, Packs, and Plans in FIFA Mobile last until March 6.
* = Player Items and other images may differ slightly than what actually appears in-game.
---
FIFA Mobile is available now on iOS, Google Play, and Windows Phone.
Stay in the conversation on all things FIFA Mobile by liking us on Facebook and following us on Twitter.
Sign-up to receive emails about EA SPORTS FIFA and EA products, news, events and promotions.