It's Easter in FIFA Mobile and our latest Seasonal Program highlights the act of finding. Featuring special Pack offers and Live Events, find holiday-themed Player Items and different colored Egg & Basket Tokens to unlock in-game content.
Continue reading to learn more.
Easter Player Items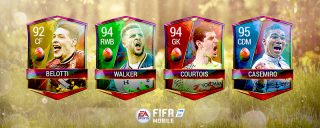 We have four Easter-themed Master Player items to unlock. Find specific colored and Rainbow Easter Eggs to complete corresponding Plans and receive a random color Player Item. Obtain all four colors of a Player (Yellow, Red, Green, and Blue), then combine it with their corresponding Basket Tokens to unlock their Master Item.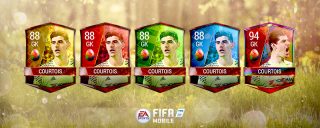 The four featured Players are found in the Color Egg Trade-In Plans or randomly in specific-marked Packs. Find the necessary Eggs by playing specific Easter-themed Live Events and in specific-marked Packs.
Easter Legend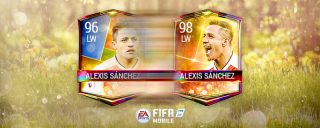 We also have a special Easter Legend Player Item that you can unlock by adding different colored Baskets to their Plan. Once unlocked, you can upgrade their stats by finding other Baskets and Spotted Colored Eggs. Be sure to check the Plans in-game for specific requirements to complete these and all other Easter-themed Plans.
Golden Eggs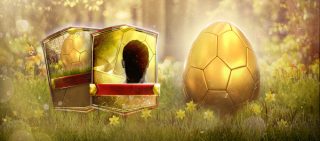 During the Easter Program, it will be possible to find 1 of 10 extremely rare 'Golden Eggs' in place of a normal Basket Token from the Easter Player Plans. Each 'Golden Egg' contains an e-mail address on it used to redeem a custom-made 'Golden Egg Player Item'.
You will be able to pick any Player obtained through Packs in FIFA Mobile, which we will then send you a custom 99-OVR 'Golden Egg' version of that Player. The player chosen will use their base position available in-game. If the Player has Items from Multiple positions, you will be able to pick one of those positions for your 'Golden Egg' version.
Once all 10 Golden Eggs have been found, in-game messaging will update to mention this and it will no longer be possible to get a Golden Egg.
Limit one (1) Golden Egg per person during the promotion period
Golden Egg Player Items are no auction and have no coin or monetary value
EA reserves the right to limit redemption of Golden Egg Tokens to the first 10 players that contact EA
Promotion is not open to EA employees (RFT, TFT, Contractors) or their families
All created items of the Golden Egg promotion are property of Electronic Arts
FIFA Mobile's Easter Program runs until April 24.
* = Player Items and other images may differ slightly than what actually appears in-game.
---
FIFA Mobile is available now on iOS, Google Play, and Windows Phone.
Stay in the conversation on all things FIFA Mobile by liking us on Facebook and following us on Twitter.
Sign-up to receive emails about EA SPORTS FIFA and EA products, news, events and promotions.