We're celebrating Chelsea FC's Eden Hazard as the face of FIFA Mobile with a new and unique in-game Program that gives everyone the opportunity to earn a 100-OVR Eden Hazard Player Item.
The best part of all, we're giving you the opportunity to unlock and upgrade Hazard in one of three positions. Participate in the Program and work your way towards having a 100-OVR ST, CAM, or LF Hazard on your squad.
How the Program Works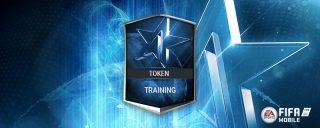 The core of this program is using Positional, Match, and Training Tokens to complete 10 different Plans. From now and running through the summer, we will have a series of Live Events and Pack offers available that reward you with the Tokens needed to unlock your first Eden Hazard Player item and eventually completing the rest of the Program.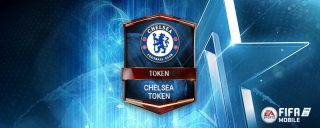 Following that, there are nine (9) more levels of upgrade Plans that gradually unlock better versions of Hazard. Each later Plan requires the earlier Item you've unlocked as well as a set number of Positional, Training, and Match Tokens. As always, make sure to check in-game for the exact number of Tokens each Plan requires. After completing all 10 Plans, you will have a 100-OVR Eden Hazard on your team.
If you want to unlock the CAM Hazard, you will need a specific number of CAM Positional Tokens (while the ST Hazard requires ST Positional Tokens and the LF Hazard needs LF Positional Tokens). However, we have a Plan available that allows you to trade in Positional Tokens to earn a Hazard Token. Hazard Tokens serve as a wildcard Token that takes the place of a specific Positional Token.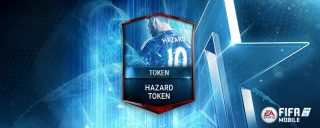 As your Hazard's OVR improves, so will the boosts he offers to others on your team. The higher his OVR is, the better the reward for the rest of your squad. Additionally, you are not locked into completing only one version of Hazard. If you want, you are able to unlock multiple positions (eg. Hazard at CAM and ST). However, Joker Tokens will not work in completing any of the Plans available in this Program.
Please be aware that for this Program, all versions of Hazard are untradeable.
We built this program to last a few months, so don't stress if that you don't reach 100-OVR in the first few weeks. As mentioned before, we will have a variety of Live Events and Pack offers available over the course of the spring and summer months that will give you the opportunity to earn the necessary Tokens to upgrade your Hazard Player Item.
Good Luck!
* = Player Items and other images may differ slightly than what actually appears in-game.
---
FIFA Mobile is available now on iOS, Google Play, and Windows Phone.
Stay in the conversation on all things FIFA Mobile by liking us on Facebook and following us on Twitter.
Sign-up to receive emails about EA SPORTS FIFA and EA products, news, events and promotions.