The world of football doesn't stop and we built FIFA Mobile to react to the events happening around the world with cool in-game activities as part of our Live Events mode. Throughout the year, we will also have a special pack offers, new player items, and a variety of Plans that unlock extra content.
Live Events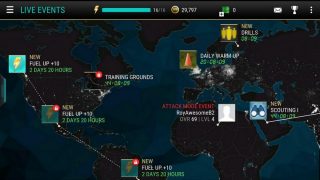 Be sure to take part in our different Live Event challenges which are available every day. Each Live Event has its own requirements to complete. In one scenario, you may have to score a number of free-kick goals against a keeper and a wall of defenders. In another one, you may have to reach the goal without the defenders gaining possession of the ball.
In addition to serving as a great way to learn the ins-and-outs of the game, successfully completing these challenges award you with coins and experience, and sometimes may also include packs or items to use to unlock extra content.
There will be a variety of Live Events available to play every day, with new ones added to the game throughout the year. Certain Live Events will only be available on particular days and for a limited time, so be on the lookout for those as they may offer some special content not available at other times.
Packs and Player Items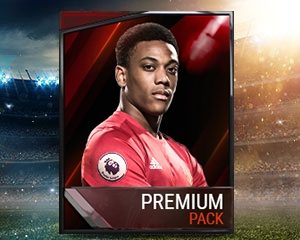 Building your Squad in FIFA Mobile requires players and you have a few ways of obtaining the necessary pieces. The first is opening Packs. FIFA Mobile offers multiple pack options to help build your squad.
Additionally, we will have fresh player items introduced all year-long based on the events of the real world. If a player has an incredible performance, we may celebrate that with a new item.
FIFA Mobile features four different base-player items. The first three: Gold, Silver, and Bronze, are well-known in Ultimate Team™. The newest colored item is the Red-item types, which we call Elite items. Red colored items are high-rated player items and certain special items, such as those obtained when completing specific Plans. When looking for the best player items in FIFA Mobile, know that the red-colored items are the ones to watch for.
Bronze = Players rated 40-59
Silver = Players rated 60-69
Gold = Players rated 70-79
Elite/Red = Players rated 80+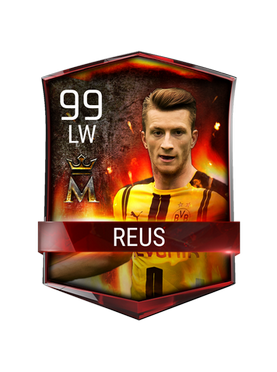 FIFA Mobile also features In Form items. Similar to Team of the Week (TOTW) items in previous games, In Form items highlight the top players from the past week of action in the real world. If a player has a strong performance for their club (eg. scoring a hat trick), chances are they'll get an In Form item with boosted stats.
Outside of finding them in The Market, there are two ways of obtaining In Form items. The first is getting one when opening packs, while the other is by completing specific Plans.
We will regularly update with new or different packs to help you get the player necessary for you to do well on the pitch. Open packs with coins earned from our various game modes, including Live Events and Attack Mode. Alternatively, you can also open packs with FIFA Points, which are available to buy with real money.
Plans
Another way to strengthen your squad is by completing Plans. Plans are our new crafting system where you can use your unwanted items to earn bigger and better items. Obtain items for use in Plans by playing our various modes, including Live Events, or from opening Packs.
Specific Plans also unlock some of the unique content available in the game. Each Plan has its own set of requirements, so be sure to check what is needed to earn their respective reward. As we move through the year, we will add new Plans to the game.
---
FIFA Mobile is available now on iOS, Google Play, and Windows Phone.
Stay in the conversation on all things FIFA Mobile by liking us on Facebook and following us on Twitter.
Sign-up to receive emails about EA SPORTS FIFA and EA products, news, events and promotions.